Our guide to museums and galleries in London
London has enough culture for a lifetime, so take advantage of your free time as a student to visit as many museums and galleries as possible. Many are free or have a student discount, so there is no excuse not to learn some history, get some Insta-worthy pics and impress everyone with your knowledge of 17th century antiquities.
Essential free museums
Unlike many cities around the world, you could fill an entire week with free museums in London. Consider splashing out for individual exhibitions that take your fancy though, as they can be definitely worth visiting.
British Museum
This is one of the most iconic and comprehensive museums you will ever visit and is essential for anyone interested in culture, history, science or art.
The most famous artefacts in their collection are the Rosetta Stone, the Parthenon Sculptures from the Classical Greek era of Athenian history and an impressive Egyptian department.
Museum of London
An underrated museum perfect for people that are new to the capital city or want to see it with fresh eyes.
Start off learning about London in 450,000 BC and finish up by marvelling at the London 2012 Olympic Cauldron.
Victoria & Albert Museum
V&A is the world's leading museum of art and design. Expect beautiful jewellery, ceramics, furniture, photographs and materials from continents around the world.
Imperial War Museum
A modern and smartly presented museum which will move you with its accounts of the First World War, the Holocaust, the Cold War and more.
Natural History Museum
If you're from the UK and you didn't go here at least once on a school trip, you've missed out.
Science Museum
It's a majestic collection of specimens from across the animal kingdom, backed up by their serious research credentials.
We miss Dippy the Dinosaur since he's been out on tour but there is more than enough here to inspire your imagination.
Art galleries 
If you want thought-provoking art, from old paintings to baffling modern sculptures, London is a dream city.
National Gallery
Swing by Trafalgar Square on a walk around tourist central in London and this is the perfect place to duck into for a fix of culture.
There are famous pieces from Van Gogh, Constable, Canaletto, Turner, da Vinci, Monet and so many more.
Tate Modern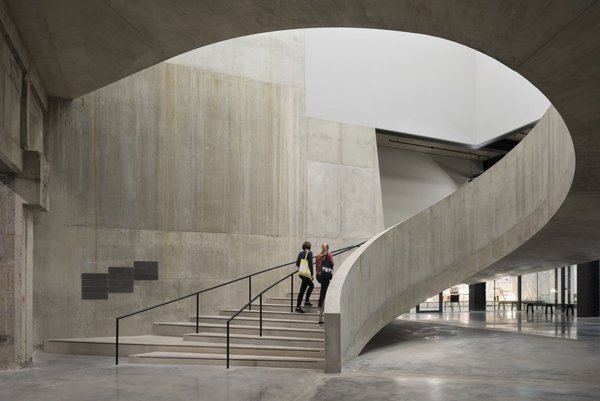 A controversial addition to this list, since everyone seems to have a strong opinion on modern art.
See what you think by visiting and appreciating the way artists like Picasso and others have manipulated form, shape, colour, ideas and materials to convey powerful emotions.
More art galleries to look into:
Royal Academy of Arts
Tate Britain
National Portrait Gallery
Serpentine Galleries
Niche interests
Freud Museum
"One day, in retrospect, the years of struggle will strike you as the most beautiful." If you want to find out more about the father of psychoanalysis, this museum tells his story.
He even lived here towards the end of his life and it still contains his iconic and restored patient couch.
Cartoon Museum
This fun and fascinating museum always gets great reviews on TripAdvisor and boasts a collection of 5,000 books and 4,000 comics. A trip might even inspire you to doodle something of your own!
Museum of Brands, Packaging and Advertising

This is a perfect museum trip for a Marketing & PR student and anyone interested in the vintage history of iconic brands.
See advertising's oddities and campaigns over 300 years of history and get a heavy dose of nostalgia as you wander through.
Magic Circle Museum
This is one of the trickiest museums to access on this list. You can only get in by appointment or for pre-booked events. However, for magical enthusiasts it is a pilgrimage worth making with an impressive collection. Book a show and you may be able to visit the museum as part of your evening.
More niche interest museums to explore:
Fashion and Textile Museum
Churchill War Rooms
Cinema Museum
Historic homes
There are plenty of beautiful and historic homes in every corner of the capital, so these are just some of the highlights.
Buckingham Palace
It may be tourist central, but it is also an essential place to visit in London. See the home of the Queen during the ten summer weeks when the State Rooms are open to the public or get in quick when occasional dates for winter and spring are released.
If you can't get inside, watch the ceremonial Changing of the Guard and enjoy processions from the Foot Guards with their iconic bearskin hats and red tunics.
Kensington Palace
If you're a royal fanatic, then you won't want to pass up the opportunity to visit the official residence of the Duke and Duchess of Cambridge. It now doubles up as a museum with exhibitions that showcase the clothing, furniture and gardens of the palace.
Hampton Court Palace
This is one of the former palaces of King Henry VIII and is a great place to visit. It also features an art collection from the Royal Collection, an impressive and family-friendly maze and beautiful parkland.
Apsley House
Situated near to Hyde Park, this stately home is the perfect addition to your day out in central London. It was once known as Number 1 London and reflects that in its dazzling and faithfully restored interiors.
Student life in London is exciting and the city offers endless entertainment from culture, shopping to nightlife. Find out more about making the most of your university years in the capital city.
Comments
comments