Review: Teezers Crazy Golf
With boozy crazy golf experiences beginning to pop up all over the midlands, we went to check out Teezers in Coventry city centre to see what all the fuss is about.
In the last five months, 250,000 people have stepped foot through Teezers' front door, and it's easy to see why. It's a full day/night out, with an amazing crazy golf course, delicious food and a huge cocktail bar.
The bar
Before even getting to the course, we're greeted by a well-stocked bar that serves a range of cocktails, spirits, and beers. All of which are priced very competitively, so you can stretch your student budget as far as possible.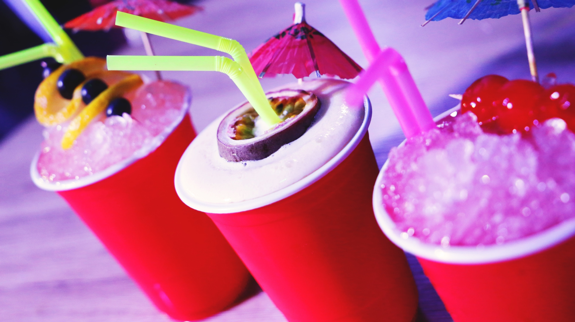 The food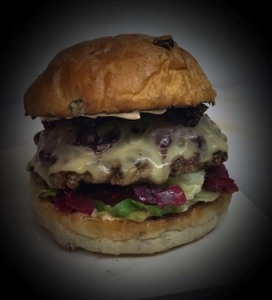 Out of the back of a small truck next to the bar The Hangry Moose provides an enormous variety of amazing food including burgers, fried chicken, nachos, halloumi fries and even the legendary Christmas treats that are pigs in blankets. There's also veggie and vegan alternatives so each dietary requirement is covered!
This bar area is great for hanging out before and after getting stuck into the course. DJs soundtrack your night by playing the best retro tunes on a thumping sound system and there's loads of classic games to try. We happily spent a few hours here; eating, drinking and chilling.
The course
Teezers is retro themed through and through, from the music to the drinks to the decor. But the golf course takes it to new heights. The designs for the holes have been really carefully thought out to resonate with its target audience and some of the props have been specially made by the same people who build film sets!
There's a hole dedicated to Jurassic Park, featuring extremely realistic dinosaurs that poke out of bushes that line the walls.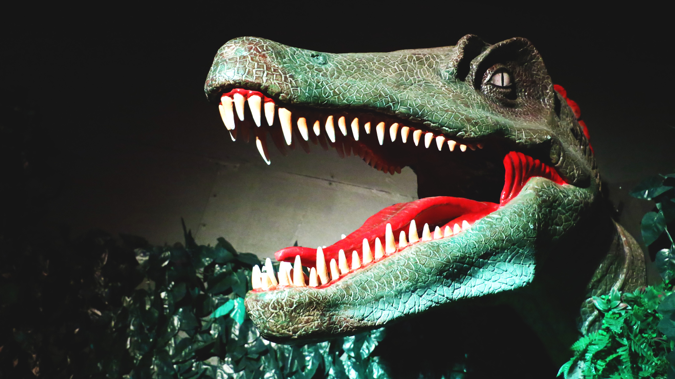 The Jaws hole is another detailed pop culture reference. Complete with a life-sized shark's head which players have to hit balls through to get to the other side. The teeth even have blood on them!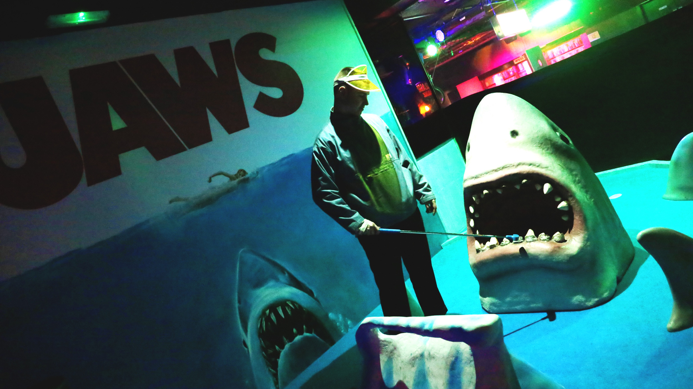 Some holes even feature glow in the dark paint, to make them stand out. This Tetris themed section was a particular favourite. The styles and colours of the bricks brought back fond memories of playing the arcade game.
This Hawaii Five-0 themed hole is one of the tougher sections of the course. Players have to hit the ball all the way up the steep wave to get it into the hole. We couldn't do it!
Bringing back memories that are still a bit sore is Teezers' recreation of a Woolworths sweet shop. This hole actually features real sweets and a tricky loop the loop!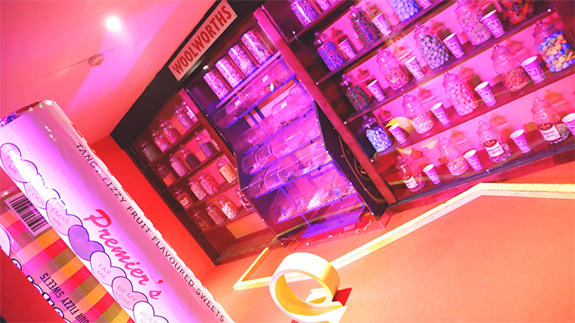 If you can brave it (we definitely couldn't) there's an entire section filled with famous horror villains. With references to Freddy Krueger, The Exorcist and Frankenstein this section is seriously scary!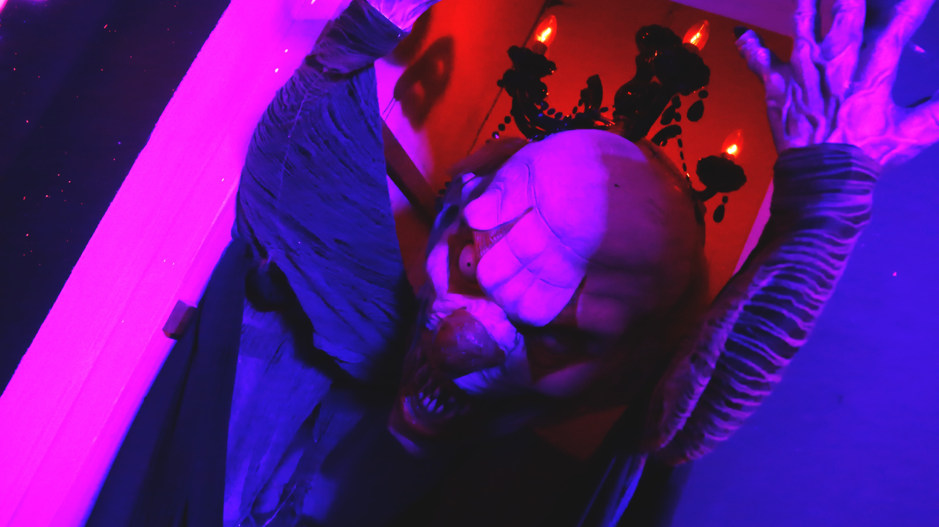 We had a great time at Teezers! The attention to detail of the course, and the carefully selected pop culture references, make it a really exciting venue.
It's a great place to go for food and drinks, with the added bonus of being able to play on a really well thought out and carefully made crazy golf course. It's such a unique and different kind of night out, so we'll definitely be going back in the future!
See the Teezers website for more information on prices, bookings and opening times.
Comments
comments