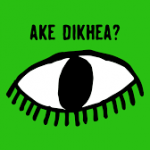 Artist-Researcher Rosamaria Cisneros from C-DaRE created a short film with her colleague Maria Polodeanu that has been selected to screen at the Festival of Romani Film "AKE DIKHEA?", in Romani language for "YOU SEE?". The international festival of films curated by and with Romani people takes place for the third time between 5 and 9 December 2019 in Berlin, Germany. T
The short film captures Toby Gorniak MBE, a Romani man, originally from Poland, who is the first to open a Hip Hop Theatre in the United Kingdom. Toby Gorniak came to Plymouth as a teenager unable to speak English and has reached out to other youths through hip hop. The father-of-six, together with wife Jo, run the well-respected Community Interest Company Street Factory. Cisneros will join a Q&A session with other Roma directors and her film is also competing for an award at the same event.
The short documentary features Toby discussing his life and how he uses Hip-Hop as a tool to reach and teach people from all walks of life, and captures Toby's voice and vision for Street Factory, his dance company based in Plymouth, UK. The film touches on how one person turned the negatives of racism and Anti-Gypsyism into positives and now Toby is building a whole community of hip hop dancers and artists that honour his five principles: "LOVE, PEACE, RESPECT, FUN, UNITY".
The film was partly funded by the RomArchive and is directly related to the research Cisneros carried out for the dance section of the Archive.
Comments
comments