With the organisers, Professor Jill Journeaux and Dr Imogen Racz from the Centre for Arts, Memory and Communities (CAMC).
We spoke to the organisers of the Centre for Arts, Memory and Communities' upcoming symposium 'House, Home and the Domestic' to find out more about the significance of this event, and why matters of 'home' are so important in the context of the pandemic and current global affairs.
Book your place at the symposium and find out more.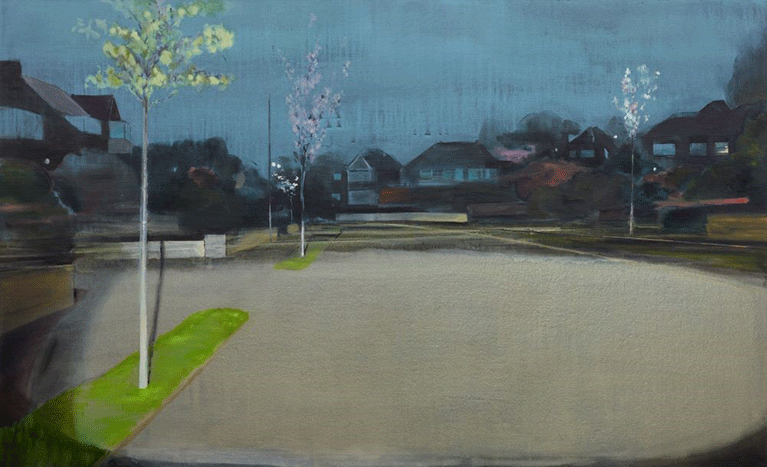 Why this event and why now?
Prof. Jill Journeaux (JJ): This event was planned before the COVID outbreak, but has become more pertinent because of it. Home and house feature in the research that Imogen and I have undertaken and some of the work that we have done with several of our PhD students at CAMC. We both have an interest in this area of research: for Imogen from an art historical perspective and for myself as an artist. We are interested in the concept of house and the differentiation between house and home, which can be linked to domestic life and domestic activities, ranging from cooking through to making and crafting. Lockdown has brought more focus on home and has given it different dimensions, for instance, the experience of house and home and work coming together in a way that they have not perhaps since the era of artisan dwellings. Our pandemic experiences and the instruction to "Stay at Home" have challenged and reshaped our concepts of house, home and the domestic.
Dr Imogen Racz (IR): This event is very timely, partly because the home has started to become of more interest generally in terms of research, but also because the relationship with the home has changed a lot during the pandemic. Thinking about how we use those spaces, why the home matters, and how interior lives are enacted within physical spaces has become a really important topic across a range of different disciplines, from literature to arts to social sciences. The way that we physically and mentally embed ourselves within those spaces becomes an important factor for our sense of identity.
What does the title of the symposium, 'House, Home and the Domestic', mean to you?
JJ: House, home and the domestic are three different terms that are often used together, or at times seen to be interchangeable. However, whilst they can overlap or intersect, they are very different. Thought needs to be given to the difference between house and home and how a house becomes a home. We anticipate that the symposium will provide a dynamic arena for the exploration of these concepts by a range of researchers and practitioners including architects, historians, artists and designers, and will enable an expansion of knowledge through multi and interdisciplinary debate.
IR: There is a real difference between the meanings of 'house' and 'home'. If you think about the physical structure of a house, it does contain us but it isn't contained within us, whereas the home is something that gradually becomes part of our consciousness. As we build a relationship with our homes, we no longer think of how many steps we take across a room to reach the window, for instance, because we've done it so many times previously. There's an important factor of identity-making both in understanding our spaces and how we stage and care for objects within them and present those to visitors. The domestic activities associated with 'caring' for the home linguistically elevates the labour towards caring for ourselves and others. The personal relationships and rituals that we all develop in our homes, perhaps through the domestic rituals of making and sharing meals, are fundamentally important for ourselves and our interactions with the world.
JJ: We have such a unique team. We bring together people who undertake practice research (artists, photographers, painters, people who use multimedia formats) who have explored home and homelessness; with art historians who have looked at ideas of the home in art in the last 40 years and researchers working in classics and history who are looking at peoples experience of home-making in the past.
IR:  The centre is really well placed because there are a number of colleagues are researching affiliated areas using different means and from different angles. There is also a healthy body of PhD candidates who are researching areas to do with home, being at home, and extended notions of the boundaries of home. One of the speakers, Graham Chorlton – who is in CAMC –, is giving a paper about what the suburb means, and it is a very distinct entity. Is 'home' just the enclosing personal spaces, or can it extend into the neighbourhood? The cross disciplinary nature of the Centre allows for these ideas to be explored in different ways.
How has the pandemic affected our conceptualisations of 'home'?
JJ: Everything has become focused in the home. I have certainly felt angry at times during lockdown and now beyond, that what I had thought of as a sanctuary, a place of retreat, a personal space, has to function in so many ways. I am comfortable with working at home because I have often done so in the past. However, I am not so happy about dealing with medical professionals and medical issues from home: I would prefer to go and see my doctors in an external and professionalised space which I can leave and then return home from, rather than to have those experiences taking place in my home. It may be convenient in some ways, but it erodes the boundaries between internal and external experiences and thus significantly alters my conceptualisation of my house as a home and a place of domestic activity. So many professional activities now take place virtually inside the house – banking, interaction with local government services, medical care, and these altered experiences are reshaping my notion of my home and stripping out some of the unique and personalised from it. My ability to set boundaries at the front door or beyond or at the end of the garden or the end of the street has been questioned.
Things, people, processes come straight into the house, and therefore they come straight into my physical space – I include the virtual in that intrusiveness. It is a phenomenological issue that brings into play ideas around body, house and habitation. Often the metaphors for house can be bodily and I think that is being forgotten with our emphasis on convenience and the use of new technology and the enthusiasm for it to bridge the space between inner and outer domestic and professional settings. The sense that my house, my home and my domestic activities are private and protected by being bounded was taken down during lockdown.
I am interested in learning about the experiences of others through the symposium and how different people have dealt with these concerns. In addition, I am interested in learning about how lockdown and the pandemic has affected the creative home and how other artists in other periods have successfully negotiated constraints and shifting boundaries. The symposium contains papers about women artists who have had their studios or worked in their homes and have conflated studio, house and home, or workplace and studio and home. Other papers will look at the digital innovation that have come from the need to stay in our houses and will consider how technology has brought so much that was outside of the home into it.
IR: Some of this will be addressed within the symposium, which I think will open up a whole range of other ideas. The home is something you emerge from, but you return to and can – ideally – be yourself. However, our homes have become very visible through zoom, TikTok and a range of other Internet media in ways that it never has been prior to this. The fact that you were physically constrained within the home during parts of the lockdowns altered our relationships with others. The ritualization of having friends or family over, or making a meal for them stopped, and other ways of having these encounters had to be developed. How do you deal with boredom within the home? What do you choose to show of your home over the Internet? There's been lots of different shifts caused by the pandemic as well as a lot of thinking because we've been spending so much more time within these spaces.
Why would you encourage people to attend?
JJ: Everybody has a vested interest in better understanding what these three terms mean to us – house, home and the domestic – how they have significantly shifted during the last 18 months and how we might wish to shape these changes moving forward beyond Covid 19.
IR: The symposium will be a lovely event, with really great speakers, and although online, it will be well produced and interactive.There is also a video showing of artists' works.There's a whole range of interconnected papers that address issues to do with one's relationships with home that will stimulate your own ideas. If you think about it, 'home' is fundamental to being human. Please go to our website for more details.
The 'House, Home and the Domestic Symposium' is taking place on Friday 22 October 2021 online, and is free to attend. Book your place online.
Comments
comments