As Covid-19 lockdown restrictions were eased in the UK, and more coffee shop branches began to reopen there were reports of long queues to drive-thru coffee shop branches, as people sought to purchase the food and drinks in places they would have once took for granted. According to Allegra's World Coffee Portal after visiting family, going to a café or coffee shop was the most popular reason for going out. Despite this optimistic view, the coffee shop industry, and the hospitality sector more broadly has been severely affected by the Covid-19 crisis, with challenging times ahead.
Until March 2020, the UK had a growing and vibrant coffee shop culture, and a rising presence of specialty coffee shops. The spread of COVID-19 and lockdown restrictions saw the familiar high street coffee shop culture grind to a halt, and questions arise over its future. Have coffee shop consumer habits changed? Will people return to their pre-Covid-19 coffee shop consumption habits? As lockdown restrictions were eased in the UK many local media reports emerged about the optimistic return of café cultures, as coffee shops (and restaurants) sought permission to increase seating availability outside to accommodate social distancing.
As lockdown restrictions were introduced, with only essential shops remaining open, coffee shops were required to switch to takeaway only, although many had little option but to close completely. With people suddenly spending more time at home, and fewer options for coffee out of the house, most coffee consumers altered their coffee consumption habits. There were reports of how the lockdown led to a rapid rise in online sales of coffee as consumers no longer had the option to pick up coffee on their way to work, or as part of their usual routines.
Obtaining coffee kit
Research conducted with over 1,000 consumers during and after the COVID-19 lockdown in the UK explored how coffee and coffee shop consumption habits have changed, and how this might have an impact on the industry in the future.
18% of respondents invested in coffee making equipment during the lockdown to try and recreate the barista crafted beverages they would have usually purchased from the coffee shop. The most popular pieces of equipment to purchase included: a coffee grinder, espresso machine, coffee pod machine, the V60, and the Aeropress.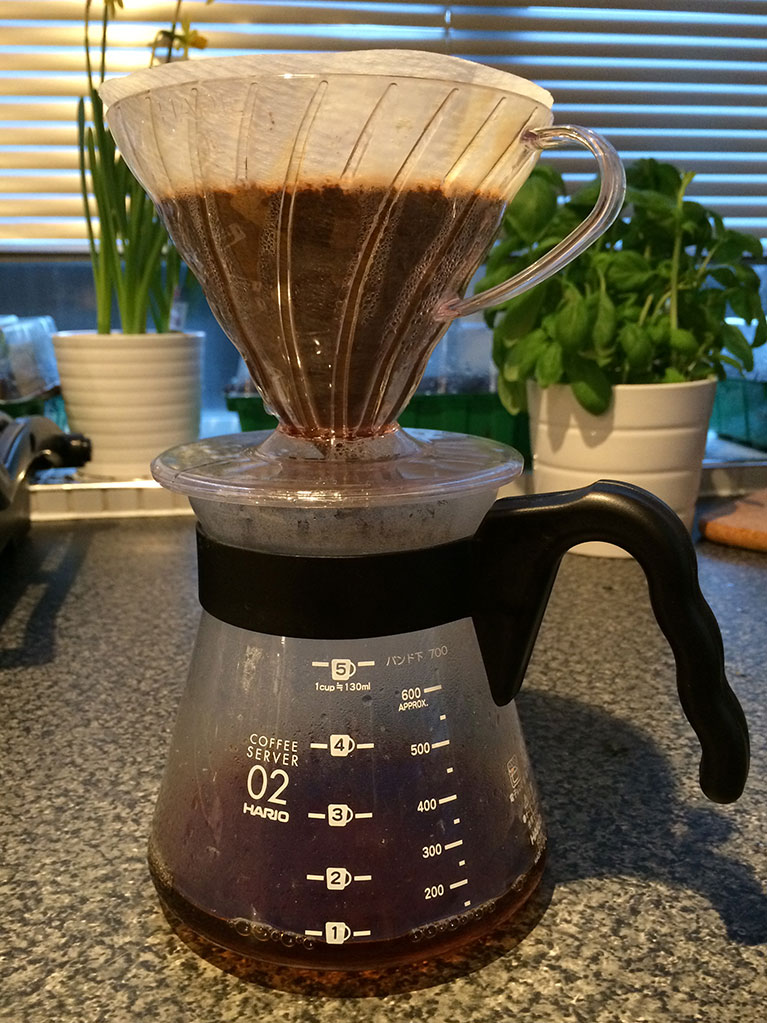 Online Learning
Many people have used the enforced time at home to learn new skills, and for many coffee shop consumers, learning how to make coffee has been part of that. The coffee expert, and Youtuber, James Hoffman witnessed a rise in YouTube traffic since the lockdown, and his YouTube channels were mentioned specifically by a third of respondents who said they had searched online for information about how to make coffee at home. YouTube was the most popular source of information for how to make coffee, followed by individual coffee roaster websites. Respondents were most commonly looking for how to grind coffee, how to make espresso, and how to make iced coffee. But will people who invested money in coffee equipment and spent the time learning how to make it at home, simply switch back to visiting coffee shops once they are able to? Of those people who had invested equipment 25% suggested that they might visit coffee shops less because they had spent money on the equipment to make it at home.
Supporting businesses
Overall, 47% of respondents indicated they would visit coffee shops the same amount as before the lockdown, 22% indicated they would visit less (with the primary reason related to concerns of getting Covid-19). However, 31% responded that they intended to visit coffee shops more, in part because they missed going to coffee shops, but also to support their local coffee shop and the people that work there.
Many consumers recognised that the future of many coffee businesses may be at risk and that their decision to buy coffee direct from roasters was part of their effort to try and support independent businesses. 10% of respondents started a coffee subscription, with 100% of these expecting to continue their subscription into next year. This was in part due to the acknowledgement that for many people a 'return to normal' is not going to take place any time soon with the prospect of working at home likely to continue for some time.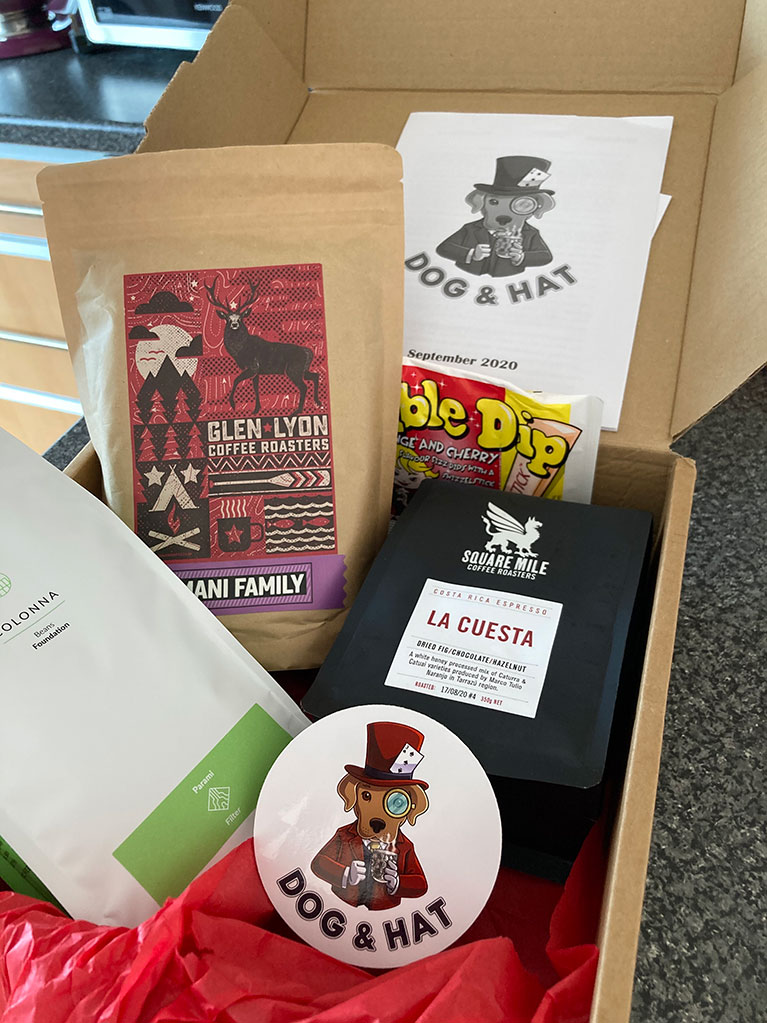 More than the coffee
While it's possible to create different coffee at home, for many people visiting a coffee shop is about more than just about what is consumed, it is about the place itself, and the people that work and visit there. In a previous research project examining the roles of coffee shops in urban spaces it was demonstrated how coffee shops are important spaces of community, as people use these spaces to connect, meet, work, and spend time.
The 'Eat Out to Help Out' scheme in the UK which aimed to encourage people to starting visiting cafes, bars and restaurants has certainly had an impact with coffee shops across the country experiencing a rise in visitor numbers. But will this last beyond the government subsidised scheme, and will this be enough to restore consumer confidence in visiting these places?
An uncertain future
Of the 22% of respondents who indicated that they would visit coffee shops less than before the lockdown the primary reason was concerns about getting COVID-19, followed by saving money, and preferring to make coffee at home. The survey data was collected at a particular point in time, during the COVID-19 lockdown, and it may be as people return to their pre-lockdown activities that these views may change, particularly as many businesses have made great efforts to demonstrate their health and safety measures in place to protect staff and consumers.
The UK high streets were already in a process of change, and under strain from reduced footfall and activity. The onset of Covid-19 has placed them under even more pressure, raising questions about their survival and role in the future. If coffee shops are to retain their presence in towns and cities across the country, they need people to visit them frequently to be able to operate. Some coffee shops have reported an encouraging rise in sales, as lockdown restrictions have eased, but in August, the think tank Centre for Cities suggested that in August high street footfall had reached 81% of pre-lockdown levels nationally, but that in London it was only 28%. These numbers mean the viability of some coffee shops will be threatened, and there is potential for covid-19 to have a long-term impact on the industry, changing the nature of coffee shop culture in the UK. The statistics from Allegra, and from this research suggest that coffee shops still remain high on the list of places where people do want to visit, but if they will visit enough given changes that have been made to daily routines across the country, remains to be seen.
---
More information
For more information on the research exploring the coffee shop industry, consumer trends and Covid-19 contact Dr Jennifer Ferreira.
Comments
comments