One World Week is an annual opportunity for people from diverse backgrounds to work together; learning about global justice, caring for the earth, celebrating diversity and promoting justice, equality and peace for all.
"Each year, thousands of people take part in One World Week events across the country. The week is always in October, although events can and do happen all year round. These events have been organised by volunteers with one common purpose: to let others know about some of the global issues that affect us all & to recognise we can all be part of the change."
Coventry University's Student Union have worked hard to pull together a week full of events and activities. Each designed to remind students that this is an International University, where all nationalities and cultures are recognised and celebrated equally.
"We'll be hosting and supporting a whole range of events during One World Week to encourage awareness & positive action on issues that affect our One World, and to unite people across campus from diverse backgrounds. Join us to share, learn and celebrate! See the poster below for the full list of activities for the week."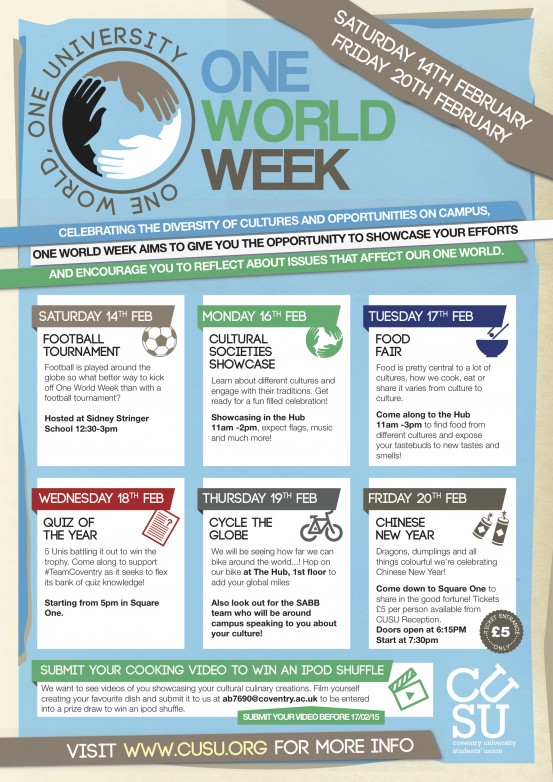 Comments
comments