In order to give you a better idea of your career prospects, our unCOVered team spoke to many of our successful graduates from each CU faculty. Although nobody knows what the future holds, we hope that these stories will help with the big decision and inspire you to pursue your dreams.
For the first blog post of the series, let's meet with some high-profile graduates from the Coventry School of Art & Design:
1. Kevin De La Noy
BA Communications graduate | Executive film producer
When he left Coventry University in 1983, Communication Studies graduate Kevin De La Noy was unsure about his future. His desire to travel and his determination to do something different led him towards the exciting film industry. Starting with various low-paid jobs, he gradually built up his understanding of the industry. He finally discovered a role that was ideal for him: a producer.
"Organisation is what I do best. To be a producer you have to be highly organised and know how to balance everything – under constant pressure. This role suited me. I can get 20 calls an hour – each one different and requesting weird stuff. But that's what I love. You have to enjoy it to stay in control."
Being able to identify his strengths may be the reason for Kevin's success in the world of Hollywood. His credits so far include Titanic, Saving Private Ryan, Braveheart, Mission Impossible 1 and 2, The Last Samurai, Blood Diamond, The Dark Knight and The Dark Knight Rises. Talking about his career path, he added:
"When you get your degree, you think that the certificate is going to open all these doors for you. It does open the first door, but behind it, there's a flight of stairs. It's bloody hard work and you have to be prepared to put everything into it."
2. Christopher Townsend
BA Graphic design graduate | Award-winning visual effect supervisor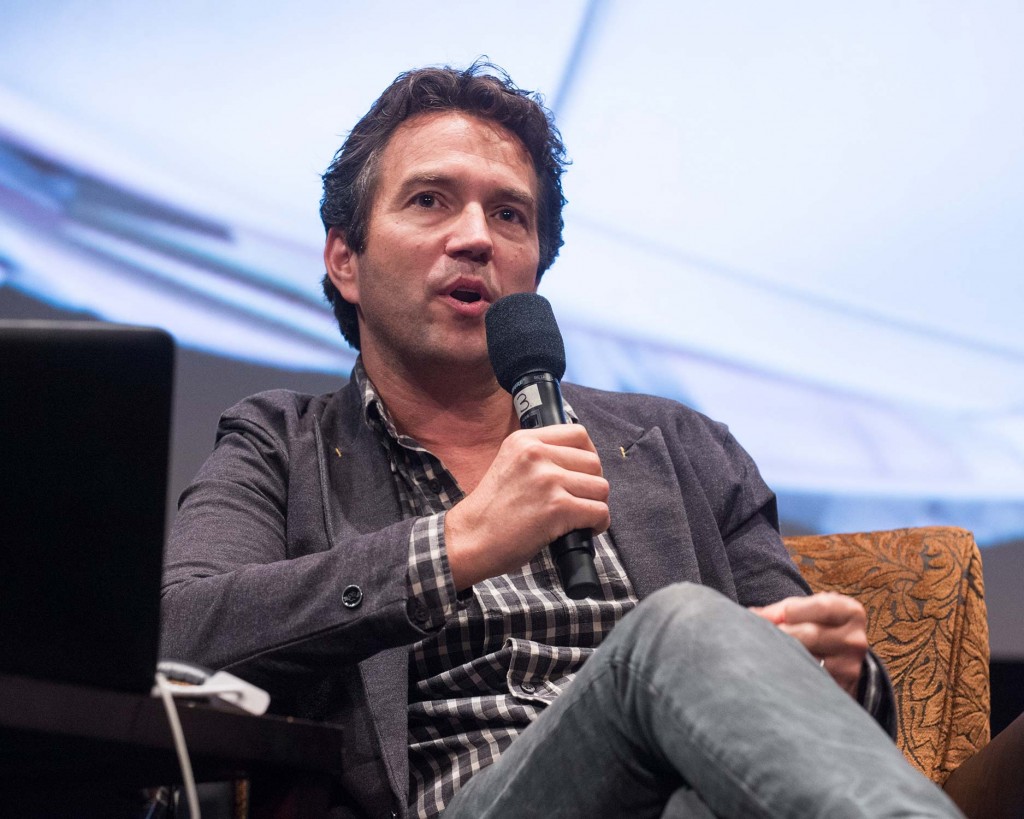 Christopher Townsend was the visual effects supervisor for many accredited movies, including Iron Man 3, Pirates of the Caribbean: Dean Man's Chest and disaster movie The Day After Tomorrow. He was nominated for both an Academy Award and a BAFTA last year for Iron Man 3. Talking about how the Graphic Design course supported him in his filmmaking job, Christopher said:
"Coventry University's graphic design degree course was one of the early adopters of computer graphics, so when I graduated in 1988, it gave me a solid understanding and knowledge base to take into my career in film.

Some people look at Higher Education as just being a stepping stone, but I was fortunate enough to choose a vocational course which really taught me some great life skills that I've been able to use everyday."
The most influential factor that contributes to his success may be his passion, as Christopher doesn't consider his job as just 'working:'
"I don't just have a job, it's a lifestyle. Working in the film industry can be very rewarding and can be very hard; often I'll work six-day weeks and 14-hour days. You've got to really love what you do."
Christopher received an honorary degree from Coventry University in November 2015, in recognition of  his outstanding work within film related visual effects.
3. Alison Snowden
BA Graphic design graduate | Award-winning film maker
Alison Snowden is an English animator, voice actress, producer, and screenwriter, best known for the cartoon series 'Bob and Margaret'. You may relate to her story of transforming from a shy student to a highly accomplished filmmaker. Although Alison had demonstrated her talent in art and storytelling from an early age, her career advisor at secondary school had said that she was far too shy to consider a career in the Arts! Luckily Alison decided to take a foundation course at Mansfield Art College, followed by a degree in Graphic Design at Coventry University.
A milestone in her life could be when Alison attended Britain's National Film and Television School. Here she met her husband, David Fine, who is also a filmmaker. They both studied live action and discovered a similar passion for animation. At the end of the four-year course, the couple embarked on creating a short animated film: 'Second Class Mail.' This film won numerous awards including an Oscar nomination, leading to Alison pursuing a career with David, who soon became her husband. Their films have been nominated for Oscars three times; they also won an Oscar for Best Short Film for Bob's Birthday.
4. Dale Driver
BA Media production graduate | Award-winning film maker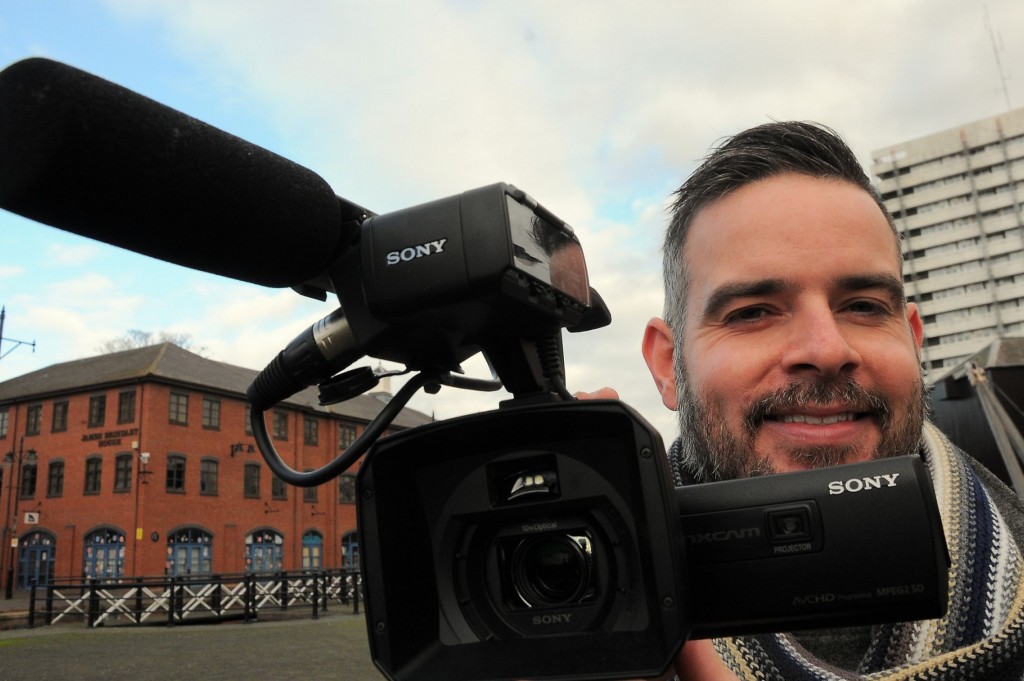 Another inspiring story comes from Dale Driver, who chose to leave the engineering job he had been familiar with for 11 years to follow his true dream of becoming a professional filmmaker. He decided to enroll on the Media Production course at Coventry University to hone his skills and complete his short film project "Citizen." The sci-fi film was shortlisted for a number of awards and secured the runner-up position in the Best Sci-Fi Film category at the 2014 ITSA Film Festival in California. It was also shown in Europe and featured on the Sky's film programme 'My Cine Shorts.'
Dale now runs his own commercial and corporate film company, Blue Ridge Films, and recently won 'Best Videographer' for the West Midlands in the Wedding Industry Awards. He is now working on his second sci-fi film "Goldfish." So, you see, it's never too late to follow the call of your heart. When asked by unCOVered about his advice to students who are pursuing the film career, he said:
"Make the most of your time at uni, because you'll never have that much spare time, freedom and access to equipment again. Art and Design offer the wonderful Media Loan Shop and you should use this wealth of tools at every opportunity. Just hire everything out, learn about it, play with it and fail with it. Also, get experience and meet people wherever you can, treat every job with the utmost importance. It may seem like nothing at the time, but by doing a good job, you are creating contacts, and that's how you REALLY get the opportunities in life."
5. Nicole Agba
BA Transport Design graduate | Auto Car – Courtland Next Generation Award 2014 winner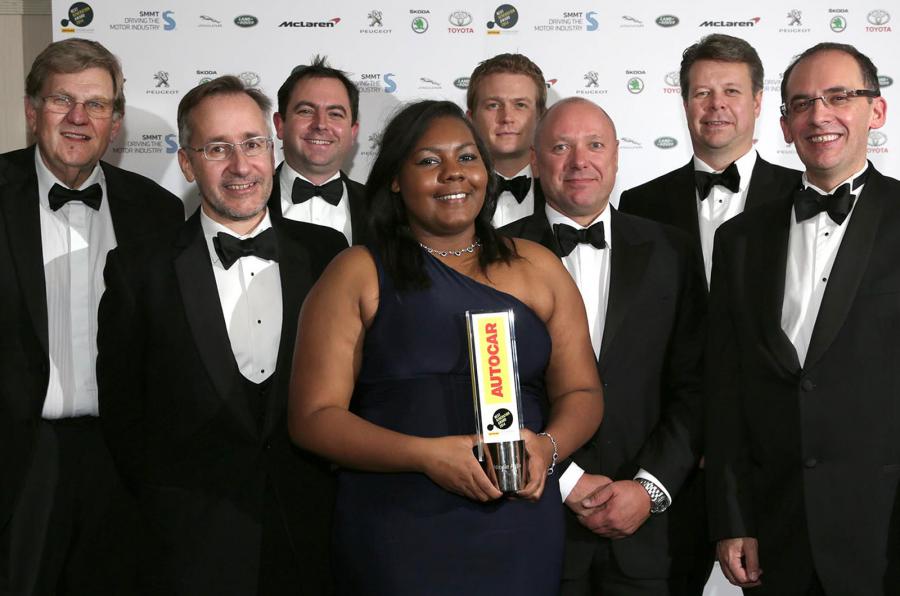 Besides the many graduates who have been working to become established experts in their fields, there are also a number of young graduates achieving early success at the very first stage of their career. A typical example is our lovely Nicole Agba. Nicole was announced as the winner of the Autocar-Courland Next Generation Award 2014 at the age of 23, just a week after her graduation from her CU course.
Her car design impressed the judging panel, including Autocar Magazine's editor, for its innovative concept: the biometric steering wheel uses a smart fabric with sensors to monitor the driver's heart and respiration rate. This means it is potentially capable of detecting the symptoms that indicate fatigue, anger or nervousness in a driver. The award came with the opportunity for her to undertake five months of work experience at JLR, Peugeot, Toyota, McLaren and Skoda respectively. Sharing her secrets of success with unCOVered, Nicole said:
"Work hard, network and love what you do! Find the area of design that you not only enjoy, but thrive in. The design industry is very competitive, make the most out of every opportunity open to you and remain optimistic.

Coventry University's amazing reputation in the automotive industry is what initially attracted me to the course. The best thing about the course was that it gave me the opportunity to evolve and grow into the designer I am today."
6. Kayleigh Wright
Final year BA fashion student | Winner of the Broadweavers and Clothiers Bursary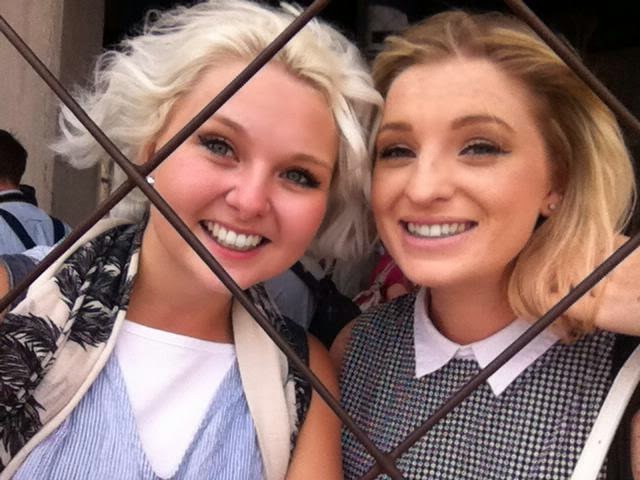 Another promising talent from the School of Art Design is Kayleigh Wright who has just won the Broadweavers and Clothiers Bursary for her amazing portfolio. Talking about her studies at Coventry University, she has pinpointed the main advantages of the course that led to her achievements: the placement opportunities, financial support, high quality facilities and flexibility of course content.
"The encouragement to pursue international work placements, study and research along with the financial support given by the university to undertake those travels are a real selling point. Equally the facilities available for the fashion department are amazing, the space in the studios and equipment available allow you to really explore design boundaries. Within the rest of art and design building, there are a multitude of workshops that you can book yourself onto at any time. Furthermore the teaching staff are incredibly supportive and talented. Now in final year, I'm receiving critical feedback weekly on a one-to-one level, focusing specifically on my individual project to ensure that I'm on target to achieve what I want. The freedom to pursue your own specific area of interest is also a massively unique part of the course. Although I have chosen the design route, other students within fashion are pursuing areas such as PR, filmmaking and events management. As long as you can explain your vision and they can understand how you can achieve it, it's likely you can do it!"
Kayleigh also noted the advantages of cultural experiences in nourishing her ideas and inspiration. That's why she decided to apply for the Erasmus program run by the university. Through Erasmus, Kayleigh spent 10 months studying in an arts academy in Milan.
"To be immersed in a different environment and learning to tailor yourself to their way of life is so interesting! Naively, I did approach the exchange with the attitude of 'how different can it be?' However, it really is very different! I'd advise anyone within art and design to gain the experience of living abroad, for any period of time."
Kayleigh is currently traveling around the famous cities within the fashion world, looking for inspiration for her final major projects and updating her sketchbook. On her return she hopes for a graduate job within London's innovative fashion industry.
You can read about Kayleigh's adventures in fashion, and life in Milan, on her blog: I Am Kayleigh Wright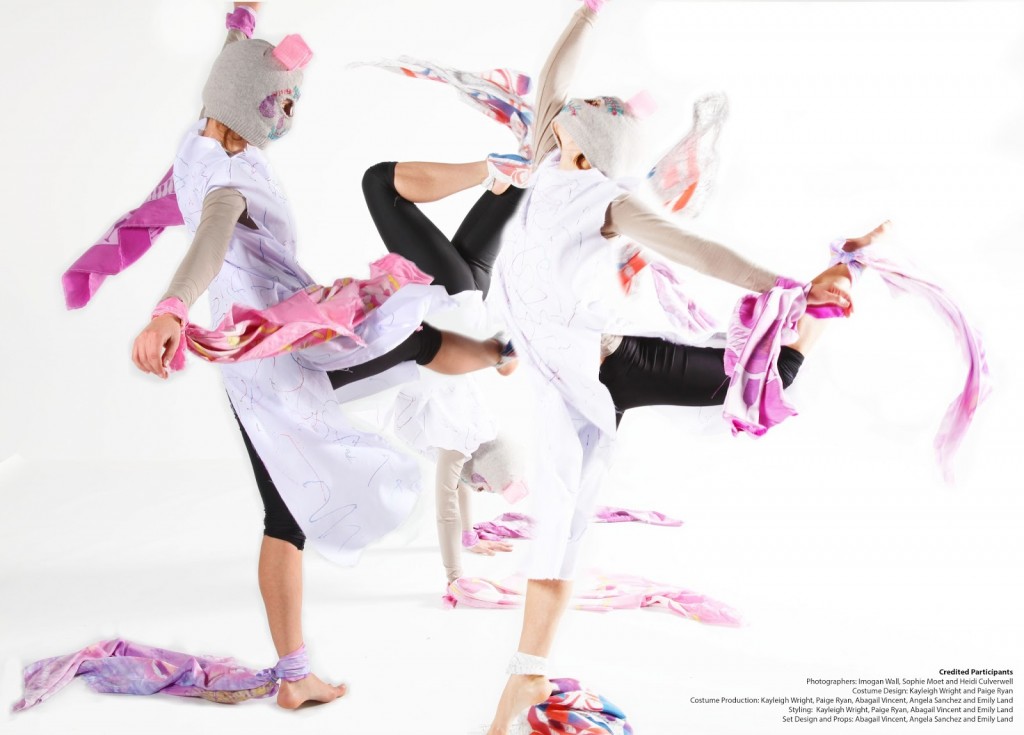 On our career path we may have to try different roles, and accept odd jobs in new places. But these success stories show that somehow, we will find our way by listening to our inner voice and realising our childhood dreams.
Listen to your heart, and if you can, find someone that supports you and encourages you to follow your desire, and don't let them go!
Comments
comments