Here is the second part of the Graduate spotlight series. This week, we would like to introduce to you some high-flying and promising graduates from our Business, Environment and Society Faculty (BES).
Despite pursuing different careers, they all seem to share recognisable characteristics: a sense of purpose, a wish to make a better world, a pioneer's mind and an indomitable spirit that lead them toward success.
1. David Cox
Business Studies graduate | Vice president, Global Media Services, The Economist
David Cox is Senior Vice President and Chief Financial Officer of Global Media Services at The Economist, based in New York. He joined The Economist after graduating from Coventry University, having studied Business Studies with Marketing. Talking about how his studies have supported his work, he said:
"I am as comfortable talking about accounting policies as I am about our marketing strategy. I have no doubt that this comes from the knowledge and expertise I received at Coventry."
Having a job with a global organisation has also given him the opportunities to fulfil his early desire of experiencing foreign cultures:
"I've achieved my ambition to travel. I'm always on the road. The Economist is a global brand and we move in very wide circles. I often meet with political leaders and other fascinating people. It's hard work but very rewarding."
2. Neus Gonzalez
English graduate | UN translator
Neus Gonzalez came to Coventry University through the Erasmus Programme to study English. Before this, she studied at the University of Valencia, Spain. Language has always been her passion, she waited 10 years in order  to become a translator for the UN after passing the exam in 2001. In the mean time, she retained her passion for language with her positions as a movie translator in Barcelona and an interpreter for the Spanish Senate. Upon  receiving that dream phone call from the UN, she moved to New York. Neus believes that following your passion is the best way to find meaning in your work.
"I now translate records for the UN Security Council and the General Assembly. I help people understand each other. I don't just translate words. I translate ideas, cultures, nuances and perspectives. Ultimately I'm working to help make a better world today and for future generations."
3. Robert Pinches
Business Studies graduate | Relationship Director at Barclays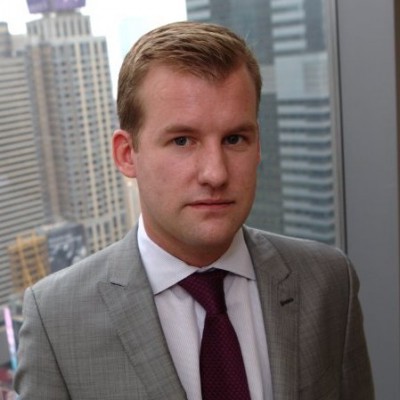 Unlike Neus Gonzalez, Rob Pinches' career path followed  a more unconventional approach. He took many different roles before settling down to his current role of relationship director at Barclays. During his career his passion for both business and language led him to work for a major German retail organisation, managing their supply chain and stock control, before becoming an English teacher in Spain. Talking about his inspiration for current role, he said:
"I loved learning about the world of banking. The job took me to the Middle East and North Africa; it was an exciting time. I'm now based in New York and look after clients in the USA and Caribbean. I'm enjoying the challenges of this role. I'd like to continue building my skill set and broaden my experience in the industry. I'm also keen to give something back. Maybe working with undergraduates and helping them build their own careers?"
With his non-stop quest for challenges, his future may well be filled with more adventures and accomplishments.
4. Niina Strobel
European Studies graduate | Founder of Niina Maria Foundation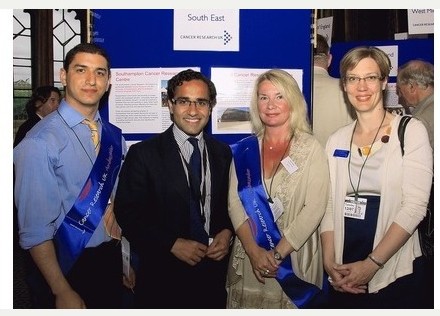 Niina Strobel is also an adventurous mind. After graduating from European Studies course, she followed her interest to start her career in politics. She was selected as one of the ten candidates for the EuropeanParliament of the South East in 2008. She then stood for election in 2009. By this time, she was the Secretary of the Foreign Affairs Forum of the Conservative Party. Although she enjoyed the role, she had strong feeling that she wanted to do something more different and challenging. This is why the Niina Maria Foundation was established, to contribute to a better world. The Niina Maria Foundation focuses on several charities, including the  JAAN (Jakarta Animal AidNetwork) and the Lestari Sayang Anak children's orphanage. The foundation are also looking to buy an island to create a wildlife centre for rescued animals. 
"I concentrate on small organisations where I can see that they really do valuable hard work. I like to be hands-on, and be part of theteam. I know what it's like to fight against injustices, when you are totally alone and cannot be heard or are not believed".
5. Danielle Steed
Business and Marketing graduate | Founder of HayCube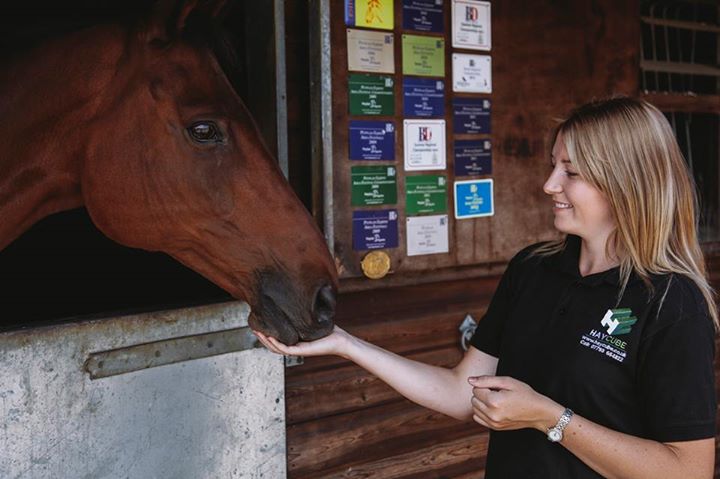 While some people seek opportunities to move up their career ladder and join big organisations, some  choose to turn their own business ideas into reality. The most remarkable strength of them is surely their ability to discover a "niche market" and exploit its unleashing potentials. This is the case with Danielle Steed, she focused on providing equine services through her business, Haycube – a hay feeding, soaking and transporting device. With support from the design team at the Technology Park and Coventry University's SPEED programme, Danielle has created a successful business. After only four months of trading, she had already sold well over one hundred of the Haycube devices, making a very healthy profit.
"In the longer term, I aim to set up distribution channels in both the UK and abroad."
Danielle is adamant that without the support from Coventry University in the early stages of her company development, she would not be in the position she is today.
6. Bilal Ahmad
Double graduate in BSc. Engineering Management and MBA Information Technology | Co-Founder of My Campus Ride Ltd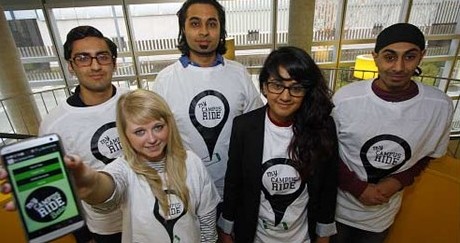 Another aspiring entrepreneur is Bilal Ahmad who has launched My Campus Ride – a free car-sharing mobile phone application exclusively for students. While there are handful of similar services on the market, Bilal and his business partner Hari Boya decided to tap into the younger group – university students. They can connect to each other through the app to share rides together. This helps them to continue travelling, without breaking the bank.
The selling point of the product is that customers can use their university accounts to log in to the app, bringing convenience and ensuring security to the service. The thing that drives the business is the clear vision that Bilal has set out and consistently followed:
"The mission of the company is to provide a green initiative which contributes to a more sustainable way of life. In the future, the company can make profit from advertisements for local business whose target customers are students."
The business idea has won a grant from both Coventry University's Institute for Applied Entrepreneurship (IAE) and the European Regional Development Fund-backed SPEED Plus initiative. 2014 saw a huge success of the development of the project, when My Campus Ride slowly established its brand amongst universities and students. Several events have been organised throughout the year in partnership with Universities and Charities to promote the product. The most remarkable one was the Coventry Charity Talent Competition. Another upcoming event for 2015 will be launched in July.
So if you have a business idea, consider contacting Institute for Applied Entrepreneurship (IAE) for assistance. Who knows? It could turn out to be a hugely profitable business someday.
Join our Alumni Society today and read our evolve magazine to hear more fascinating stories from our Coventry graduates.
Comments
comments