Once you've settled in, found the sea and bought rock for your relatives, we know you'll want to get out and discover Scarborough's best nightlife offerings!
From Sardinia to Scarborough, Florios Italian pizzeria is the creation of brothers Antonio and Ignazio. This restaurant is one of the finest places to eat and socialise in the city and is the perfect start to your night out. Just make sure you book a table first, because it's very popular with the locals!
"Our large selection of both authentic Italian & British Dishes has something for everyone. From Lasagne to Sea-Bass, Risotto to Fillet Steak you are sure to find something to tantalize your taste-buds. All the ingredients that go into each hand prepared dish are fresh and where possible from local suppliers."
Having recently been awarded a Tripadvisor 'Certificate of Excellance,' Scarborough's Blue Lounge is THE place to be. With high quality food, drink deals and theme nights, Blue Lounge is great from 11am through to 4 in the morning (Wed – Sat).
"At night time, Blue lounge transforms into Scarborough's Premier Nightclub with Fantastic Music/DJ's and a great trendy atmosphere over 2 floors."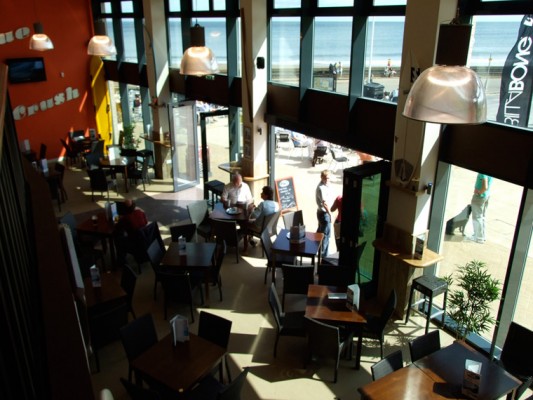 Sticking with the blue theme, Blue Crush bar and diner prides itself as being 'the only place in Scarborough with the outstanding views of the North bay and castle, whilst serving high class food at affordable prices!' which may not roll off the tongue but is still an impressive claim!
The venue offers live acoustic music and a comprehensive menu, including 'posh fish and chips,' wild mushroom linguini and Firecracker Buffalo wings.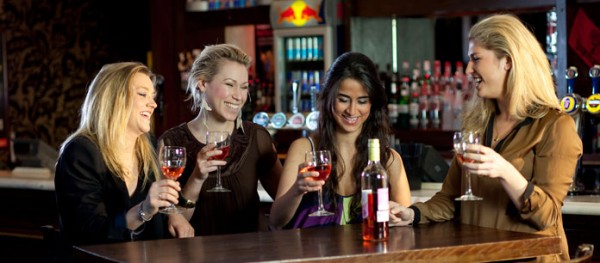 A friendly wine bar near the seafront, The Scarborough Flyer offers wholesome pub grub, with a wide range of wine and spirits to wash it down. Also, it's always worth knowing that entertainment is provided via full access to Sky Sports! Useful first thing in the morning for their cheap, cooked breakfast, the Flyer also offers lunch deals, 2 for 1 mains and various drink offers. You can even get £1 shots (at night, not for breakfast..obvz)
"The Scarborough Flyer is a friendly venue offering delicious food, great drinks and unforgettable experiences. Having recently had a full refurbishment it is the perfect location for any occasion including lunch/dinner visits, Birthdays and all other special occasions."
Having been constructed from an old circus ring that was previously used as a music hall, Scarborough's Royal Opera House hosted performances from the early 19th century through to 1995, when it finally closed its doors for good. Fast forward seven years and the grade II building was purchased and developed into 'the Opera House Casino' you'll find today.
"Opera House Casino was designed and developed to provide her customers with a pleasant, comfortable and exciting experience. This European style casino is open 7 days a week from 10am and offers a thrilling gaming experience, combined with excellent food and drink served by our professional and friendly staff."
Comments
comments