LET'S GET READY TO BUMBLE…around the kitchen with no idea of what we're doing! Yes that's right; it's time for the 4th instalment of our student kitchen series.
We've already skilled you up in the art of cooking, cleaning and washing, but now it's about time we taught you one of the age old traditions that all students must participate in. You won't find it in your induction timetable and your lecturers probably won't discuss it, but hosting your own student buffet is an important right of passage.
The first step of any self respecting student buffet is the planning stage; it would be a rookie mistake to stroll into a supermarket without a preconceived idea of what you want to do. That will only lead to a trolley full of shopping which, despite being tasty, has no real structure! Instead, follow these key steps to ensure a delicious, cost efficient and above all enjoyable student buffet!
Assemble your team…
Ok…not that team!
Talking of fictional characters, unless you're blessed with an obvious advantage like Dr.Octopus or Snow White, you'll probably have to put a team together to create your perfect buffet. Not just to save time, BUT because it's important to micro-manage when organising occasions like this one.
Here's the desired line up…
A 'finger foods' person: for all those bite-size snacks from childhood parties that you know will get the meal going… we're talking mini pizzas, chicken fingers, crisps, sausage rolls. You name it – it's been eaten at a student buffet. The key here though is to not fill up too much on all those nostalgic treats…there's more to come!
A 'mains' person: this involves anything that you may actually have to cut, tear or share. This will include the likes of pizzas, southern fried chicken portions, pasta dishes (either made or bought – see here for some great homemade recipes) salads and of course… BURGERS!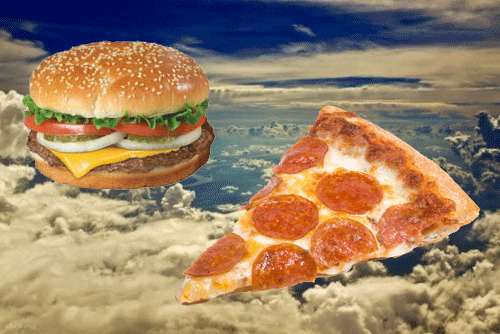 A dessert person: let's face it, a buffet of any kind without a desert course wouldn't really be a buffet would it… well, not a decent one at least! So find the master-baker, cookie connoisseur or dessert devil in your group and let them free. The more dishes the merrier, and the key is diversity. There's nothing wrong with a hefty slice of Red Velvet cake…with a side bowl of trifle…and of course the accompanying toppings; sprinkles, crushed Maltesers/Oreos & gummy bears. Whatever you fancy really.
A beverage person: this isn't really necessary to say but you wouldn't organise a meal without having a selection of beverages to go along with it, would you? There are not many things worse than being hungry, but being thirsty at a buffet may be one of them! So choose wisely, as this decision could be costly if wrong later on. You don't want to be wolfing down a lovely portion of chicken wings to then reach for your drink, only to find it's a nice lukewarm cup of tap water.. Variety is the spice of life so mix it up a bit!
Tip: refreshing drinks like apple & elderflower juice are great for buffets as they're light and fruity, perfect to cleanse your palette between courses! 
Organise the team
You've got your troops, now you just need to know what they should be doing and when. Timing is one of the most important aspects of a student buffet, so if you want everything to cook properly, be delicious and be ready on time, you need order in the kitchen!
Know your role: make sure each member of the team has checked their food products for time and temperature – this is key during the organisation phase. If you can make sure everything's put in the oven/grill/microwave at the appropriate times then you're halfway there.
Decide who sets the eating area: although it may seem like I missed out the 's' from seating area, I didn't. As it doesn't really matter where you sit during a student buffet specifically, it's more about ease of access to the food. As long as you can reach everything you like, then there's no issue…so be strategic!
Last and certainly least enjoyable is the unavoidable…
Clean up period
Regrettably this stage of the buffet is pretty much a forgone conclusion. Whether you get mainly takeaway options or you go the full distance and make it all yourself, you're still going to have to clean up after your feast! But there are certain ways to make life a bit easier for yourself, for example the following can be used to save on plate usage…
There's plenty more where that came from too, you just have to use your imagination and a little bit of common sense. All it takes to make the most delicious student buffet are the easy steps above, a little bit of hard graft collecting the right food, and of course, a decent selection of films to watch!
HAPPY EATING!
Comments
comments