Guest blogger and English student Nicole Malatesta shares her list of bullet points, tick them all off and you'll know you're officially part of the CU crew!
You know you're a CU student when…
1. You're unable to walk on to campus without bumping into someone you know …or having to avoid someone you met in the Kasbah garden the night before!
2. You know that once you sit on a bean bag in the Hub that you won't be moving anytime soon
3. You truly believe that a swift pint in The Phoenix between lectures never hurt anyone
4. You also swear that Kasbah Mondays are always worth Tuesday's hangover
5. Throughout first year you didn't know there was more to Coventry outside the ring road
6. Bar 54, Square 1, JJ's, you don't care where it is because Wednesday nights are fun wherever they are
7. You're looking forward to Varsity just so you can watch the ice hockey and enjoy the rivalry between Coventry and Warwick University, oh and go to the after party – ok Varsity is just great!
8. You get halfway up the stairs in George Eliot and wish you had waited for the lift
9. You're spoilt for choice when it comes to international and placement opportunities, but spend the majority of your time explaining where Coventry is on the map!
10. No-one ever knows whereabouts they are along the corridor in James Starley
11. You may be living on a student budget, but you can always afford a cheeky Costa or Starbucks on campus
12. When you meet a Coventry local you have to learn a whole new vocabulary for the local night spots, where is the Colly?!
13. Talking of Coventry locals, what is a 'batch'? A 'batch' of what?
14. Finally, you know you're a CU student when you walk past Coventry Cathedral and feel that unique pre-graduation excitement! #countingdown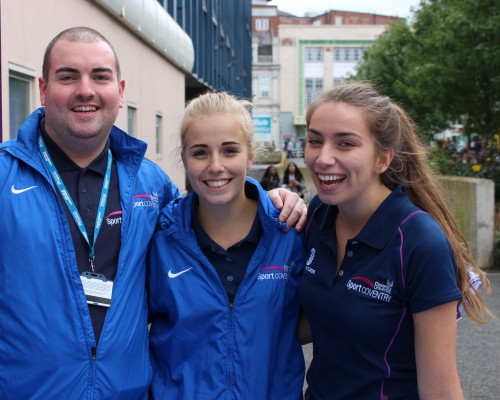 Comments
comments