Linguae Mundi translates to 'Languages of the World' – cool, right?
The Centre for Global Engagement (CGE) provides a comprehensive range of internationalisation programmes, including Linguae Mundi!
These schemes offer all CU students multiple opportunities to gain international experience and acquire intercultural competences, such as the ability to communicate and work effectively and appropriately in multicultural environments and teams.
In addition, they also offer all CU students (and staff!) the chance to learn a new language, with 19 languages on offer including:
Arabic
English
Cantonese
Chinese Mandarin
Dutch
English
Finnish
French
German
Japanese
Turkish
Last year, Linguae Mundi taught 1,900 students across 17 languages. Additionally, eight field trips involving both staff and students took place in various international locations. This year, the team have introduced a number of new initiatives such as 'Conversational English for Professional Purposes' for the autumn semester and 'Conversational English' for the spring term.
There will also be a new business focus for 2015-16 featuring Spanish Intermediate, German Intermediate and French Intermediate, which will help to facilitate work placements and provide a flavour of language in business situations.
What else do they offer?
If you take one of the language course, you may have the opportunity to go on one of their field trips too (yes, they're abroad!). This is a brilliant opportunity to immerse yourself into the culture of the people whose language you're learning. It's also a great way to escape the dreary, wet weather we all know too well here in the UK!
Finally, how can learning a language help you?
Learning a foreign language can not only help you understand your own language, but once you learn one it actually gets easier to learn others!
It's an impressive achievement to speak a foreign language and you'll have better options for your future.
Speaking another language really makes you (and your CV) stand out from the crowd.
Sounds interesting doesn't it?
To find out more about the Linguae Mundi program either visit the website, email them or call 02476 55 2056/9216.  You can also find them on Twitter and Facebook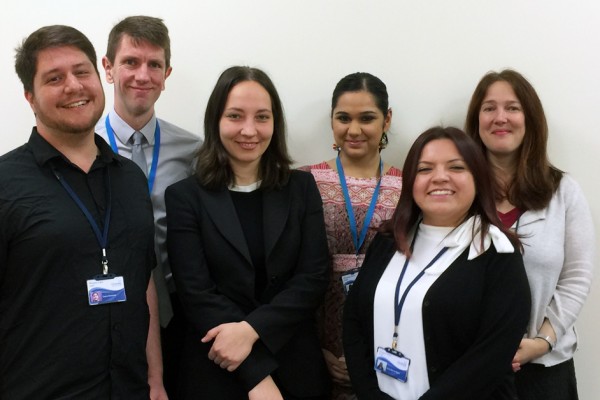 We hope to see you soon! – The Linguae Mundi team
Comments
comments