Resorts World's ship-shaped construction and moat style surroundings leave everything to the imagination: is it a boat? is it a hotel? Is it an entertainments complex?
…Well actually it's two out of three! Here's what we found on the inside…
Taking up an unfathomable 538,000 square feet, over 12 floors, and costing around £150 million to complete, the newly built leisure centre and all round entertainments complex offers everything from shopping outlets to restaurants, to Britain's largest Casino – there really is something for everyone!
For those who like to shop, Resorts World certainly delivers. It is home to the West Midland's first outlet shopping destination – with retailers such as The North Face, Gap Outlet, Nike Factory Store, Carhartt, New Balance and Vans. Sounds like a great way to spend your day right? Now you may think that you could end up pretty exhausted after all of that walking around, but fear not, Resorts World have have thought of that…
Introducing the Santai Spa: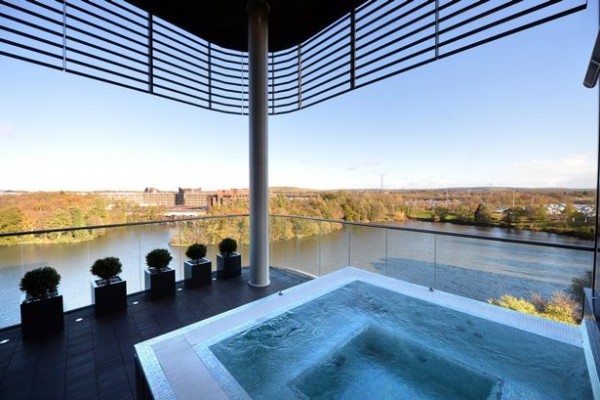 Offering facilities including a 15 metre pool, heated loungers, a salt cave, an outdoor hot tub and a gym, you can also take advantage of one of the seven heavenly packages that'll have yourself, or your guests, floating away into their own realm of comfort.
Once you're done being pampered beyond the point of comprehension it's time to treat yourself to a spot of food and drink – I mean it'd be rude not to after all that hard work wouldn't it? Yes it would, so head off to one of the 16 bars and restaurants Resorts World has to offer and treat yourself!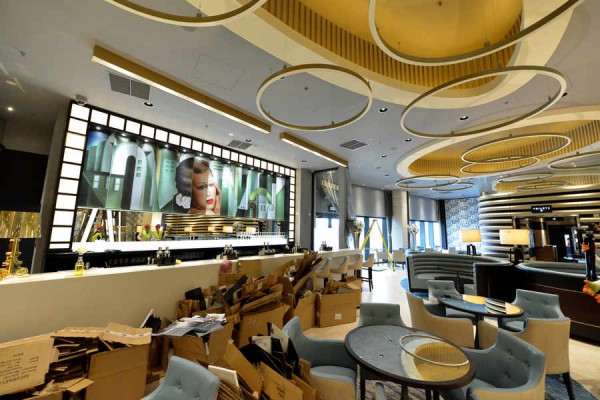 You could grab a luxurious libation from the Sky Bar – where you'll find a whole host of tasty cocktails accompanying some delicious bar nibbles – or if you're looking for something more filling you can take a seat at former Michelin star chef Andy Walters Brasserie, situated on the complex's third floor.
If it's just a quick bite you need or maybe a piping hot coffee to lift your energy then Resorts World also offers the family favourites such as Gourmet burger kitchen, Nando's, Pizza Express, TGI Friday's and, of course, Costa.
Mmmm all nice and full up now I hope? That's what we like to hear, but now you've got that terrible problem where you need to walk off your dinner but you can't be bothered to venture too far… Well how about a short trip along the corridor to the 11 screen, 3D and Imax cinema? Showing all of the latest films from Hollywood blockbusters to the kids favourite flicks, this is the perfect place to settle into a food coma.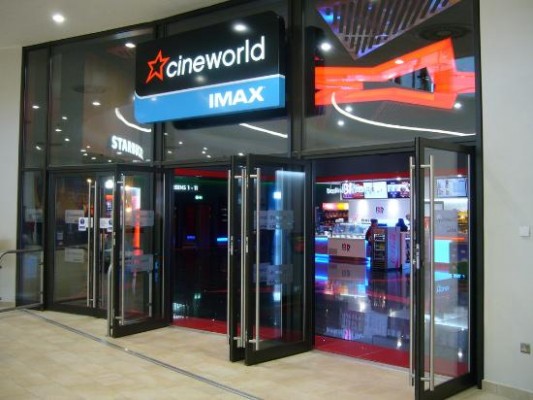 Now if you're feeling lucky after your big day out it might be wise to head over to Britain's largest casino to try your luck for real. Genting's international Casino offers 31 games tables including BlackJack, Roulette and Poker, as well as over 150 slot machines for your enjoyment. The extravagant casino also offers a fully equipped Sports Bar, two private gaming rooms for high stakes rollers and an outdoor area for players who enjoy a smoke and a drink whilst they play.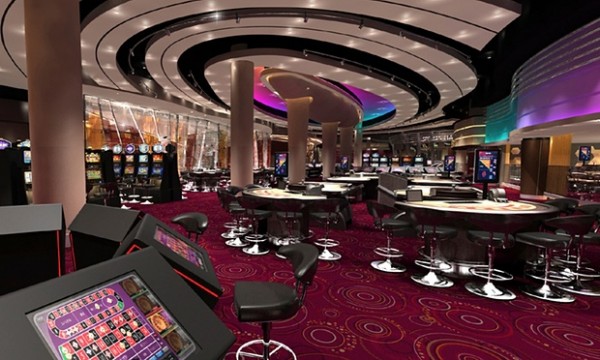 Now all of that shopping, gambling, eating and treating must have tired you out right?! That's ok though, as you won't have far to travel to find a comfortable place to rest your head. The Genting's Hotel, located at the heart of Resorts World, offers five-star suites so you can rest and recuperate in luxury! Standard rooms start at around £150 a night for two people.
If you've been to Resorts World, or are now thinking of going there, then please feel free to let us know what you thought of it in the comments box – We always love to hear from our readers!
Title image: http://www.birminghampost.co.uk/news/regional-affairs/resorts-world-birmingham-will-bring-8822359
Comments
comments