新年好 / 新年好! Happy New Year! Today marks the first day of the lunar calendar and the first day of the Year of the Monkey – but what does this mean for you?
Here at unCOVered we've been studying the Chinese zodiac and New Year traditions to find out how we can all achieve happiness and prosperity (恭喜发财 / 恭喜發財) in 2016!
Are you a cheeky monkey?
If you or anyone you know were born in the following years, it's time to go bananas and celebrate being born in the Year of the Monkey:
People born in the Year of the Monkey are lively, sociable and quite often seen swinging from the trees! But while they may be enthusiastic and self-assured, it's also believed to be one of the unluckiest years in the Chinese calendar – better go out and buy a lucky charm or two…
Despite having really bad luck, people in this zodiac sign are considered very intelligent in their career and wealth so remember this when it comes to exam season!
Their gentleness and honesty lets them enjoy an everlasting love life! Although they can have a rash temper so watch out for Furious George!
Famous people who were born under the monkey sign include Julius Caesar, Leonardo da Vinci, Charles Dickens, Tom Hanks, Will Smith and Miley Cyrus – just to name a few!
Lucky, Lucky, Lucky

The lucky signs for the Monkey are:
Numbers: 1, 7, 8
Colours: white, gold, blue*
Flowers: chrysanthemum, alliums
*Calling all Monkeys: remember our CU graduation colours just happen to be blue and gold… 😉
Which Chinese zodiac are you?
If you're not a monkey, it's quite easy to figure out your Chinese Zodiac sign by using the year you were born in as a rough guide.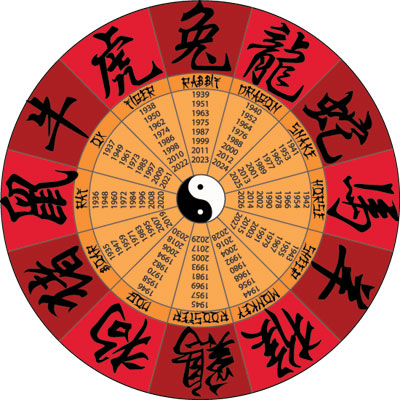 Rat: 2008, 1996, 1984, 1972, 1960
Ox: 2009, 1997, 1985, 1973, 1961
Tiger: 2010, 1998, 1986, 1974, 1962
Rabbit: 2011, 1999, 1987, 1975, 1963
Dragon: 2012, 2000, 1988, 1976, 1964
Snake: 2013, 2001, 1989, 1977, 1965
Horse: 2014, 2002, 1990, 1978, 1966
Sheep: 2015, 2003, 1991, 1979, 1967
Monkey: 2016, 2004, 1992, 1980, 1968
Rooster: 2017, 2005, 1993, 1981, 1969
Dog: 2018, 2006, 1994, 1982, 1970
Pig: 2019, 2007, 1995, 1983, 1971
Chinese New Year's Day taboos and traditions
If you've never celebrated Chinese New Year before here's a quick run down of some of the dos and don'ts for the holiday:
If you're a fan of eating a hot bowl of porridge on cold February mornings, you might want to take a break during CNY because it is considered that only poor people eat porridge for breakfast and you wouldn't want to start the year 'poor' as a bad omen!
CNY is the perfect excuse not to do your washing, as the first and second day are celebrated as the birthday of Shuishen (水神, the Water God)
Step away from the shampoo – washing your hair on the first day is a big no-no. In Chinese, hair has the same pronunciation and character as 'fa' in 'facai', which means to become wealthy. Therefore, washing your hair metaphorically means washing one's fortune away!
Monochrome fashion is a fashion crime on CNY as black and white clothes are traditionally associated with mourning.
Do stay up late and enjoy CNY celebrations! Go along to an organised fireworks display to scare off inauspicious spirits and Nian, the New Year monster!
Comments
comments