Did you know that March is Nutrition month? No, me neither but it is. Apparently. So I thought I'd bring you a selection of fruit you may not have heard of.
Don't get me wrong – I'm a huge meat eater. It's hard for me to have a main meal i.e. lunch or dinner without meat included somewhere. The Nandos Black Card is top of my Christmas list and has been for 4 years. However, I'm also a fruit-fiend. Although I'm aware that a lot of people aren't. We also know that fruit is better than veg (I know full-well those microwave meals you 'cook' don't include kale or celery… and ketchup does't count!). So if you're not eating fruit, then you're not getting a lot of the vitamins your parents want you to have whilst you're not under their roof. But maybe you're yet to try your favourite fruit…
Persimmon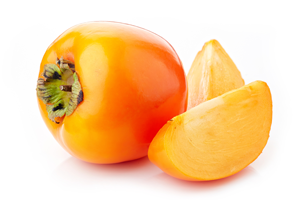 I know it looks like the lovechild of a pepper and a tomato but persimmons are actually really sweet. Coming in two variations – Fuyu and Hachiya – the persimmon is best firm. The peel is completely edible and you can bite into them, or cut them into slices like you would with a tomato. They're also good in salads.
Dragonfruit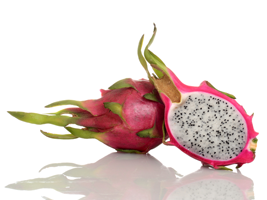 Also known as pitaya, the dragonfruit is almost as powerful as its fire-breathing, mythical namesake. It promotes a healthy heart, plenty of anti-oxidants, reduces signs of ageing and acne, and even fights diabetes. And all whilst tasting great! When bright pink/red, unbruised and soft, cut it in half and scoop out the halves from the hostile looking shield and enjoy!
Nashi Pear (or Asian Pear)
Resembling an apple, both in appearance and in texture, it's the nashi pear; crispy and exceptionally juicy. With less than 0.6 grams of fat per pear, they are very high in fibre, vitamin C and K and copper. They're also noted to eliminate under eye circles and promote an all-around healthy complexion. They are a must try and again, suitable to add to a salad.
Lychee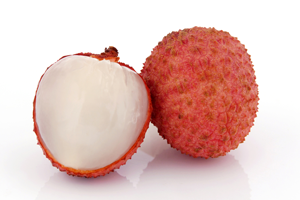 If you're able to get past (and/or are not bothered by) the squishy texture of a lychee, you may enjoy it. Once peeled, the soft white centre is a great addition to any fruit salad. I'm aware this may not be for everyone so here's a chance to try before you buy – they have them at Cosmo (opposite the Belgrade Theatre) in the dessert offering and it's all-you-can-eat. So definitely worth a try here!
Starfruit
When yellow, with just a little brown along the edges, the starfruit (or carambola) is good to go. Somewhat a cross between an apple and a grape, there's no need to peel – and the best way is to slice it into stars. The average starfruit contains around 30 calories, which less than any other tropical fruit. It's great in both salads and fruit salads.
Breadfruit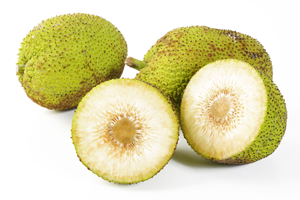 Throwing a non-sweet fruit into the mix,the breadfruit is one for a main meal, including breakfast. Peel and cut into chunks to be boiled in a pot of water, then boil for 10 to 20 minutes (just until tender). With very little fat and plenty of vitamin C, you have a starchy snack.
So there you have it, you could make a fruit salad with them all in! Well, all but breadfruit.
Comments
comments