The European Championships are almost upon us and we here at UnCOVered thought we'd have a look at the best and the worst football kits to be worn during the tournament. Much like the Sith, we deal in absolutes here so each kit will be ranked either as best kit ever or worst kit ever.
England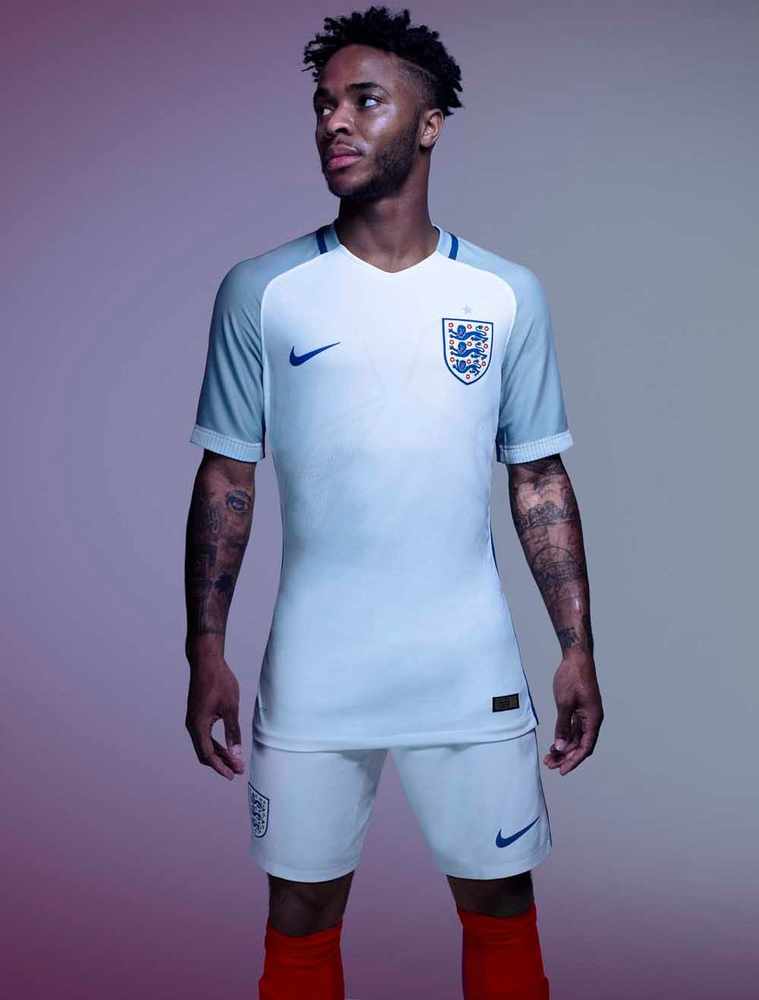 England's home kit, as modelled here by Manchester City's Raheem Sterling, has divided opinion. Some like it but those who don't absolutely hate it. It's a Nike design and they feature a lot in this post as, along with Adidas, they monopolise the international kit-making market right now. The grey sleeves and red socks are the main issue for many. The away kit is a similar design except that it is red with slightly darker red sleeves (see Portugal below). Hopefully we'll see Vardy having a right old party in this kit during the tournament.
Best kit ever or worst kit ever: Worst kit ever.
Croatia
There is something about this kit that I just love. If you describe it to someone (red and white cheques with blue trim, numbers and logos) it sounds like an abomination but it maybe the retro feel (I remember Euro96) or the wavy flag effect, I'm not sure, but this one gets 5 Modric flicks out of 5 for me. Best kit ever.
France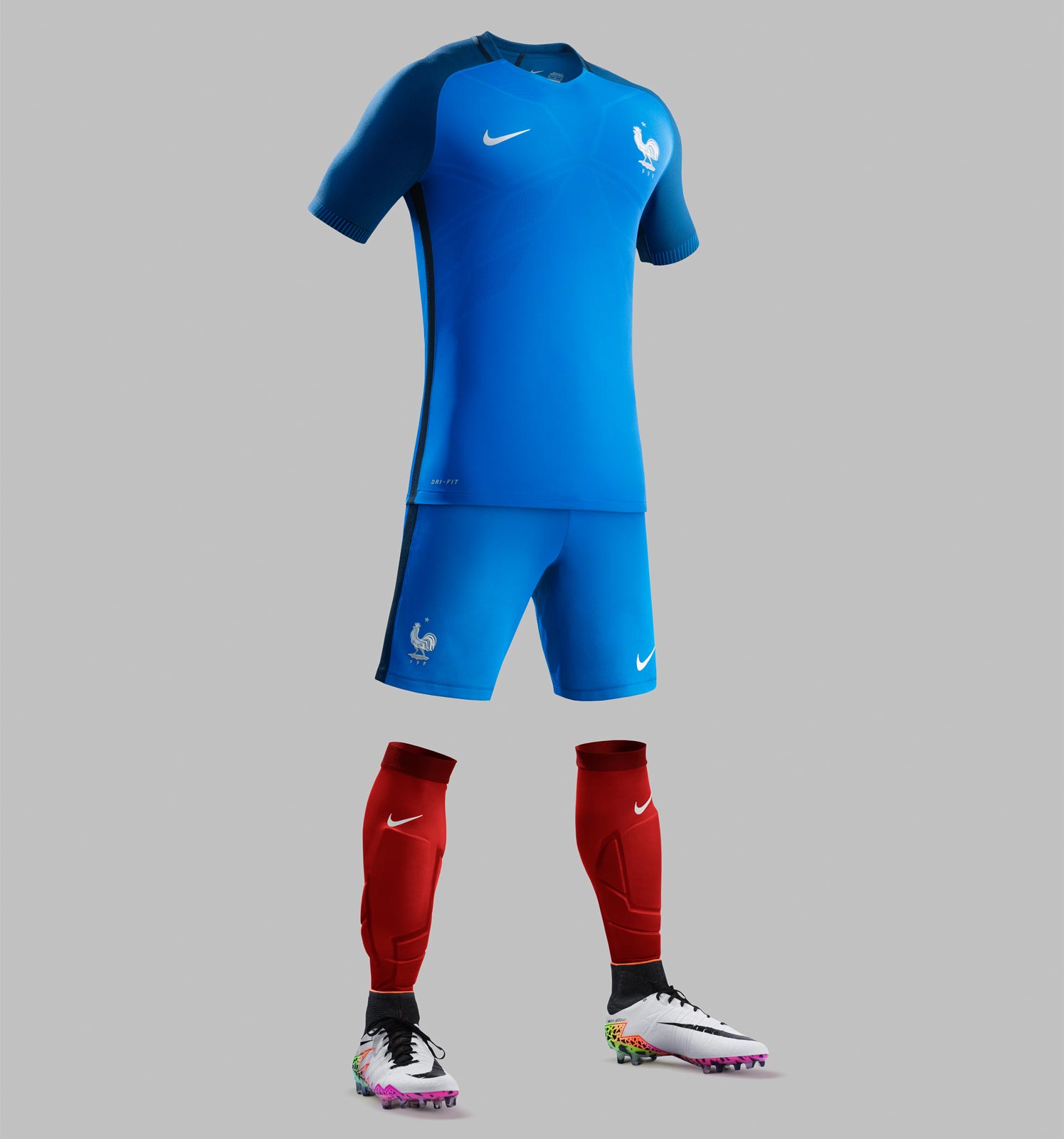 International kits often share their design and colours with the nation's flag (there are many exceptions, Germany and Italy for example), but the French have normally stuck with the Blue, white and red of the Tricolore. However, for this tournament, hosted in France lest not forget, they are changing from that tradition. Where is the white? This has caused some controversy in France and they seem to blame manufacturers, Nike. Those of you with a keen eye will notice this summer that most Nike kits follow a similar trend with the shirt and shorts being one colour and the socks being another. The England kit is an example. Check out the away kit in the gallery below though. It's a thing of beauty. Anyway, for the crime of going against tradition, we award the French Euro 2016 home kit a Worst Kit Ever.
Wales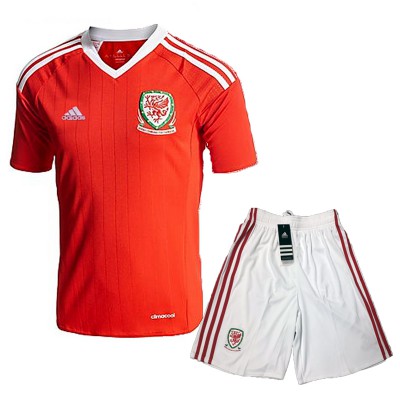 That's right, Wales. Unless you've been hiding under a rock for the last year, you'll know that the mighty Cymru have qualified for their first major tournament in just shy of 60 years! Gareth Bale and co. will be sporting this very smart Adidas number, complete with red and white socks. The boys from the valleys take on England in their second group game and will hope they can summon the passion of the dragon as they do so. Verdict on this one is Best Kit Ever.
Portugal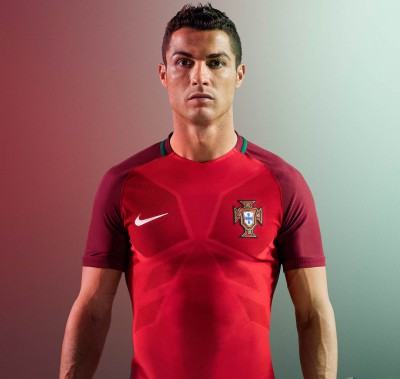 Here he is. He's the "best player in the Euros™". CR7® pitches up wearing this baffling shirt that makes him look like he's wearing a bra. If you swap the green trim for blue, you more or less have the England away shirt. Is it laziness or an attempt for some kind of brand synergy from Nike? Who knows. I have a feeling that unless you have something near the CR7 physique, this top won't be so flattering. The colour scheme is classy but that design on the chest plate and below makes this the Worst Kit Ever.
Northern Ireland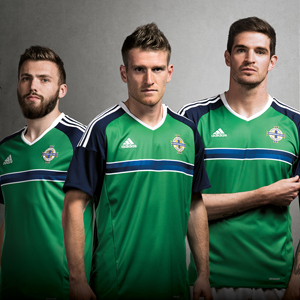 Oh dear, oh dear. This kit divided a nation. Many NI fans were irked by the amount of blue in the kit, so much so they even launched a petition to have it changed after it was announced. That petition failed and this is the shirt they will wear in their first major tournament in 30 years. Hopefully the team will be more successful than their kit. They'll need to, they have a tough group. Unsurprisingly, this one gets a Worst Kit Ever.
Spain (away)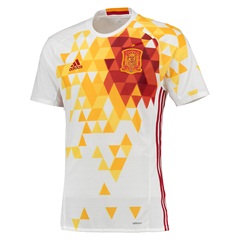 Spain's home shirt is no-nonsense. Red shirt, yellow Adidas stripes down the side, no problem. It's their second strip we're having a look at. Look at it! It's a thing of utter beauty. There's something strangely retro about it while still retaining the colours of the national flag. This is a big favourite of mine, but it could be divisive. What do you think? An interesting note for fans of Manchester United, Chelsea and any other teams whose kits are made by Adidas; rather than being across the shoulders (like the Wales top above) Adidas are designing kits with their iconic triple-stripe down the side of the shirt. I think it's a design most Adidas affiliated teams will have next season. Best Kit Ever
Best of the rest: We can't put all the kits up on here, but you can find them easily online. Here's a little gallery of our favourites from teams we haven't mentioned.
Comments
comments