When it comes to Spring, many great things happen. The mornings and evenings get lighter, Mothers are appreciated and celebrated, we're one step closer to summer, the Easter bunny comes to town and there's loads of amazing foods in season!
Not sure what the best things are to eat around this time of year? Don't you worry! We're going to give you some amazing recipes that will keep that Spring in your step throughout the day. Think green, fresh and delicious!
Let's start with the most important meal of the day…
Breakfast:
Eggs & Spinach – This green is one of the most versatile and healthy leaves around at the minute, so eating it first thing is guaranteed to give you a great start. Simply sautee a few handfuls of spinach in some coconut oil, season with salt and pepper, then serve on your favourite bread topped with a perfect poached egg. Easy, quick and awesome.
Chia Pudding – Another popular super food that's everywhere these days is chia seeds. Packed with vitamins and fibre, they're sure to get you feeling tip top. One of our favourite ways to enjoy them is by making chia pudding! Simply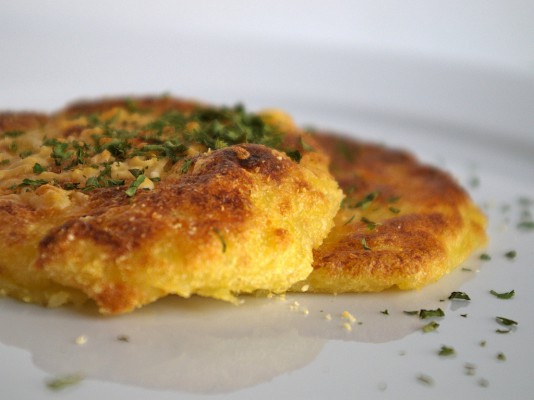 mix 4 tablespoons of chia seeds, 2 tablespoons of yogurt and 1 teaspoon of honey together, then pour in 150ml of milk (almond milk works perfect), then leave this mixture in a jar or Tupperware pot in the fridge overnight. Top with some fresh berries, or whatever fruit you love and enjoy!
Potato Cakes – If you're looking for something a little different to try, give these a go! Smoked salmon is a popular Spring ingredient and it'll be a great treat for a weekend brunch.
Now on to the all important fuel for the afternoon…
Lunch:
Soup – Although soup is very popular in the colder Autumn and Winter months, it's also a great light lunch to enjoy in Spring too… as long as it's green of course! What fresher way to get some nutrients than with a tasty bowl of pea and mint?
Salad – Around this time of year, many people are hitting the gym getting that beach bod ready! It's also getting warmer (well, it will do), so salads are the perfect go to lunch! No recipe here, just go crazy and get creative with loads of favourite foods. Build the perfect salad by starting with salad leaves or lettuce, chucking in some classics like tomato's, c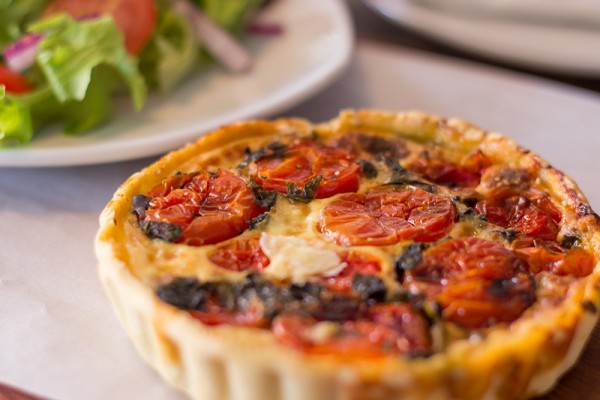 ucumbers and spring onion, and then get to work on your favourite bulkier ingredients.
Quiche – A favourite at any picnic or buffet, the wonderful quiche is also a great way to fuel your afternoon. This one uses two delicious spring time ingredients, asparagus and spring onion! You can also get creative again here and start making your own combination of fillings.
The last meal of the day, which is your time to shine in the kitchen…
Dinner:
Meat – There's only one meat to enjoy in the Spring and that's lamb, it goes hand in hand with mint sauce and can be roasted to go alongside your favourite vegetables. Why not try something different and give celeriac mash a go as a side dish?
Fish – If you're a fish fan, this time of year is a great way to enjoy a seafood dish. Give this zesty number a go and it's a sure fire way to impress your housemates, even though it's a super easy recipe!
Veggie – Butternut squash is another great, versatile ingredient! This pie is not going to let your tastebuds down.
And we can't leave out some sweet treats to enjoy this season…
Desserts:
Rhubarb – One of the best ingredients to get this time of year, you'll see it everywhere! You can't go wrong with a rhubarb crumble, fresh out of the oven on a Sunday afternoon.
Key Lime Pie – Fresh, zingy and oh so tasty, it will be a crowd-pleaser as soon as the BBQs begin to roll out.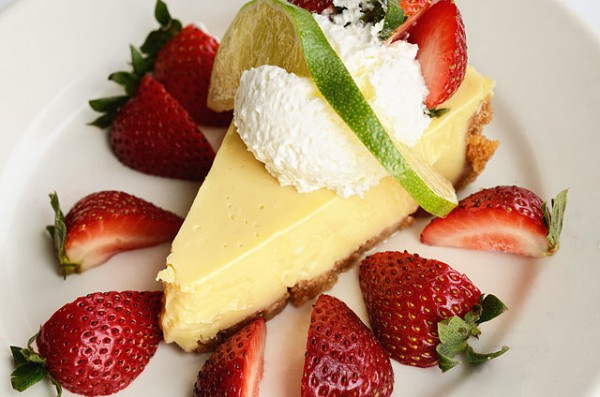 Hot Cross Bun Bread & Butter Pudding – It wouldn't feel like Spring without enjoying many a hot cross bun, if you find yourself wanting to be a bit more adventurous… or you accidentally have a house full of these delicious buns, turn them in to a British classic for your friends!
Feeling hungry now? Get on down to the Coventry indoor market to shop for great fresh produce this season and enjoy! If you cook any of these dishes, we'd love to hear how it went, so let us know in the comments below or via social media!
Comments
comments