Are you ready to enhance your career prospects whilst studying at Coventry university? Well you're in luck, because uncovered blogger, maddie, is here to give you an Add+vantage!
Studying at Coventry University does not have to be limited to the subject area of your course. Rather it can be about expanding your skills and knowledge, fulfilling your interests both within and outside your course and overcoming your weaknesses!
It is all about YOU!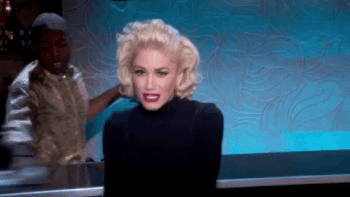 How is Coventry University making you more employable?
The university has put together the Add+vantage Scheme to give students a chance to develop their career prospects and broaden their skills, qualifications and knowledge. The Add+vantage modules allow students each year to study a module of their choice from an extensive list of subject areas and they even contribute to your degree credits for each year.
Essentially, the Add+vantage modules are split in the following categories across Level 1, 2 and 3:
• Creativity and Enterprise
• Global Experience
• Global Languages
• Global Perspectives
• Personal Accreditation
• Professional Development
• Research Skills
• Work-based Projects
• Work experience and Community Contribution
• Work-related Skills
• Employer Engagement (Level 3 only)
If you're thinking of a career in teaching (and love kids), you could volunteer to teach in schools in order to develop your teaching skills and familiarise yourself with the process.
Are you ready to impress your employer with your project management skills? Then "Employer Engagement" and "Work-based Projects" categories are the perfect fit for you.
If you think computers are the way to go, then you could study towards a Computer Systems and Networking (CISCO) qualification or the European Computer Driving Licence (ECDL).
If flying high is what you think suits you, then "Pilot's License Theory" modules might be the key to success!
Are you interested in learning more about your subject area in a global context? Participate in a fantastic international field trip organised by the university with one of the available "Global Experience" modules.
Does leadership sound intriguing to you? Then you could improve your leadership skills too!
Are you a climate change, disasters and humanitarian causes enthusiast? The "Global Perspectives" category offers you the chance to study these crucial and current affairs, among others.
Do you want to be a bilingual, even multilingual person? Then maybe you could embrace studying any of the following: French, German, Italian, Mandarin, Spanish, Arabic, Japanese or Portuguese.
Are you a human with a brilliant business idea but don't know where to start? Then maybe the "Be your own boss", "Women in Business" could relieve you of that stress!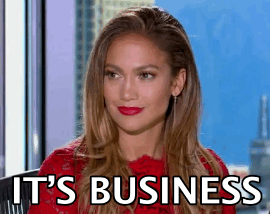 If you're looking to develop your research skills, then the "Research Skills" category which includes modules such as "Data Analysis using SPSS" or "Law in Action: Legal Knowledge& Research Skills for Non Lawyers" might be of interest to you.
Before I get you too excited, you must know… Some Add+vantage modules have special entry requirements such as studying towards a particular degree or having had previous knowledge or a qualification in a particular subject. So make sure to check your eligibility criteria before applying!
(If unsure whether you need to complete an Add+vantage module please contact your Faculty Student Support Office or Course Tutor.)
Employers like graduates with a think-outside-of-the-box mindset and a realistic perspective of the World. Whatever you choose, there's no doubt it will enrich your potential and make you stand out from the crowd!
Don't forget, knowledge is key… The choice is yours, choose wisely!!!
#CapableOfEverything
Comments
comments