Wherever you choose to lay your head for your first year of university, your halls become a big part of your student identity. In an ideal world, your halls of residence are somewhere you're proud of for the rest of your life. So here's a few tips we've gathered on how to achieve this goal and how to become… 'Hall-Proud'.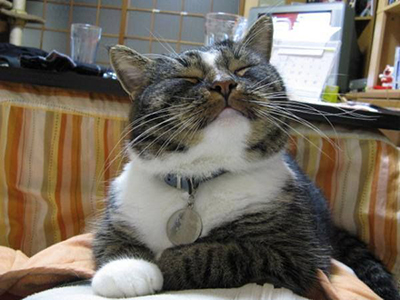 One of the first things you'll learn in Freshers' week is that there's a list of questions you'll get asked over and over by everyone you meet. This 'holy trinity' of questions must somehow be uploaded into all students' brains the minute we get our uni acceptances:
What course are you on?
Where are you from? And…
Which halls are you in?
Whether you live in Singer Halls, Victoria Hall, Liberty Point or any of the Coventry University halls of residences, the likelihood is you'll only be there for a year. So you want to get the most out of the experience you can. Here are 3 tips for how to feel like the cat who got the cream, whenever you tell anyone where you live.
1. Keep it clean people, keep it clean
We have to say this. It's the law (no it's not). But keeping your halls spick and span is just good practice. And you know what they say: "the cleanest flat is the one you want to party at". They do say that. They do.
2. Have a party
A clean, tidy, responsible party. Where everyone goes home at midnight, but only after they've helped you sort the recycling, cleaned down the sides, and tucked you into bed.
3. Do something outrageous…ly good for a friend!
Dramatic stuff can happen in halls sometimes. By week two I had rushed my now best friend to hospital in an ambulance because she'd developed gallstones. Long story. True story.
But, being there for each other in tough times will help you feel immensely proud of where you live and the community you've made for each other.
Halls are one of the most emotionally-charged times of your life. So take care of each other, have every bit of (good clean) fun you can. And make your halls of residence somewhere you are proud to call home! Let us know how you get on in the comments below…
Comments
comments