When the days start getting shorter and fallen leaves begin to crisp under your feet you know what that means:  it's time for the spookiest (and some say best) time of the year, Halloween! What better time to explore the most haunted parts of Coventry?
St Mary's Guildhall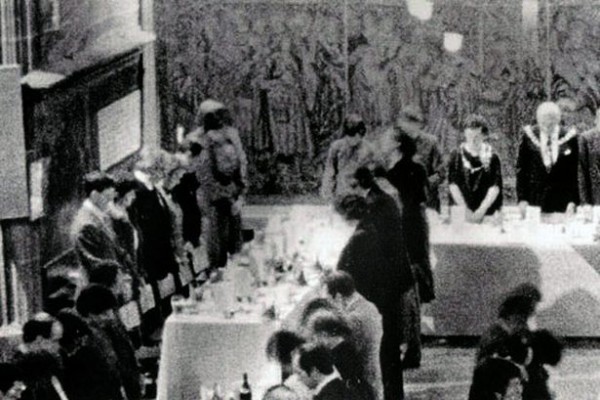 The Guildhall is just across from the ruins of old Coventry Cathedral in the city centre. Coventry merchants built St Mary's Guildhall nearly 700 years ago as a place to transact official business. Over the past seven centuries, the building has served as both a stage for Shakespeare and as a prison to Mary, Queen of Scots. It survived the Blitz of 1940 almost unscathed. Inside its walls, three ghosts roam its corridors:  the Grey Lady, a little girl and a medieval monk. An area called the Drapers' Room has a reputation for causing visitors to be overwhelmed with sadness, bursting into tears for no apparent reason. It's free to visit—so why not see for yourself?  Be sure to check out their upcoming paranormal investigation and ghost night events!
Golden Cross Pub
Just around the corner from St Mary's Guildhall sits the Golden Cross pub, known as the most haunted pub in the city. It is one of the oldest watering holes in the city at over 450 years old and one of the oldest still standing in the country. There have been unexplained reports of strange activity in the kitchen area, which actually functioned as a prisoners' cell centuries ago! See if you can't come across the undead on your visit, and while you're there ask about the weekly Coventry ghost tour—it starts from the Golden Cross.
St Michael's Tower, old Coventry Cathedral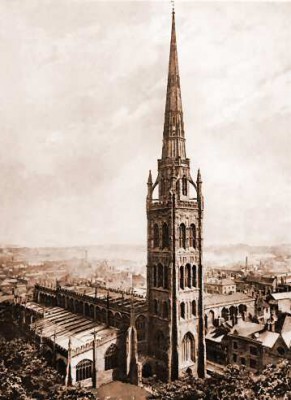 The tallest remaining part of old Coventry Cathedral, St Michael's Tower, is reportedly home to a frightening apparition. Located on the ground floor of the tower is the Coventry Tourist Information Centre. Staff there report the cellar underneath is haunted. They've reported an 'apparition' and that they felt they were 'intruding, disturbing something'. A Canadian journalist who visited said that he was sure he had seen 'the face of a woman' peering over his right shoulder. Maybe if you go looking, you'll find the tower's resident ghost as well.
Coventry University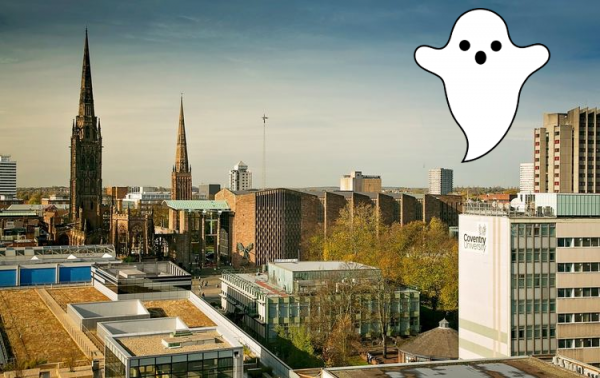 The University has its own ghost-hunting reputation thanks largely to a former lecturer named Vic Tandy.  Tandy worked in information sciences, but specialised in the relationship between infrasound and ghostly apparitions. He conducted research and experiments around Coventry and at famous landmarks such as Warwick Castle and London's Royal Festival Hall. His inspiration to study ghostly encounters came when he had his own: he was working alone in a research laboratory when he realised he was sweating but cold and felt inexplicably overwhelmed with sadness. Then he felt there was suddenly someone in the room and saw a human figure in his peripheral vision. When he turned, it disappeared. He began to experiment and eventually concluded that infrasound at or around a frequency of 19Hz causes a range of physiological effects including emotional distress and shivering.
So this Halloween, will you dare to explore the sights of haunted Coventry?  What spirits and spectres will you find?
Comments
comments