When the year began, we looked forward in awe at the array of blockbusters and super looking films that lay ahead. While some didn't live up to expectations (I'm looking at you Batman vs Superman), there have still been some that have captivated audiences worldwide. UnCOVered's resident film-geek, JimE, takes a look through his top 7 films of 2016.
(In no particular order – may contain minor spoilers)
Deadpool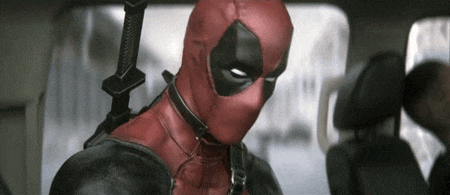 Going in to see this, I expected it to be funny… I didn't expect it to be this funny. As the comics did, Deadpool messes with the now established conventions of comic book movies by breaking the fourth wall (talking directly to the audience) and references the casting choices in other movies. Ryan Reynolds has certainly found his ideal role as he is perfect in this and you can tell he's the main driving force behind it. While there's a change of director for the upcoming sequel, I'm looking forward to seeing what they have in store next.
Star Trek Beyond
This film, and new-to-the-franchise director Justin Lin, had a lot of work to do! It's released in Star Trek's 50th anniversary year, it needed to shake off the criticism of it's predecessor Into Darkness, had to hit the nostalgia points, appeal to a wide audience as well as the die-hard fans and to make this trickier, the film also be a fitting a tribute to the late Leonard Nimoy (the original Spock) and Anton Yelchin (the new Checkov who tragically passed away just before the film came out). I'm delighted to say, it succeeded on all fronts.  Beyond rocks along with humour, action and a sprinkle of nostalgia. The 'sabotage' scene (those who have seen it know which one I'm talking about) is one of the best scenes of the year. Set phasers to fun!
Captain America: Civil War
What a ride this was. This film alone justifies watching the other 14 Marvel films that have come before. Seeing these characters face off is as emotional as it is a stunning visual. Why can't they all just get a long?! Directed by the Russo Brothers (who directed The Winter Soldier and are also in charge of the upcoming Avengers: Infinity War films), this movie is as funny as it is heartbreaking. I'm also going to go as far to say as this is the best Iron Man/Tony Stark performance we've seen from Robert Downey Jr, and it's not like people thought he was rubbish before. Great stuff.
Arrival
I won't give away much as it's not been out long, but the movie dabbles with absurdity (as you'd expect from a film on this subject), but a stunning star performance from Amy Adams, who must get an Oscar nomination for this, convinces you that something that could be silly is actually fascinating and rather scary. The director Denis Villeneuve is one of my favourites at the moment and I'm looking forward to his next film already, the sequel to the cult classic Blade Runner.
Doctor Strange
Another superhero movie I hear you say?! Yes. But this one is different. Not only do we have The Cumberbatch in the lead role, but rather than laser-firing suits, super-soldiers or web-slingers, Doctor Strange dabbles with magic. I was worried for this one. I was scared Marvel had gone too far in trying to introduce magic and this would be Harry Potter with a cape. It's not. It's mind-boggling and incredible visuals make for compelling viewing and Doctor Strange's journey from arrogant genius to heroic sorcerer is a lot of fun. The cast shows how big Marvel have now got in Hollywood. Tilda Swinton, Mads Mikkelsen, Chiwetel Ejiofor and Rachel McAdams star alongside Cumberbatch. This film won't make you question the meaning of corporeal existence but it's a fun ride.
Rogue One: A Star Wars Story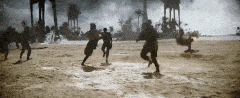 Oh no. Not another prequel! This film fills a gap in the story between the last prequel film (Revenge of the Sith) and the original film (A New Hope). Felicity Jones stars as Jin Erso who is tasked with retrieving the plans to that pesky Death Star (remember, the one that wasn't a moon in A New Hope?). While anyone who has seen the original Star Wars film (who hasn't?) knows the outcome of this mission, the journey is no less enthralling for it. I won't say much more as it's only been out for about a week and many haven't seen it yet. In December 2017, the much anticipated Episode VIII of the saga hit screens. May the force be with you.
Notable mentions:
Jason Bourne: For being another Bourne film.
Batman vs Superman: For making everything else look much better
The Revenant: For finally getting Leo his Oscar statue
Sully and Inferno: for Tom Hanks
Sausage Party: for being utterly bonkers.
Have I missed any? Do you think Suicide Squad is misunderstood, Independence Day: Resurgence deserves more acclaim or maybe the omission of Bridget Jones' Baby just riles you up…Let us know your opinion by commenting below or on social media. Also, keep an eye out for 'What to see in 2017' post in the New Year.
Comments
comments