It's that time of year again… No we're not talking about Pancake Day or Varsity (just yet!) but the day of loooooove, Valentine's Day.
You might have noticed all the bright red love hearts, stuffed animals and general lovey-dovey cheesiness starting to take over your favourite shops and food outlets. So, it's sometimes easy to get carried away spoiling the loved one in your life but what do you do when you're on a student budget?!
Step away from the really expensive red roses and follow our top tips for making the day memorable, whether it's for your significant other, your galentine or your bromance – without breaking your bank account!
Thanks for the memories
One of the main reasons you'll be wanting to spoil your special someone is because you've shared some great memories together. To celebrate of them, you can create a scrapbook with all your favourite photos, train tickets, attraction leaflets, gig wristbands – you can include anything and everything!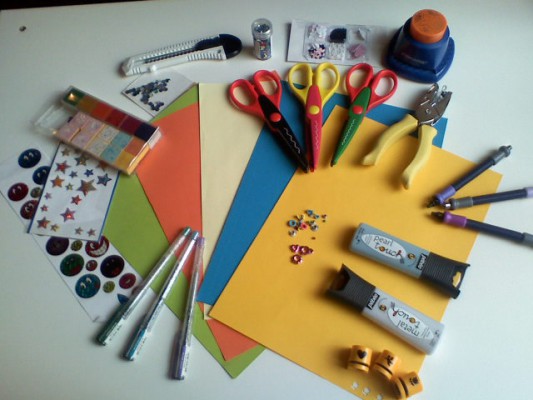 All you'll need is some colourful card and a hole punch, then some ribbon to tie your pages together. Then it's time to get cutting and sticking If you want to print out some photos, have a look online as they usually do some great bundle deals this time of year.
Time to start cooking
Did you know that staying in to cook is the new dining out? Save your pennies by getting busy in the kitchen, whether that's cooking their favourite dinner and maybe even laying the table with napkins! Or you could bake a V-day treat, who doesn't love a cupcake? Raspberry and chocolate are our personal faves!
As food is the way to the heart, you could always centre a present around it too and make a hamper packed with goodies. Check out shops like Wilkos and Poundland for deals on sweet treats!
Make your own card
Now we're not expecting you to be the next Banksy but there are ways to get creative! You could try out some of these ideas:
Cut out snippets from magazines and print out online patterns to spell out a message. You could even create bunting for the front of your card!
Print out an adult colouring book stencil and transform it into a card.
Use your own images to create a collage that'll you'll never forget.
Go freehand – it's the thought that counts!
Movie night at home
Is there a film you watched on one of your first dates? Or a soundtrack that means something to you both? Put your feet up, get the popcorn out and have a movie marathon in your own home!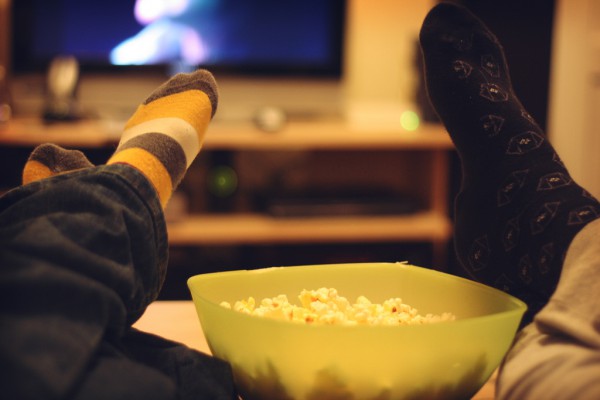 And you can have a refreshment or bathroom break without worrying that you're missing something – the magic of the pause button!
Treat for two
This is a bit of a curveball suggestion but don't spend any money on each other this Valentine's… Save it to go towards something you both really want to do, maybe a nice meal or an activity that you're both interested in!
Have a nice day enjoying each other's company and then you'll still have something to look forward to. It's like you're creating your own Valentine's!
Give your time
Without sounding too cheesy but the best gift is to do something for someone else! Is there a TV show they've been wanting to watch? Offer to have a TV marathon! Do they want to spend all day tidying the house? Put on your marigolds and get scrubbing! Do they always make the tea? Boil the kettle and make them a brew! It's simple but it goes a long way!
We hope we've given you a few ideas to survive Valentine's on a student budget! Let us know what you're up to for the big day around Coventry via our social media channels.
Comments
comments