Kamila Kuc is the new course director for BA Media Production. We caught up with her to find out more about her professional practice and the elements of her work that she'll be incorporating into the course.
Feature image photograph by: Chale Nafus
Q: I see you are the 2016 Artist in Residence at Basement Films, could you tell us a bit about what that involves?
A: Basement Films is an artist collective based in Albuquerque, New Mexico. It's a non-profit art organisation that holds an archive of 16mm educational films. They are linked to the Experiments in Cinema film festival and the University of New Mexico. Their work is very much based around the community-oriented projects (empowering the disadvantaged through teaching them how to use technology). Basement Films artists include painters, filmmakers, installation makers and most of their work is of experimental and political nature.
My work too is subtly political, I don't bang people in the head with it in a way that Michael Moore, as entertaining as he is, does. I prefer to let the viewer come to their own conclusions. I give them the information and let them do the thinking. This way the work lives in their mind for longer.
Q: Have you been involved in any other interesting projects recently?
A: My latest film that I created for my Residency at Basement Films is called I Think You Should Come to America, which is ever so slightly ironic in the current political climate. It deals with the social construction of Native American people and how people during Communist times in my native Poland were fascinated with their culture. It is rooted in my activist work and is based on letters I exchanged with Native American prisoners in the late 1990s. It's an exploration of the inaccuracies of cultural representation.
Currently I'm working on a film about fictional, imaginary locations. I have a collection of 35mm slides of real locations and am making up the stories and names behind them. I am interested in the cultural constructs of memory and how contemporary visual culture influences our perception and imagination of previously unvisited locations. Another project is a research for a new book (my latest book just came out and is already in the Coventry University library, and the students will be using it for their course in the coming semester) about the use of found footage and Open Access material in contemporary experimental film and media platforms. It springs from a project that I worked on last year as a post-doctoral researcher at Goldsmiths, University of London. The project is called "Photomediations: An Open Book" and it is an online remix exercise, which we tested with students from Coventry University. One of our students has won a prize in the main remix competition.
Q: What aspects of your professional practice do you bring to your teaching?
A: Aside from making films and writing about them, i.e. encouraging the students to think critically about the uses and making of media, I regularly curate film programmes for international festivals and venues. My latest programme is called "Disasters of Peace" and it explores failed political systems and includes films from Syria, China, USA, UK and Greece. The screening will take place at Experiments in Cinema festival in New Mexico in April and four of our students will have the chance to volunteer at this year's festival. There will be a competition for them to take part in. An exciting and motivating task for them.
Overall, I take part in a lot of international projects, including my recent Artist Residency in Morocco. I'm going out there in February to discuss a potential partnership that will allow me to bring groups of students there regularly to work with local communities in Sefrou, in collaboration with a local non-profit cultural organisation, Culture Vultures.
All second year students do a Professional Experience module (201MC). The module lasts one year and involves the students curating Masterclasses with invited speakers, curating group exhibitions of their own work and arranging their own placements. The aim of the module is to empower to students to take their own initiative in designing their experience as future media makers. This module forms a crucial transition from being a student to being a professional. The module teaches them that their work is primarily their responsibility.
Q: And what are you going to be working on next?
A: I have a lot of festivals coming up as my last film, Batum, is being screened globally at the moment. The next one is in Scotland and includes a screening and audience discussion.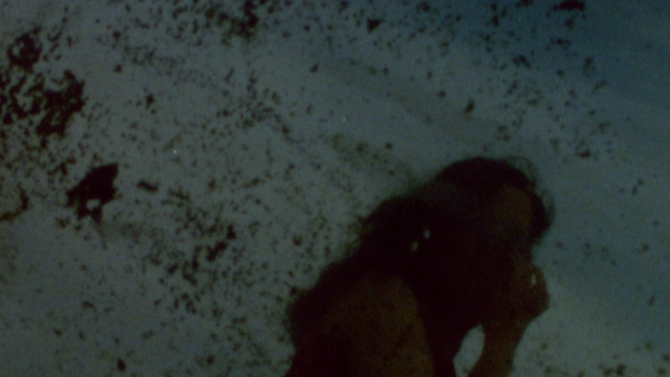 After I finish my Morocco Residency film, I hope I will be able to get on with the next one, as well begin writing the new book! Our Media Production team is currently busy with writing up a new, fresher version of the current course, with particular emphasis on student engagement and critical thinking, which we, as active practitioners, believe is especially important in today's political climate. We want our students to be aware and forward looking.
Comments
comments