It's official, Spring is here! So with the sunshine finally showing its face, and longer days on the horizon, student blogger Josh is here with a spring fun check-list for you, to make sure you get the most out of Coventry in the sun!
I'm a big fan of the sunshine, and whilst we all know England might not be top of the list when it comes to catching those summer rays, there's plenty of reasons to get outside, even if we can't promise you can totally shed your winter coat yet.
#1. A Picnic in the Park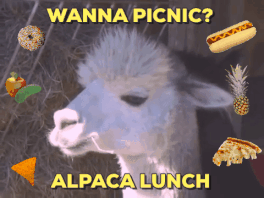 Depending on how long you've lived in Coventry, and how familiar you've got with your surroundings, you might be forgiven for not knowing that actually, despite being a city, there are plenty of green grassy areas in Coventry that are perfect for a picnic. Gosford Green and War Memorial Park are our top picks, depending on which side of the city you live.
#2. Explore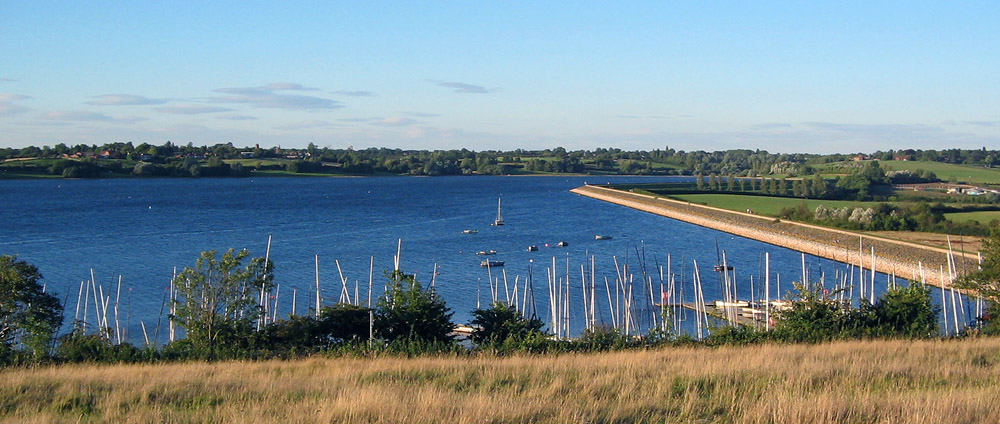 So if you'd not managed to find the parks in Coventry yet, the chances are you won't have explored our next options. I've been in Coventry for 6 years now, but I'm still constantly impressed by discovering places I never knew existed. If you've got access to a car, take a drive out to Draycote Water. The reservoir is about a 20 minute drive from the city centre, and it's really quite beautiful. Plus, you can explore it on land, or water. There's a 5 mile tarmac path all the way around the perimeter of the reservoir, perfect for cycling, running or walking. If you're feeling more adventurous why not try sailing or windsurfing? Both can be booked through the Draycote Water sailing club.
#3. Run!
I might be biased here, because I love to run whatever the weather! But nothing beats a morning run in Spring. The breeze is refreshing, but it's finally warm enough to leave the thermal base layers at home. And if you're looking to try running, what better time to start than now? There're finally more hours of daylight, which can only mean one thing in my mind – more miles to cover! You could even combine this with numbers 1 and/or 2 on our checklist and discover somewhere new while you're at it!
#4. Take a woodland walk!
Coventry is full of woodland! It's probably my favourite thing about the city. The fact is, it's a city, so everything you could need is in easy walking distance, but at the same time, you really don't have to go far to find the countryside and some of that great outdoors! If you haven't found any of these hidden gems yet, here are some of my favourites to get you started: Brandon Wood, Claybrookes Marsh, and Stonebridge Meadows. They're all in easy distance of the city centre and have good public transport links, so get your walking boots on and enjoy!
#5. Eat outside!
Whether you're lucky enough to have a garden, or just stopping at a cafe in the city centre, make the most of the spring months by enjoying your coffee, lunch or dinner outside! There's something that's just 'nice' in a way you can't quite describe about eating or drinking in the sun, especially with a light spring breeze keeping you at just the right temperature. Make the most of the opportunity while it lasts!
#6. Revise in the garden!
What better way to get all that exam revision out of the way than in the spring sunshine? Set-up camp on a picnic blanket, or at a garden table if you're lucky enough to have one, grab your iPod and relax in the garden to some music whilst you prepare for your exams. It makes a usually daunting prospect far more appealing in my books.
#7. Visit the beach!
Did someone say road trip?! Unfortunately Coventry doesn't have a beach, but we can't have everything, that just wouldn't be fair on everywhere else would it?! Fortunately though, we have been gifted with brilliant road and public transport links to make up for it. And thanks to them, you can be beside the seaside in 2 hours tops! Weston-super-Mare is around 120 miles from Coventry, and with Skegness and Wales also well connected to our city, there's plenty of choice if you fancy a spring day trip to the sea!
#8. Re-live your childhood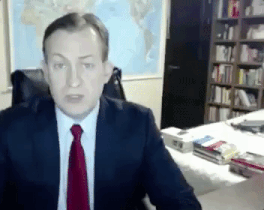 Here're a couple of nostalgic options for you: make a daisy chain, fly a kite, ride a bike, create some artwork with chalk! Whatever you do, just do it outside. Are you sensing a recurring theme here?! Enjoy the British weather while it lasts is the moral of this story! Top up on your vitamin D and have some fun whilst you're at it.
Comments
comments