Today, the healthy lifestyle and 'wellness' industry is big business. So if you're interested in this popular modern industry, the best thing you can do is get trained up!
Sugar tax and obesity are hot topics in the news. Athletes have been quick to thank their nutritionists for their success, and 'Clean Eating' has taken the internet by storm (and caused quite a bit of controversy!); so it's not surprising there are more people than ever claiming to have expert knowledge in the field of nutrition. A little research is all it takes to realise how many people there are making vast sums of money from nutritional health books, blogs, vlogs etc. But what is perhaps startling, is how few of these people have degrees, or traditional nutritional qualifications.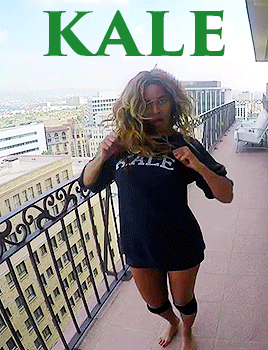 There's more to a healthy diet than kale and avocado. And the fact is, not everyone benefits from dropping wheat, no matter how many on-trend books tell you you should.
Get educated
If you really want to get to grips with your body and be able to offer people advice with a clean conscience, Coventry's Nutrition and Health BSc (Hons) course is here to nourish your mind and body with information.
We happen to be 7th in the UK for our range of Food Science subjects*, so you know we know our cabbages from our lettuce. On the Nutrition and Health course, you'll be guided through your three years of study, and encouraged to apply for work experience. The course includes a work placement, which you can take over a year, or just 20 days.
You'll learn about:
The scientific basis of nutrition
Human physiology and biochemistry
The role of nutrition in the prevention of disease
Public health nutrition and health promotion
Dietary requirements
Psychosocial factors affecting food choice and the science of behaviour change
Food science and product design
Methods of assessing dietary intake and measuring body composition
Microbiology, food safety and regulation
Food production and sustainability
And at the end of gathering this fresh, juicy wealth of information, you have the opportunity to register as an Associate Nutritionist (ANutr).
It might shock you how many of the people writing healthy lifestyle cook books, have minimal nutritional training, and the same goes when it comes to cookery and food production.
But Coventry's course will equip you with practical cookery skills. You are taught in a purpose-built kitchen, about the importance of ingredients and the properties they encompass.
What can you do with your degree?
The need for nutritionists is growing. Diet-related health conditions (obesity, heart disease, type 2 diabetes etc.) are rising, and we need qualified graduates to advise people how best to look after themselves and their bodies.
You could advise food manufacturers on their products and packaging. Or policy-makers and regulatory bodies, who need to know about the nutrition of specific groups of people.
The course is also a gateway to further study at postgraduate level (masters or PhD).
So if you want to help other people be as healthy as you are, and learn the science behind food and 'wellness', we can't recommend a university education enough as a route to success.
*Complete University Guide 2018
Comments
comments