Everyone talks about how the final year of uni is the toughest with projects, piles of written work to do, lots of exams to think about and that oh so scary dissertation! But it doesn't have to be. Here's how you can avoid the stress!
Pressure
Much like your second year, your third will once again see your workload mount up. Increasingly important deadlines fall closer together and the pressure of success feels heavier than ever. By this point, you'll need your time management skills to be at their best. It's also worth knowing methods that will help you unwind after a stressful few days or even weeks. Perhaps it's watching a movie in a quiet room, going for a social drink or two, settling in for a nap or smashing out a workout that'll help you get to the end. If you're still struggling, there's lots of student support available.
Find out what to expect!
Usually the fear you have is of the unknown, if you find out what you can expect to be doing this year then you can start prepping for your future exams and coursework. You can even ask your Tutor to give you some reading material to keep you ahead of the game.
Ensure you're mentally and physically prepared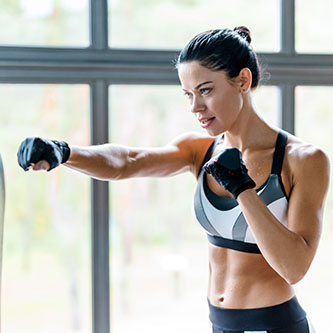 Exam and dissertation time is not the best time to party like you did in your first year and don't think energy drinks or coffee are the solution! Eat healthy, sleep on time, exercise and focus. You've got all the time in the world to get the partying out of your system after exams and coursework are out the way! For now you need to concentrate even if you don't feel like it.
Dissertation
One thing that is pretty much guaranteed at the end of the year is slogging your way through a dissertation. And actually, it's not as bad as you might think. The most important thing is to start working on it early, have frequent meetings with your tutor and don't panic about the size of it. Once you break it down into smaller sections, you'll realise it's not so tough. Please note: this is one assignment you can't leave to the last minute because lots of research is necessary! If you're really struggling, talk to your Lecturer or Personal Tutor.
Fear of the future
It's not uncommon for you to start worrying about what's next for you after your third year. Getting a job or internship can be tough because of the competition. Stressing isn't going to help matters, you need to make yourself stand out from the others. Start researching into the jobs you'd like to do and ways to get into them. Volunteer in your field of choice.
Goodbye my friend!
After three years of trials, tribulations, laughter, sadness and good times in-between, saying goodbye will come around sooner than you think and it won't be easy. The best way to look at this difficult situation is that if the relationships you've made are worth preserving, then you'll do it. You might not see each other every day, but when you do meet up it's so much more special. These people watched you grow from a nervous fresher to a confident, successful graduate, and supported you along the way – if they're worth keeping in touch with, then you will.
Think positive
Every student's uni experience is different and we all have varied ideas of the careers we'd like to go into. You might be the most organised person around, but nobody knows what's going to happen in the future, and this is the most exciting part of all! So don't worry, all you can do is study hard and do some work experience while you're at it! The rest will fall into place – just stay positive.
Comments
comments