Discover how you can budget and save money while studying to help your student loan last longer.
When you get accepted to uni there's lots to think about, where you're going to live, will you be needing extra books and stationary, where your local supermarket is… but sorting your student budget out should be one of your main priorities.
1. Work out your income and essential outgoings
This is really important to help you budget. Add up what you have coming in whether that's your loan, bursary, scholarship or income from work. Then minus your essential outgoings, so things like rent, bills, weekly food shopping and household items such as toilet paper and kitchen paper (try supermarket own products which will save you money).
2. Explore funding options
You may be entitled to a bursary or scholarships – explore all options.
3. Be smart when you shop
Whatever it is you need to purchase, shop smartly by checking out what discounts are available online – you may be able to use your student discount for places like Superdrug and Asos etc. TopCashback is an excellent site and downloadable app that gives you money back when you shop online through their website as you normally would.
4. Be savvy with your savings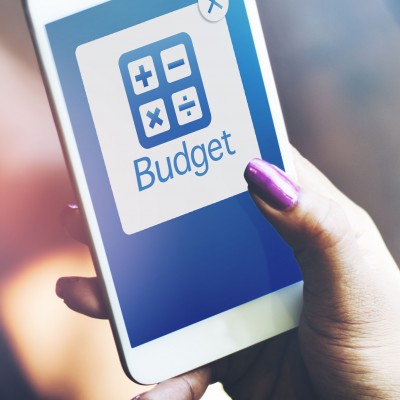 Is there something in particular that you need to save for? Maybe a TV, car or holiday? Money Saving Advice's calculator will help you to work out how long it'll take for you to achieve your goal.
5. When joining clubs/societies/gyms keep an eye on membership costs and fees
Initially joining fees tend to be quite low in cost but monthly fees can go up costing you loads of money after the first couple of months – check your contract properly.
6. Make meals with friends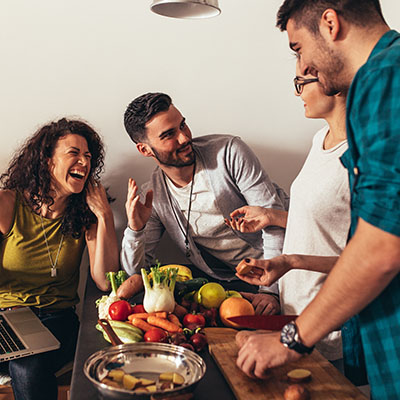 Making meals with friends in bulk can save you money rather than splashing your cash on expensive take-outs!
7. Ensure you have the best current account
In case you go over your limit, have an interest-free overdraft account in place – but don't abuse it! Lots of students end up getting into debt when they start using all of their overdraft on unnecessary things. Although this can be tempting especially for you shopping lovers, it's not always the right choice! Or, if you tend to travel quite often, some accounts give out free railcards – work out what the better option for you is.
Get off to a Flying Start
The great thing about studying at Coventry University is that we offer Flying Start which is our promise to make it clear what is included in the fees you pay so there are no nasty surprises along the way. This includes field trips, key materials and more for undergraduates.
If you want to know more about funding, then visit our Finance page where you'll be able to work out if there is funding support available to you.
Comments
comments