Have you ever wondered whether Easter is celebrated the same way across the world?
With so many different countries, each with different traditions, values and religious beliefs, it's not surprising that Easter is recognised in different ways. From chocolate eggs to mystery novels, each culture has its specific way of showing divine appreciation and sharing happiness with others.
1. Easter egg hunts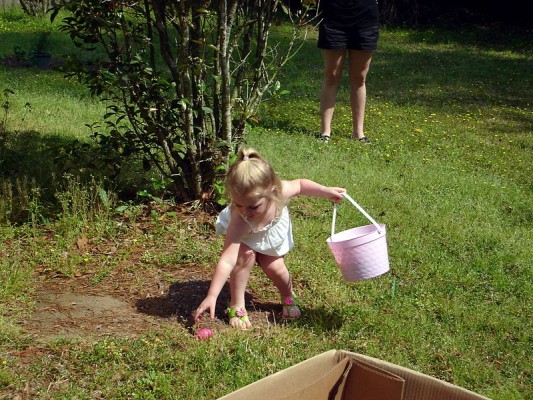 Very popular in the UK, Germany, USA and Canada, Easter egg hunts are a fun way to spend time with family and friends. There are a few variations on how to hold an Easter egg hunt, so this is just the way my Grandma does it:
On Saturday night the Easter bunny *cough*Grandma*cough* will secretly hide mini chocolate eggs in the garden (Or inside the house if the weather is being British) creating a trial to one big egg. Then on Easter Sunday, us children (I know I'm 28, shush) have to follow the trail, collecting eggs on the way – in a cute flowery basket obvz –  to see where the 'bunnies' have been!
2. Easter bonnet parade
An Australian, UK and USA tradition where children go around school and the streets wearing hats that they've decorated with bunny ears, eggs and flowery designs – the perfect way of announcing to the world that spring is here!
3. Rolling eggs competition
In many countries, children participate in 'Egg Rolling' contests. Even the White house take part, rolling eggs across their pristine lawn since 1814!
4. Culinary treats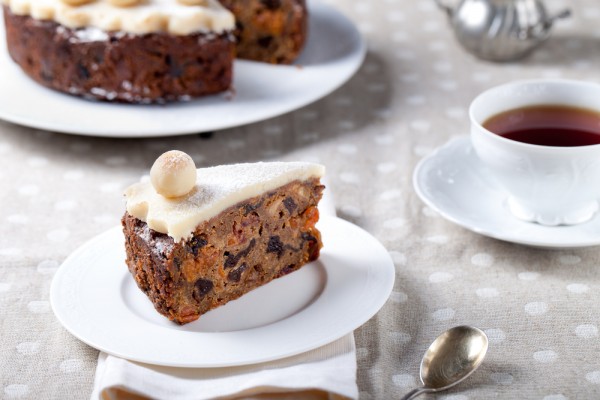 Sweets, chocolate and pastries are common in almost every country, but in Ireland and the UK the simnel cake is traditionally baked for Easter. This delicious fruit cake has been around since the Middle Ages, it traditionally has 11 marzipan balls on top representing the 12 apostles, minus Judas. On a more extravagant note (coming from someone with limited cooking abilities) a lamb-shaped Easter cake is popular in France, Germany, Spain and Italy!
5. Piñatas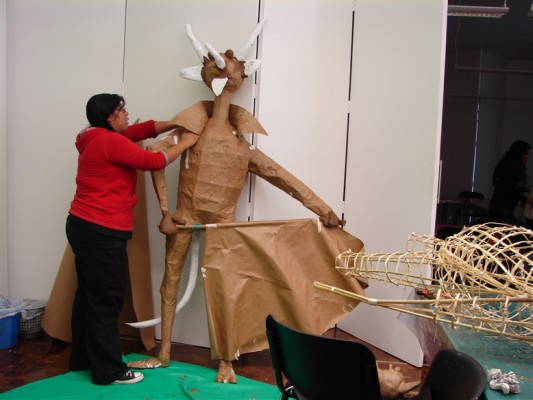 Have you ever associated Easter with physical aggression? Well, In Brazil it is common for people to make Papier-mâché models representing Judas, then hang them on the streets and treat them as piñatas! This tradition is called 'beating up Judas' and acts as a remembrance of his betrayal. On a happier note, in smaller cities and villages, carnivals are popular on Easter. In case you didn't know, the Annual Carnival from Rio de Janeiro marks the start of lent, taking place 40 days before Easter.
6. Easter Bells.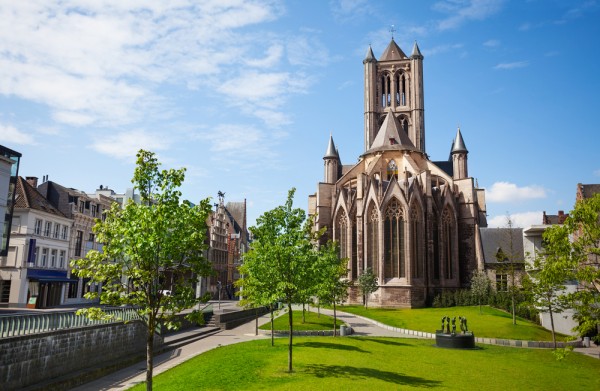 If in the UK the Easter bunny receives credit for all the chocolate and sweets, in Belgium the Easter Bells are a kid's best friend on Easter Day! Church bells are silent for two days before Easter, as a sign of mourning for the death of Jesus. Once they ring again, Easter has begun!
7. Hot cross buns
..that are cold, not bun shaped and don't have a cross on!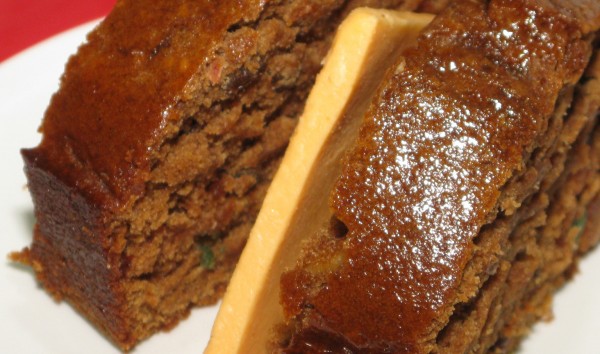 Have you ever thought of bringing goodies into work for Easter? In Jamaica, it is common practice for employees to make gifts constituting of sliced spiced raisins loaf (which they confusingly call a bun) and a slice of cheese. Believe it or not – eggs and Easter bunny activities are not that popular over there!
8. Murder mystery stories
Not something we'd expect to be popular on Easter, but in Norway, this represents a loved tradition called 'Easter-Crime' or 'Paaskekrim'! With major TV channels running detective shows and movies and most mystery books being launched on Easter, short mystery stories are printed even on milk cartons – proof of how popular this contemporary tradition is!
9. Bonfires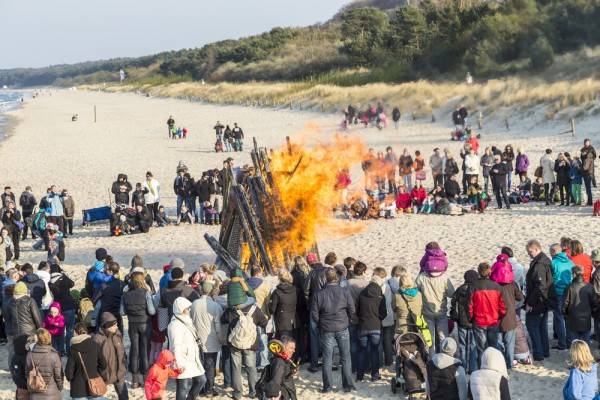 Lighting the biggest fire is extremely competitive, particularly in Cyprus, where people start (controlled!) fires in school gardens and city centres as a way to celebrate spring's victory in the fight against winter. The fire is said to represent the Spring chasing the darkness of Winter away. For locals it is also a reason to get together, chat, dance and enjoy the heat of the flames. In Germany, the Easter bonfire is considered the first barbeque party of the year!
10. Egg Tapping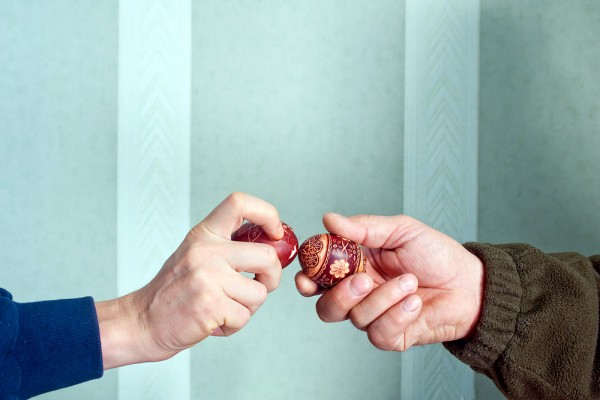 In a game similar to British 'Conkers',  people in Bulgaria and Romania select a hard-boiled egg and make it fight against another person's egg, without breaking their own. The owner of the champion egg has to have it for breakfast the next day to prove it is a real egg! Kids and adults play against each other during the Easter holiday, and in many countries it has become an official competition – bringing a more competitive side to innocent looking Easter eggs.
11.  Dressing up as witches, going door-to-door and trading willow branches with sweets.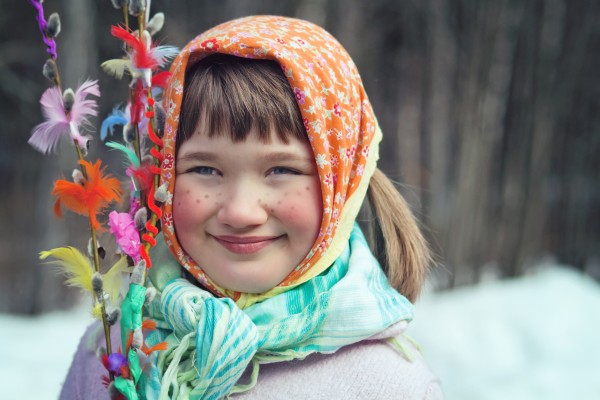 Does this sound similar to the famous Halloween custom of  trick or treat?  Well, in Finland, Sweden and Denmark this is an Easter tradition for all children. It originates from the  old Orthodox custom of blessing the house with willow branches.
12. Introducing the chocolate Bilby: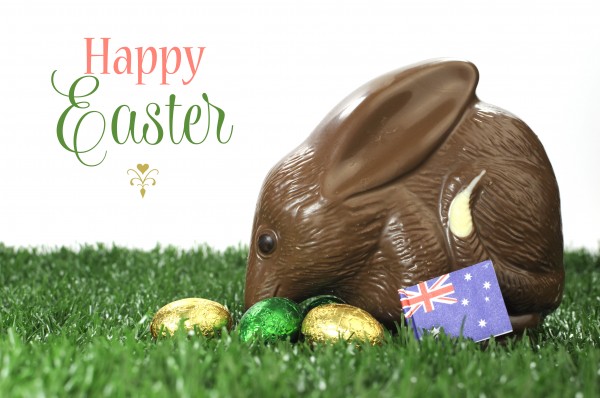 In Australia the bunny rabbit is considered a pest, so people are encouraged to give Easter bilbies as gifts instead. They look like rather large, pointy-nosed mice!
So there you have it: 12 different ways that Easter is celebrated in the world. Let me know how you plan to celebrate Easter – I'd love to add to this list!
Happy Easter!
Adapted from a guest post by student blogger, Roxana.
Comments
comments