With the start of #CovGraduation a mere weekend away, the excitement and anticipation of students having their big Day will be BUBBLING away nicely…
It's a day you've been working towards for the past 3, 4 or even 5 years. Family, friends, course mates and tutors, will gather to celebrate the incredible achievement that is receiving your degree. Alumni from years gone by will speak of how graduation day is the standout moment from their time at University.
And now this is your time to have that moment.
This is when it will all become worth it.
This is when you can finally turn round and say "I did it".
This is when you pray you don't fall flat on your face!
Yes, graduation may well be the best day of your student life, but the fear is real that it could also be the day you have THAT embarrassing moment – which will live on in the memory far longer than your grad-cap throwing picture! The internet is full of videos, GIF's, memes and pics showcasing the best (worst) graduation fails from ceremonies gone by. So, after much 'research', here's a selection of our favourites, along with little bits of advice so you don't end up like these lot!
Don't over-do your big moment on stage, it will most likely backfire…
Suitable surfaces are highly recommended for action shot pictures…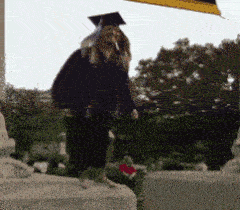 Be careful when walking on stage…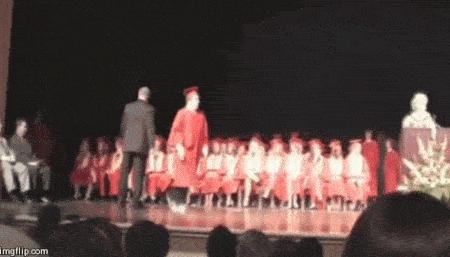 Ensure embarrassing parents are warned of their actions before the big day…
Best friend doesn't necessarily mean best lifter…
Hey, it's happened every week so far in your life, so why stop at your ceremony…

Take care of your cap & gown, they're expensive don't you know…
If you end up having to make a speech, please don't pun your way through…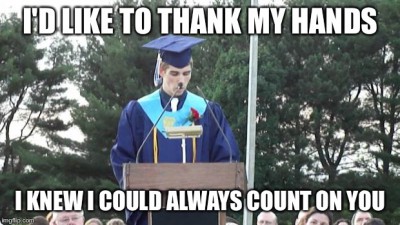 And a famous one to finish! If you're going to fall, styling it out may make things worse…
See, it's funny when it's not you! All jokes aside, we hope everyone graduating next week has an amazing day – and as long as you stick to our words of wisdom, there's no chance of you joining the 'fails' club!
If you have any amusing graduation stories or memories, then feel free to share them with us in the comments or via our social media channels #CovGraduation #IAmCoventry
Comments
comments