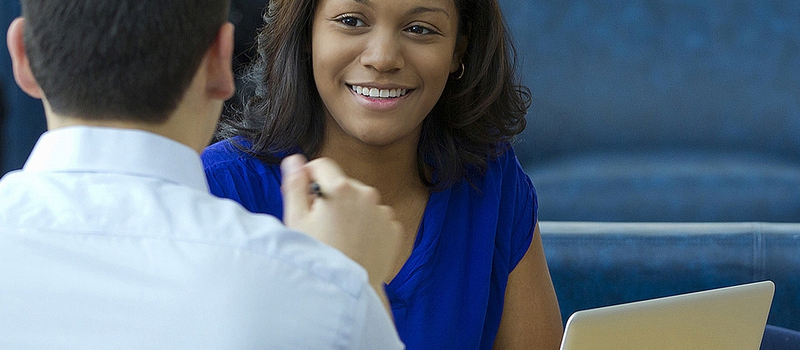 Degree Apprenticeship: The journey so far…
I was reaching the end of a busy Monday at work. I'd begun the usual 5 minute preparation to head home, jacket was on… coffee cup was washed… "May as well shut down now"… At 16.57 I was notified of an email from my manager marked 'urgent'. I read the subject quickly…"Coventry University Degree Apprenticeships". I was intrigued… what could this possibly be about?
I was being asked whether I would be interested in undertaking the University's new degree apprenticeship programme in Chartered Management and Leadership. I 'simply' had to let my manager know by close of business the following day.
Management? Leadership? A Degree? I couldn't possibly do it. Could I? How could I make a decision like this so quickly?
So I did what anyone else would do… I flagged the email to re-read in the morning and headed home.
Most of that evening was spent researching Degree Apprenticeships and my intrigue soon turned to excitement. What an opportunity for someone like me. The University I dropped out of at 18 years old and now found myself working for was offering me a chance to gain a work -based degree. It was too good to turn down.
Fast forward to six months later and I found myself in an induction workshop with 10 other people. I was nervous and had a lingering sense of doubt as to whether I could actually do this. Could I fit time to study into my life? How was I going to get my head around academic writing? What if the other members of the cohort were way more experienced and I fell behind?
I left that session full of confidence!
I discovered that everyone else was in the same boat as me. Everyone was nervous. Everyone had doubts about time and academic writing. Everyone had similar experience and worked in comparable roles. And the best thing was, the group dynamic just clicked immediately. You could sense from the very start that support was going to be there, both from fellow members of the group and the tutor.
The workshops were engaging and sessions were just flying by. It was soon time to write our first assignment.
Cue that doubting feeling all over again!
There was no need. The support and motivation the group and tutor gave to everyone was incredible. It was by no means easy; there were hours and hours of studying and writing, re-writing, editing and attempting to understand Harvard Referencing. But I got there. There was no better feeling than finally submitting a piece of work I was proud of.
No, wait! There was… the best feeling of all was finding out I had passed! And so had everybody else. We'd done it!
There is still a very long way to go, but I am truly relishing the prospect of what's to come. Anyone who has this opportunity is immensely lucky. It is perfectly natural to doubt yourself, but if I can do it – so can you!
Kirsten Kalms works for Coventry University and is undertaking the Chartered Manager Degree Apprenticeship offered by the university to its employees. The apprenticeship lasts for four years. On successful completion, Kirsten will receive an Honours degree in Leadership and Management, as well as Chartered Manager status awarded by the Chartered Management Institute.
Find out how Coventry University: The Apprenticeship University could help you – call 024 7765 4960 or email info@apprenticeship-university.co.uk
Comments
comments