Uni@Work Apprenticeship Levy update
Fewer than 3 Months to go… are you Levy Ready? The Apprenticeship Levy starts on 6 April 2017. Are you ready to take advantage of the opportunities it offers?
Find out by attending our event next Wednesday (25 January):
Why are we holding this event?
Because many of the organisations we speak to are unsure of what exactly the Apprenticeship Levy means for them. Those with a playbill of over 3m will be required to pay the Levy, but can recoup that money if they spend it on apprenticeships. However ALL organisations whether large, medium or small, can benefit from the Levy by receiving 90% towards funding apprenticeships – money which will be raised through the Levy.
At Uni@Work Ready.Levy.Grow event, a panel discussion between GE Aviation, a global employer which invests in Degree Apprenticeships, the Chartered Management Institute (CMI), Coventry University and Uni@Work will shed light on the options available to maximise value from the Levy and grow your own talent.
We will also hear from Dan and Harry, two Chartered Manager Degree Apprentices, about how they view their roles, what they get out of their apprenticeships and their ambitions for the future.
Dan says:
My name is Dan Taylor, I am 23 years old and I have been on the Higher Business Apprenticeship at GE Aviation in Cheltenham since September 2013. I joined GE a year after leaving school – when I heard of the opportunity to obtain a University degree and work experience at one of the biggest companies in the world, I had to go for it.

I have worked and studied here for over 3 years now, and I have thoroughly enjoyed fulfilling challenging roles alongside studying for a Foundation Degree in Leadership and Management. After gaining three years' experience in the company, I was accepted onto the BA Top-Up programme, which I have been undertaking since October 2016. I look forward to graduating in a year's time, and competing with the best to win a position at GE.
Harry is also a Degree Apprentice at GE Aviation in Cheltenham:
My career started during the later stages of Sixth Form College. I decided I wanted to seek alternative routes to university and with the help of a Careers Adviser found an advertisement for Apprenticeships at GE. I knew I had interest in Business and People Management through studying Business Studies at GCSE and later Economics and Psychology at A-Level.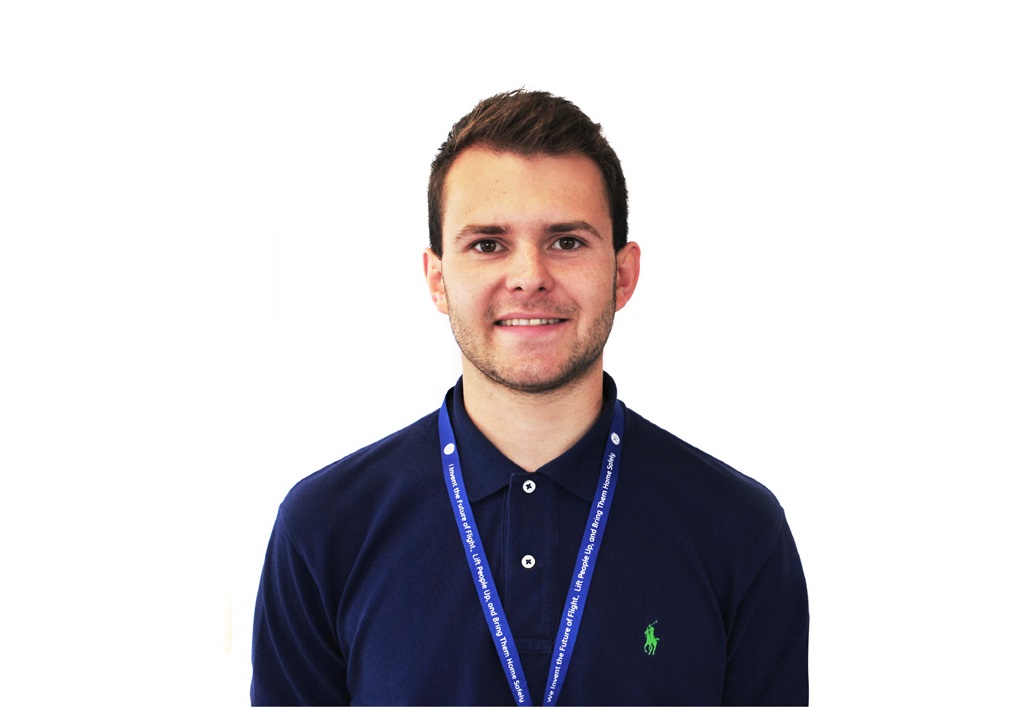 I left school in June 2013 and started the apprenticeship in September the same year. The foundation degree aligns with our secondments around the company in key Supply Chain roles such as Material Planning, Sourcing and Process Improvement roles. Modules covered during our University days can be easily applied to working examples and this really enables me to get a great understanding of Leadership in the Workplace. I have built on my knowledge of Human Psychology and this propelled me into a spot on the Top-Up degree offered by GE, my current challenge. I complete the Top-Up later this year and have high aspirations of growing my own personal brand as a full time GE employee.
Attendees will be able to experience active learning first hand and exercise their brains and hand-to-eye co-ordination with juggling and balloon modelling sessions. And there will be the opportunity to tour the cutting-edge Simulation Centre, where any environment or situation can be re-created for an enriched learning experience.
Venue: The Simulation Centre
Coventry University Techno Centre
Puma Way
Coventry
CV1 2TT
Date: Wednesday 25 January 2017
Time: 15.30 -18.00
Free parking – light refreshments served
In other apprenticeship news…
More standards approved
Apprenticeship Standards show what an apprentice will be doing and the skills required of them, by job role. Standards are developed by employer groups known as 'Trailblazers'. The list of standards has been further updated.
The list of occupations available has also been further updated.
Five new Standards have been approved:
Event Assistant
Associate Ambulance Practitioner
Tunnelling Operative
Hair Professional
Spectacle maker
List of Apprenticeship Standards in development
Comments
comments