What is the difference between a home and uni Christmas?
One of the perks of being living in student accommodation is that you get to celebrate most major holidays twice. You get one at uni with friends and another when you go back to family during the holidays or weekends
That means two Easters with double chocolate, two Halloweens (also with double chocolate) and, best of all, two Christmases. However, uni and home Christmas are very different. Don't give your flatmate socks as their main present and keep your nan away from the Cards Against Humanity NSFW expansion that smells like pre-drinks.
Food
The uni flat Christmas meal is an iconic part of the end-of-term experience. The people that can cook are begged for their skills and the rest wash up. You realise that you don't have an oven glove or enough chairs for everyone but you manage to pull off a full roast with some cheeky own brand crackers and bubbles.
However, just because you can adult now, doesn't mean your family will let you loose in the kitchen to cook dinner for twenty. That place is probably be out of bounds on the 25th. Nonetheless, you can enjoy putting your feet up and tucking in. Why not offer to make the Christmas Eve or Boxing Day meals when everyone is too frazzled from stress or presents to get something together?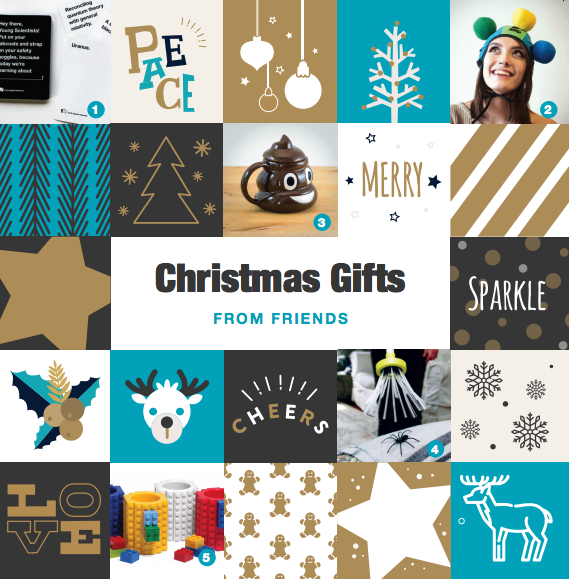 Presents
Uni friends are easy to buy for. Get them a gag gift that can be put to good use. A toilet shaped mug or tear off calendar of curses to help them vent there are just a few ideas. A low Secret Santa budget like £3 or £5 will take the pressure off. For a particularly cheap and easy idea for anyone, fill a mason jar with personalised things like photos, sweets and notes.
When you go home, just lie under the Christmas tree and remind your family that you are a gift. Guys can expect at least one Lynx set and everyone will get a webcam at some point to encourage you to call home more.
Entertainment
The uni Christmas night out is one of the best of the year. With assignments done, you can kick back in a bar with a Santa hat and see where the night takes you. Dig out the board games that have gathered dust and bake something to go with your Christmas dinner.
Nights out back home are an emotional reunion with school and college friends, as you come back wiser and weathered by uni. Entertainment on Christmas day is everywhere. Charades with elderly relatives, presents and a big film are essential.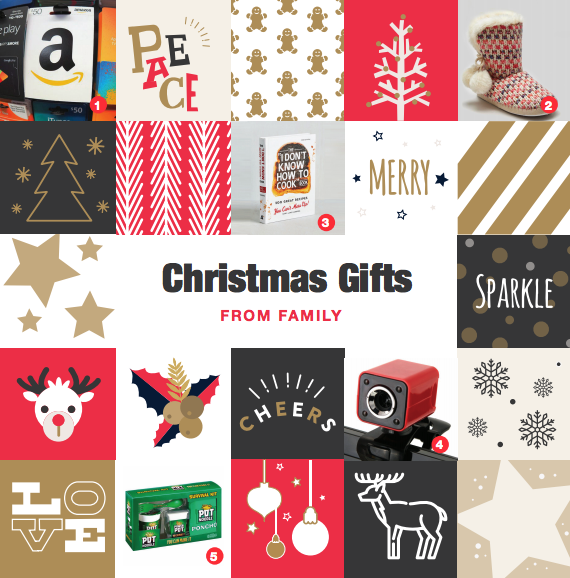 Decorations
Decorate your uni room but don't break your mini Christmas tree break under the weight of full sized baubles. You probably already have fairy lights above your bed so you are halfway there to feeling festive.
There are big differences in the decorations at home. Be prepared to endure the decorations you lovingly created in nursery and primary school to be brought out around the house. Tinsel was still cool when it was first bought in 1998 and didn't smell like a sweaty old box from the attic.
However, the important thing to remember is that the best part of having both a uni and home Christmas is that the best parts are the same. Two sets of presents, two Christmas dinners and double joy. Probably three advent calendars. Lastly, you get the chance to wrap up another great year at uni surrounded by new and old friends.

Christmas Cards
Want to put a smile on the face of your family when you get back? Why not send them a Christmas card. We know that reindeers and robins aren't the most exciting, which is why we have reinvented the Christmas card with three examples of common student problems. They are images so you can drop them into Whatsapp, Insta or Messenger with no postage or packaging. Get your digital cards below!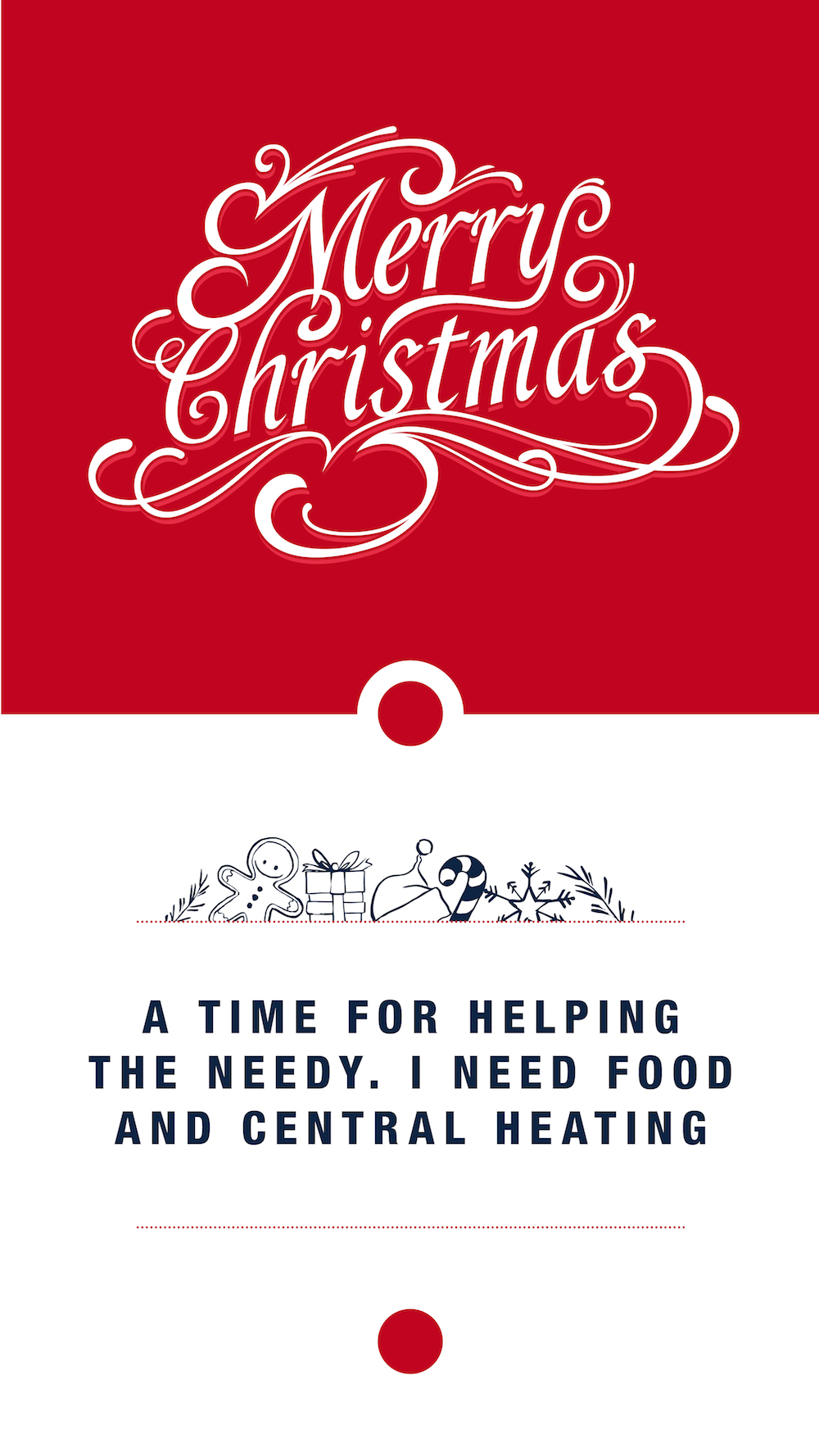 Comments
comments