Guest post by Chaman Shrestha, Centre for Business in Society
A two-week 2017 CARNiVAL Doctoral School was held at Baylor University (BU) in Waco, Texas and North Carolina State University (NCSU) in Raleigh, North Carolina from 23rd September through to 8th October 2017. In this CARNiVAL blog series we share some of the reminiscences from five of the Coventry University PhD students who attended.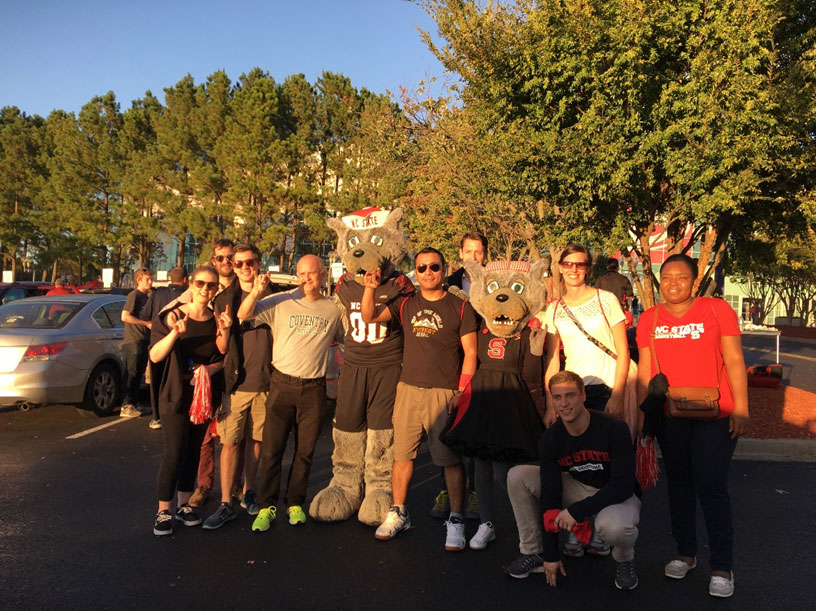 Personally, the CARNiVAL Doctoral School was an exceptional experience which will last forever. It was an outstanding opportunity for me to learn and develop several academic research capability and skill sets. Participating in the school provided me with the opportunity to present my current research among several academic, peers and colleagues from both Coventry University and Baylor University. The valuable feedback that I received from expert and professors regarding my research work and presentation will undoubtedly help me to enhance my research and take it to the next level. The seminars and teaching sessions on several aspects of research study, such as the theoretical underpinning of research, methods, survey design, and formulating contribution, etc. helped me to articulate my research more systematically. Also, several research and methods that I learned during school will help me think beyond the techniques I am using in my current project. Although my current research is based on the quantitative method, I intend to use/implement the other aspect of research method (qualitative, mixed etc.) in my future projects.
The writing seminars/sessions we attended during the school certainly helped me to improve my writing for my targeted journal. It is worth mentioning that the writing seminars, e.g. 'Writing introductions: Creating space for the research in sports, leisure, and business journals' was beneficial. Also, a session on writing up qualitative research was one of the greatest sessions which helped to improve my flow of writing by developing and supporting the arguments (e.g. use of power quotes and proof quotes).
The school was a fantastic platform to develop international networking with researchers and academics in my own field of research and beyond. The school not only provided a networking opportunity for the academic and doctoral researchers of Coventry University but also from Baylor University (Texas), NC State University (North Carolina), Clemson University (South Carolina), and Munich University of Technology (Germany). Discussion with peers and colleague from Coventry University and other participating universities not only made me aware of my fellow colleague's research interests/ working field but also helped me to understand different approaches to pursuing and managing PhD life. Being in the team, staying in close proximity to members, sharing research and working with each other etc. are other important things that I have experienced and intend to continue in future during my PhD and after as well. Also, the school helped to fulfil one of my goal for the year, that is to participate and present my work as much as possible and face challenging questions to prepare for my future VIVA.
Alongside the academic purpose of the school, we were fortunate to visit different places, museums, multi-purpose arena, and attended the US football game (once in a lifetime opportunity). Overall, the CARNiVAL Doctoral School trip was very productive and enjoyable too. The things we learned and experienced during the school will definitely help us in shaping our research and lives.
Other blogs in this series:
Modern Research Methods at the CARNiVAL Doctoral Training School
The CARNiVAL Doctoral School – An opportunity to work, learn and socialise
Writing support, Texan food and creepy-crawlies – my CARNiVAL doctoral training experience
Two weeks, two cities and two completely different experiences.
Comments
comments