2014 was the year we admitted the selfie is here to stay. And it's not just tourists on the bus anymore, celebrities got onboard in a major way in 2014, some with more success than others. Here's my round up of the infamous, the laughable, and the downright awkward selfies of 2014.

2014 was kicked off with this celebrity-packed selfie that momentarily shut down Twitter! During this year's Oscars, host Ellen DeGeneres attempted to break the world record for the most re-tweeted tweet, and it's fair to say with over 3 million current retweets, she's well and truly succeeded.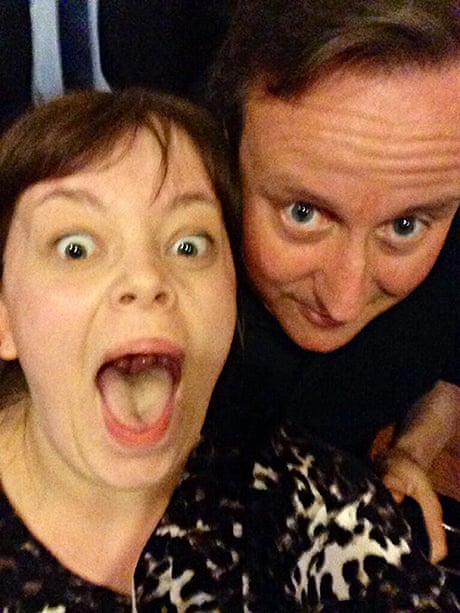 This Twitter user really got one of the oddest celebrity selfies of 2014, snapped with Prime Minister David Cameron in Nando's of all places?!
Who could forget a World Cup winner's selfie? The perfect way to celebrate according to Lukas Podolski!
The Queen doesn't seem to share the rest of the world's enthusiasm for selfies, branding them 'weird' earlier this year. That didn't stop Her Majesty from sneakily photobombing two Australian athletes at the Commonwealth Games in Glasgow, earlier this year.
This guy took the selfie to new heights in 2014, scaling the 1,300ft sky scraper before enjoying a banana at the top, and campturing the whole thing on camera with his selfie stick through-out!
So there you are – 2014 – truly the year of the selfie. What's going to be next for 2015? Stay tuned!
Comments
comments