Many of our marketing team were students at Coventry University, so we asked them what they would tell their younger pre-uni selves about life at University.
Laura, now 27, achieved a 2:1 degree in Business Administration and Public Policy Management.
"The best thing about being at uni was meeting my boyfriend (a third year). He gave me the confidence to persevere through my first year, even when I failed an exam. Knowing I had failed the paper was hard, but at least I learned to study more in the future so that I never had to have that feeling of disappointment again!
If I could talk to my pre-uni self, I would tell 'me' to enjoy every moment of the classroom debates and socialise with people from different cultures. This leads to not only learning many interesting things, but also learning about yourself. It's easy to take all of this for granted in the moment, it's not until you've graduated and started employment that you begin to look back – so make memories that will be cherished!"
Ben, now 25, achieved a 2:1 degree in English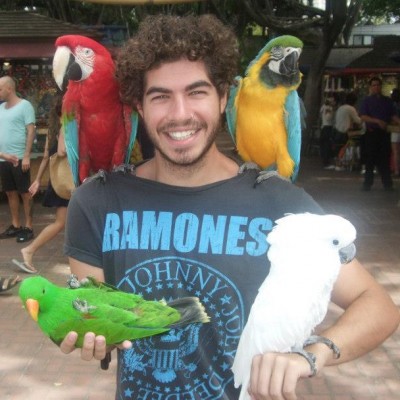 "There are so many good things about uni. I loved my independence, making new friends, exploring a new city, having free time and overall having new experiences. I did struggle when my free time disappeared, there were some difficult periods of my course, but it was worth it!
If I could give myself any advice, I'd say to just relax more! University can be a stressful time. There's a lot of new things coming at once, but it's also one of the most exciting transitions you can go through. There will be a lot of great people looking out for you, so there's no need to feel scared or alone. Take each day as it comes and don't get worked up over the little things, it really isn't worth it! Also, if you could grow your beard a bit quicker that'd be great, you look 13 without it."
Kelly, now 27, achieved a 2:1 in Event Management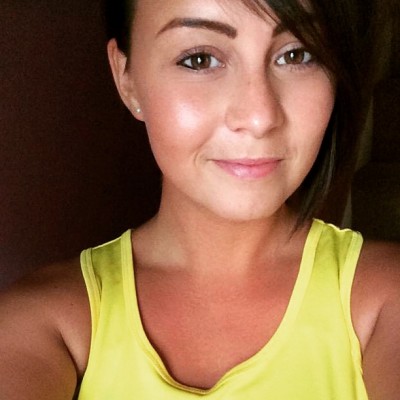 "The best thing about university? The list is endless! I loved the excitement, the new experiences, the fun, meeting new people… and more! The only bad thing was the nerves before I started, but I soon got over them.
I'd tell my pre-uni self to get involved in everything! The saying 'the more you put in, the more you get out' couldn't be more true! I started to get involved a lot more during my third year by volunteering, putting myself forward for trips, going to Varsity, using the SU etc. I wish I had done so all along, it made me feel like I really belonged and I felt such a sense of pride about being part of CU. I still have the same feeling now, and I am still in contact with many of my lecturers because of this."
Dean, now 30, achieved a 1st in Media and Communication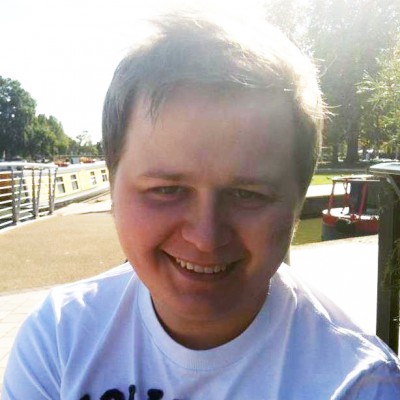 "I loved the social side of University, meeting new people and making new friends. The hardest part was getting used to scheduled classes, and meeting the demands of the course!
Saying that, if I could go back I'd relax and let myself go more, and try to not take everything so seriously. I also might think more carefully before choosing my course. Your course can map out your future career so choose the right subject.'
Julia, now 33, achieved a 2:1 in Business Studies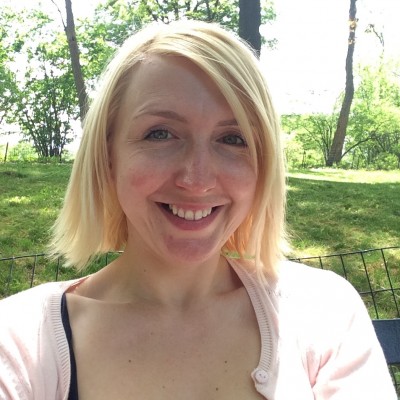 "My freedom and independence was the best thing about going to University, and making new friends who soon became my family away from home. Although, the worst thing about starting Uni was being dropped off by my parents 120 miles away from home and realising I had to look after myself!
If I could speak to my pre-uni self I'd say don't be scared of moving away and being without your family, everyone is in the same boat. Yes it's scary, but you wouldn't be going to University if you weren't intelligent enough to figure out how to look after yourself! There are lots of things the university do to help, advise and give you guidance on, from everything to paying your bills to getting the best value cocktails on a night out.
James, now 22, achieved a 2:1 in Journalism and Media
"I loved the complete lack of restriction at University. You can do what you want, when you want; when you're living at home you don't have that freedom. However, with no-one to keep you in check, this freedom also means its hard to stay focused on work sometimes, distractions are everywhere!
If I could talk to my younger self, I would say 'be as focused as you can be'. It's extremely easy to lose sight of why you're actually at University, although third year may seem an eternity away – it really isn't! Saying that, also take every opportunity you can to mix with other people, I don't just mean on nights out 😉 Involving yourself with different activities and groups of people will better prepare you for the working world, plus you'll have a great time learning about yourself!"
Claire, now 24, achieved a 2:1 in English Literature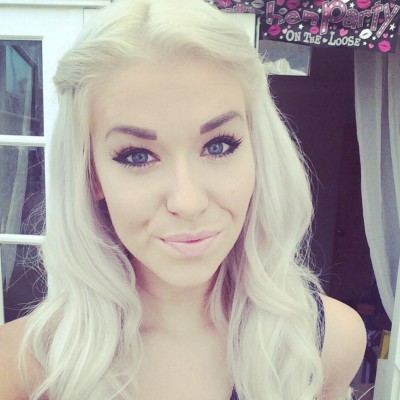 "The best thing about uni was making new friends, many of whom I'm still really close with now. I also gained independence by living away from home in a new city. The worst thing was when I broke up with my boyfriend over the Christmas break in the first year. This meant the essays that I handed in during second term all received poor grades, because I'd spent the holiday crying or drowning my sorrows!
My advice to my younger self would be that student finance does not stretch as far as I thought it would! I had ran out of money by the end of the first term so had to go job hunting. If I'd saved money prior to uni I could have dealt with my finances a bit better."
Joe, now 25, is currently in his third year of Media and Communication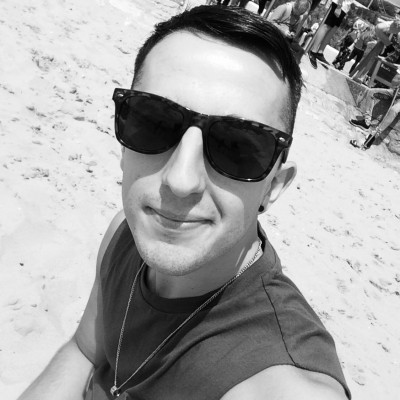 "My first year was all about getting to know new people, and learning skills during the modules. I didn't realise that my editing skills would develop so quickly just by working on group projects throughout the year. I did struggle with getting lost a lot during the start of uni, as a commuter it took me a bit of time to get used to my surroundings, and learn where to park!
There are two things I'd tell my pre-uni self; make the most of the Fresher's experience, and to say 'hello' more! There's such a fantastic amount of events and activities that occur during Fresher's week, and I really wish I had made the most of what was going on. Saying 'hello' more helps you get to know people. Starting University can obviously be a rather nervy and daunting experience – but everyone else is feeling the same too, and just saying 'hello' to people will quickly break the ice."
Josh, now 23, achieved a First with Honours  in Communication, Culture and Media.
He is now studying for a MRes in Media.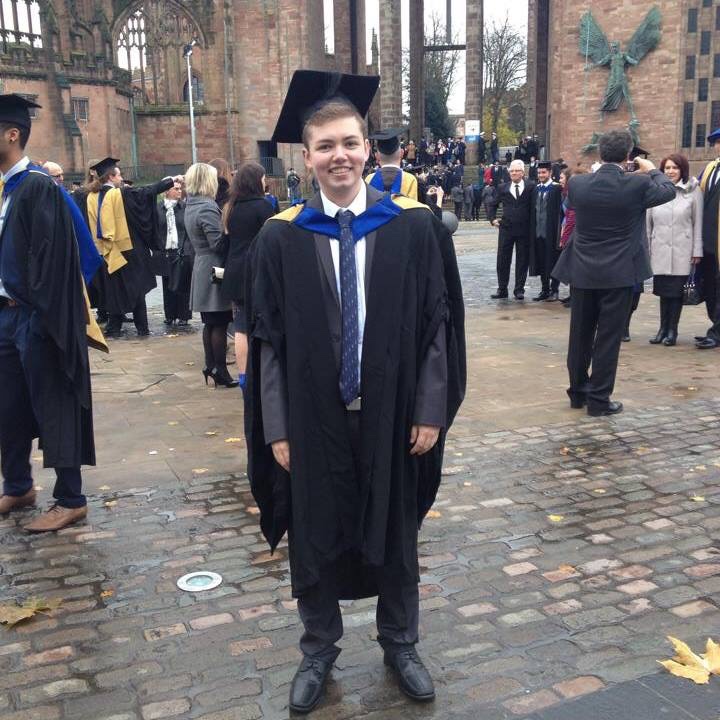 "I loved meeting so many new people at University, and learning new things throughout my course. The only bad thing really was the amount of super noodles I ate.
If I could talk to my pre-uni self I'd simply say 'be yourself, and be excited!' There is so much to take in at first, but don't let it overwhelm you. Go with it, and take all the opportunities you can, it might feel like a lot to begin with but you'll get to experience so many great and exciting things, it will all be worth it. Get out of your comfort zone and the rewards will pay off. Don't get hung up on the 'what ifs', if you want something badly enough, you'll find a way to make it happen. Just don't be afraid of letting others know who you are and what you need."
Comments
comments