It is possible, and we'll tell you how…
It doesn't matter if you're approaching your very first day at university, or you're an experienced third year, money management is a vital component of student life. You might already be a budgeting pro, but for the many of you that may fall into the trap of whittling away your student income VERY quickly, here are a few tips to help you conserve some cash!
N.U.S.
Let's face it, everybody loves a discount! The NUS card, or the 'National Union of Students' card, is probably the most popular money saving tool used by students. Although a small investment needs to be made, as obtaining an NUS card will set you back £12 a year, the number of offers and places of use that are then available to you makes it more than worthwhile. As well as many high street savings, you can also get cheaper car insurance, meals out, and even health & fitness products. Check out the official website to order a card, and see their full list of offers.
Get Selling!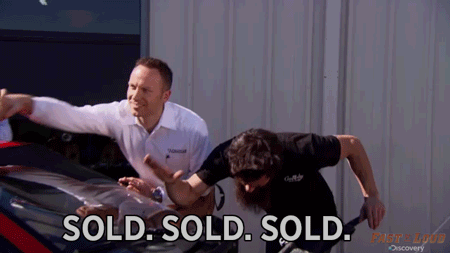 Are you one of those people that will hoard any or all of your old stuff just because "you never know when you might need it"? Well, while this may be useful with some items, why not adjust your thinking and potentially make some extra cash, by thinking "you never know WHO might need it"! With an abundance of websites and apps such as eBay, Swappa and Gumtree, it's now quick and easy to set up an account and get selling! Facebook is also a great way to go, as there are more and more local 'free to collect' or 'recycling' pages popping up. Although this won't earn you any more money, you may spot something you really want/need. Or, it could always be your last resort to find a new home for those items that have been near impossible to flog!
Plan Your Meals.
The temptation of the takeaway is a common, and costly, issue amongst many students living both at home or away. Although we are not against the odd fast food treat, this can become a problem if it's a regular occurrence. However, it's a problem that can easily be solved by planning your meals. Trying to break down what you want to make and/or eat during the week will help you shop smarter when you get to the supermarket. Save some pennies by looking for the supermarket's own brands – which quite often taste better than those big names that are double the price!
Nights In.
*shock alert* Student life does at times include nights out, socialising and drinking! We're all too aware that the cost of a night out is always on the rise, especially if you're one of those generous types who always ends up getting the 'last' round in. But hey, staying in is the new going out! Why not invite some flat mates and friends over for a big night in? Grab some supplies, get the music, games consoles, Netflix, ping pong etc. ready, and have everyone contribute by bringing something round! That way only a few pounds each have been spent on food and drinks, and you still get to have a great time with your mates!
The Online Library.
Reading lists are an unavoidable element of many university courses, but they do prove to be very helpful in gaining some top marks in your assignments! Although it is recommended that you purchase those classed as 'essential reading' – this can prove to be quite the financial commitment. But did you know, the university's e-library, Locate, has an enormous amount of online books, journals, and other resources available at a click of a button? Search your reading list through there first, as many of them may be ready to read free of charge!
Travelling alternatives.
Being out and about during your student life turns out to be pretty expensive! Whether you're travelling about the country visiting friends in other universities, or just getting the bus to campus so you're not late for lectures, travelling is a regular expense that quickly adds up. Something as simple as a good old walk to class (if you're not living too far away that is) will save pennies and help you hit those daily 10,000 steps! In a seamless link from our NUS card tip earlier, there are also student rail cards, cheaper bus and coach tickets, and discounted car insurance, all available to you. So don't worry, your adventures don't have to be such a pull on your purse strings!
We hope that you've found some inspiration to make one or two student savings this year. Feel free to share any money management tips in our comments section below, and happy saving! 🙂
Comments
comments