If you ask me what I'm listening to this week, it will 100% be different from next week. Why is that? That's because 2015 has been an incredible year for music and we're only half way through!
New albums from so many artists has meant constant flow of quality and the race to keep up has been a struggle! Here's a breakdown of my best albums from the year:
---
'Moody, magnetic, mind-bending…' the itunes library summarises, and this five-track EP is just that. Tahliah Barnett's vocals perfectly compliment the irregular electronic trippy rumbles and abrupt, erratic synth patches with incredible songwriting on every track. The auteur's voice is svelte, chilling and enchanting from the get-go on Figure 8. She's just as consistent as she's ever been and in absolute control.
If you were to listen to one track right now, pick 'Figure 8'
---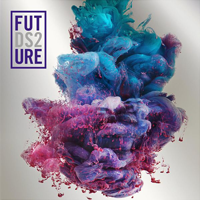 Future – DS2
On Future's last album 'Honest', it felt like the record label had an agenda; the 'big' features i.e. Miley, Kanye, Pharrell, and the obvious (US) radio singles. On this follow up, which is also a sequel to the Dirty Sprite Mixtape, Future doesn't try to sound triumphant. He's not looking for empathy, sympathy or even your understanding. Just one feature and a last minute feature at that, Future croons over a record that can only be described as a cohesive collective of the nihilistic. It's different, and it's very good.
If you were to listen to one track right now, pick 'Stick Talk'
---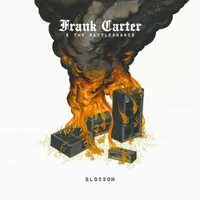 Frank Carter & The Rattlesnakes – Blossom
How you start a record is very important. Juggernaut (track 1) wastes no time; they've rushed on stage without even greeting the crowd. And so they shouldn't. Blossom isn't a friendly 'hello'. It's a destruction derby for the eardrums, in a good way. Blossom is raw and holds back about as much as an actual rattlesnake would if it bit you. Carter returns to doing what he's adored for and after this, my guess is he'll continue to be adored.
If you were to listen to one track right now, pick; 'Juggernaut'
---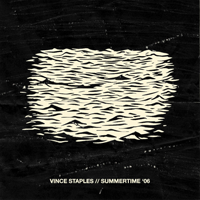 Vince Staples – Summertime 06'
Californian Vince Staples was clearly eager to make a statement with Summertime '06. The 22 year-old is very aware of himself and demonstrates lyrical content significant years ahead of his age and ties them tightly to beats from production heavyweights No I.D. and Clams Casino. He weaves stories into the ambitious 20-track-packed double album and it's hard not to listen to them all. There's a reason he was signed to Def Jam.
If you were to listen to one track right now, pick 'Señorita'
---
The xx frontman pushes his first solo project to the masses and proves he's the young virtuoso we all knew he was. With an array of sounds that accurately reflect the album cover, In Colour is an auditory feast. From the 'feel-good' steel drums to the 'sombre' melodic tones, he produces a record that transcends genre; an arguably genre-less mix that incorporates quintessentially British influences along the way, with the work he's done previously with Romy and Oliver.
If you were to listen to one track right now, pick 'I Know There's Gonna Be (Good Times)' ft Young Thug & Popcaan
---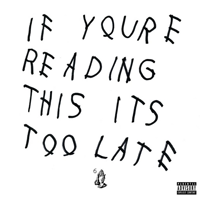 Drake – If You're Reading This, It's Too Late
The latest release from the recent Meek Mill defeater and the web's most meme-able man, takes the form of an album/mixtape that arguably makes him a lot less mockable. Why? Because the 'soft' rapper is no longer soft. That marshmallow has been set on the fire, and now he produces 'fire' on a moody collection of tracks, none of which could be described as a radio single. The emotionally open Aubrey 'Drake' Graham is far less vulnerable here. He's no longer looking for a counsellor's couch; he's looking for the throne.
If you were to listen to one track right now, pick '6 God'
---
A soundtrack to the summer and one to get those festival feet moving. The sounds of Communion, specifically King and Desire have become cemented as British 'pop' over our brighter months. Brightness they bring; upbeat and uplifting music to make your arms go up with no coercion. They've encapsulated us, and made it almost impossible to dislike what they produce. It's likely they'll be around for some 'years' to come.
If you were to listen to one track right now, pick 'Desire'
---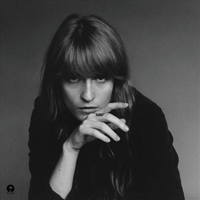 Florence and the Machine – How Big, How Blue, How Beautiful
She's a British favourite and her soaring vocals are just what we've come to expect. Joyous and jubilant, the consensus for this record is 'lush'. Descriptive drama over the drums and brass from the band, it's easy to envisage the entire album being played live on the Pyramid Stage at Glastonbury. We're wishing her a speedy recovery after her ankle break at Coachella, Florence needs to be back on stage with 'The Machine' treating us all with the entire album.
If you were to listen to one track right now, pick 'What Kind of Man'
---
Dr. Dre has teased us for over a decade with the promise of Detox. "Look out for Detox" he proclaimed on The Game's Documentary in 2005. Ten years later and most had lost hope. But suddenly, we were to receive this; an ambitious orchestra made up of microphone legends. From Eminem, Snoop and Kendrick to the up-and-comers such as King Mez and Justus, this will quickly become a new classic. After raising our expectations for over 15 years, it was hard to know what to expect. However, like when you visit a medical doctor, you have to put your entire trust in them. And we rightfully do the same with Dr. Dre, the master of sonic surgery with a PhD Straight Outta Compton.
If you were to listen to one track right now, pick 'Talk About It' ft King Mez & Justus
---
 Kevin Parker is a creator. He is a man of artistry and you get the impression that he and Tame Impala work relentlessly hard tying their arrangements together. Exquisite melodies and hypnotic sounds wrapped seamlessly with magnetic vocals, Currents is a post-modern psychedelic journey. Parker attempts to leave listeners intrigued and its hard to argue that he and they do nothing less than that.
 If you were to listen to one track right now, pick 'Let It Happen'
---
Björk – Vulnicura
 On her ninth album, Björk produces a nine track record that's no less than a 9 out of 10. Her ability to display emotional honesty is unprecedented and her tales draw you in. A compelling compilation, the despair and pain can be felt throughout. It's brave and touching. It's some of the Icelandic's darkest music yet and it's a must listen.
If you were to listen to one track right now, pick 'Lionsong'
---
Kendrick Lamar – To Pimp a Butterfly
Kendrick has an ability to put together his rhymes in such a unique way. His delivery is flawless but his content; his content is king. He addresses pressing issues affecting the US and does so with funk and with vigour. His narrative is engaging and comprehensive. It's a passionate masterpiece and it speaks for itself.
If you were to listen to one track right now, pick 'King Kunta'
---
2015 songs also worth a mention:
JD McPherson – 'Head Over Heels'
The Game – '100' ft Drake
Sannhet – 'Revisionist'
Chance The Rapper & Noname Gypsy – 'Israel (Sparring)'
Nicolas Jaar – 'The Three Sides of Audrey and Why She's All Alone Now'
Mele – 'Ambience'
Taylor Swift – 'Bad Blood' ft Kendrick Lamar
OB Obrien – 'Schemin Up' ft Drake & P. Reign
Nao – 'Zillionaire'
Hudson Mohawke – 'Ryderz'
Sage The Gemini – 'Good Thing' ft Nick Jonas
Mikael Seifu – 'The Lost Drum Beat'
Comments
comments