Going to the beach? Well surely you just need to pack your swimming gear, towel and sunglasses? THINK AGAIN! Sometimes the 'beautiful weather' we have in the UK isn't as glorious as you'd hope, so it's time to pack the BACK-UP beach gear.
Although planning a day out to the beach sounds easy enough, you'd be sorely mistaken, especially if you intend on visiting one of the beautiful locations that line our coast. Unfortunately the UK's beaches aren't always the most inviting places; with harsh winds, rain and unruly seagulls, it's not always the best place to try and have a relaxing weekend. To prepare for this, you need to have your 'English beachwear' ready to go and these are the items that you'll need!
1. 2 Beach Towels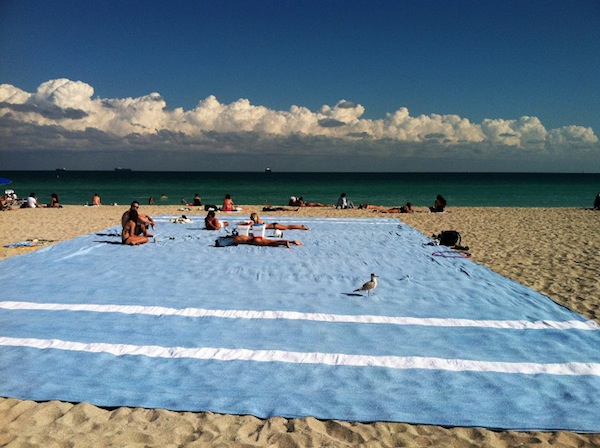 Obviously you wouldn't visit a beach without a towel, but in the UK it's a serious mistake if you turn up without a spare one! Attending a beach without a spare towel basically means that you don't want to claim any particular spot of sandy bliss as your own. Without a towel to put down you're going to be hard pressed to secure a safe, returnable place on the beach, as nobody else will know that it is your spot…so towel up and get ready to find the perfect spot.

2. Windbreaker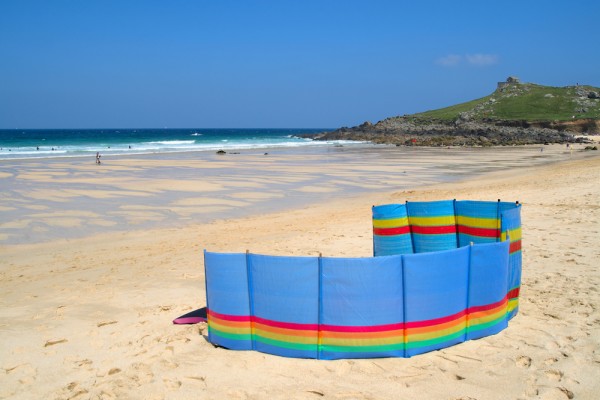 Now the funny thing you'll notice when visiting an English beach is that although it may seem like a fairly public activity, we've found a way to make sure we still retain a certain level of privacy. The humble Windbreaker is a simple invention but one that adorns many of the brisk beaches across our coastline. Although they may separate beach goers from one another, they also prevent that biting wind and mischievous sand from getting everywhere…. so maybe it is a good idea to pack one! 
3.Umbrella (Parasol/Umbrella)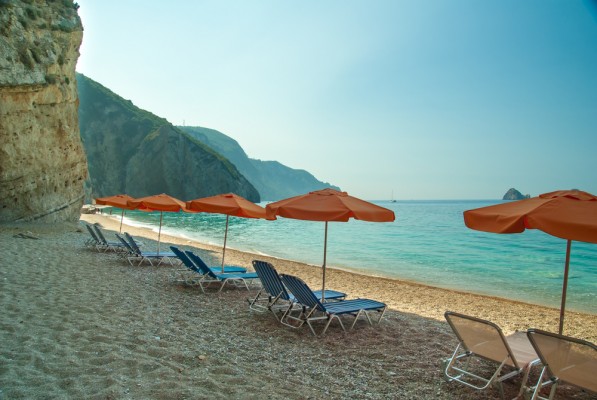 Seeing as you're already covered from behind, with your windbreaker and you've got the ground covered with your towel, it makes sense to protect yourself from above doesn't it? A sturdy umbrella will give you that last bit of coverage you so desperately need. Don't get me wrong, it's not always wet and gloomy, but in case it is, it's best to be prepared! 
4. Raincoat

Just like the previously mentioned umbrella, a raincoat will protect you from that pesky rain during transit. When you're running from the beach to your car you'll probably need to be covered up, simply because it's not ideal to leave a beach wetter than you originally went …especially if you haven't even been swimming in the water! 
5. SurfBoard

You might not initially think it but the UK does have some fantastic waves. Coincidentally Scarborough, the home of our new campus, is one of the best locations to hit the waves and test out your balancing skills. In light of this happy coincidence, it makes sense to grab your board next time you visit the beach …and if you don't know how to surf, they give lessons too!
6. Tea Flask
These next two items go hand in hand, literally. You won't be able to walk along an English beach without seeing someone grasping a flask in one hand and a homemade sandwich in the other. It's just one of those facts of life. This is down to one of two things, either the culprit is extremely English and 'can't be without a good ol' cup of char', or they understand it can get rather brisk on an English beach and they're just well prepared!
7. Pre-Packed Sandwiches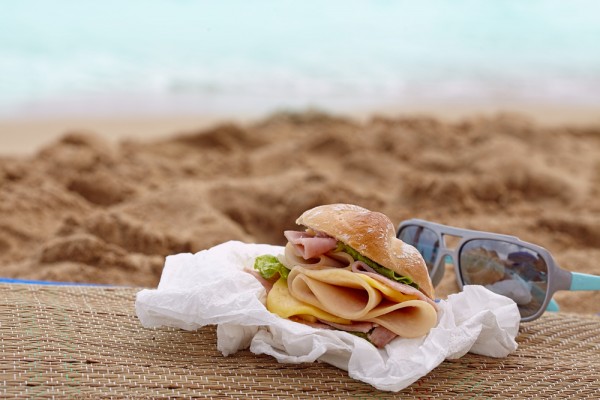 Now it wouldn't make sense to prepare a fine hot beverage without having an accompanying sandwich to go with it, would it? Quenching your thirst is important, but after a hard day fighting the wind and rain whilst scrubbing the sand out of your shoes, it's only right to enjoy a homemade batch to tide you over until dinnertime! (Batch = Bread Roll)
8. Spare Change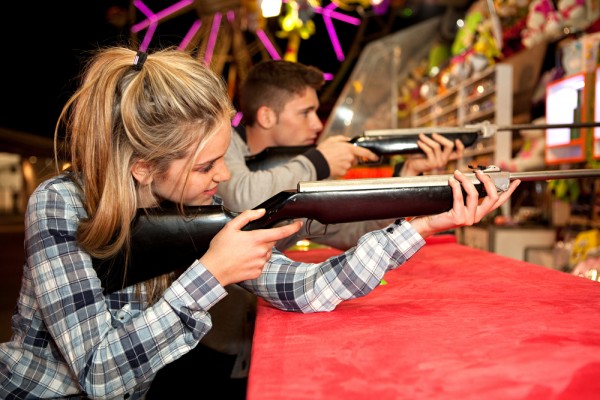 Although this might weigh your pocket down, it'll definitely be worth it in the long run, because it wouldn't be a true visit to an English beach without playing some arcade games. Whether you choose to play the penny slot games, a zombie shoot 'em up or a traditional in-seat racing game, you'll need a pocket full of coins to fill your afternoon. By the time you're finished, you'll be physically drained and penniless…but it's all worth it!
9. Some form of headwear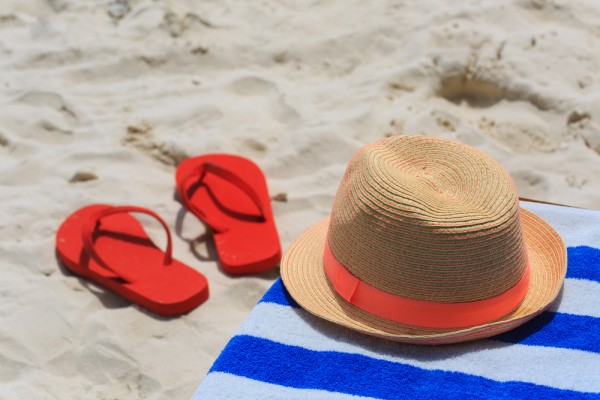 It might not happen often, but if the sun does come out, you may need a hat to protect yourself from those deceiving UV rays. Or more likely enough you'll need it to protect your hair from the hefty wind we experience. They're also quite handy if you don't want a seagull landing on your head…as a hat provides the perfect platform for them to rest on!
And finally…
10. Sunglasses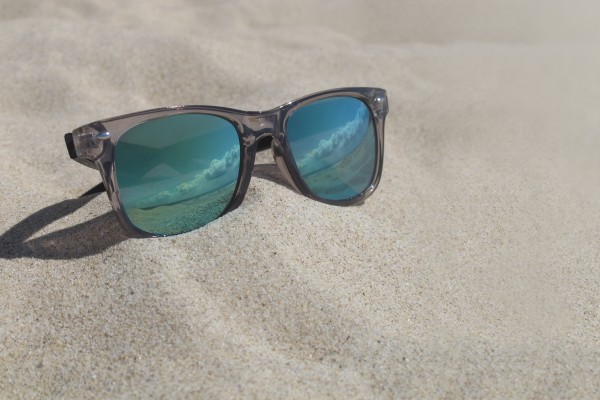 Yes yes, you may actually need them at some point, probably not often, or for long, but it's still worth popping a pair in your bag. Sunnies are a staple of any beach outfit as they tie the whole thing together. People may think you look crazy if you walk around with a towel, windbreaker, umbrella, raincoat, surfboard, tea flask, homemade sandwiches, pocket full of change and a hat…yet if you adorn yourself with a pair of traditional sunnies, everyone will know you're off to an English beach.
Comments
comments