Present Day
It's been a landmark year for Coventry University as we were given the title of University of the Year at the 2015 Times Higher Education awards. However, with so much going on in and out of the University since then, it's been difficult to actually sit back and process what caused us to be given such an honour.
So jump in the DeLorean with us, switch the time circuits on and make sure the flux capacitor is… fluxing, because we're going back in time!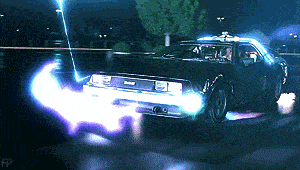 Thursday November 25th 2015
Great Scott! We were massively proud to win Modern University of the Year for the third year running, but this is unbelievable! Our Vice-chancellor, John Latham collected the award on behalf of us all at what is referred to as the Oscars of Higher Education.
John Gill, editor of Times Higher Education, said:
"The judges were impressed with Coventry's achievements across a range of activities and, in particular, by its novel approach to improving access. We're always looking for pioneers who make bold attempts to tackle the issues facing higher education locally, regionally and nationally, and Coventry is to be congratulated for doing it so successfully."
With that said, maybe we should jump back into the DeLorean and have a closer look at what Coventry University has been up to…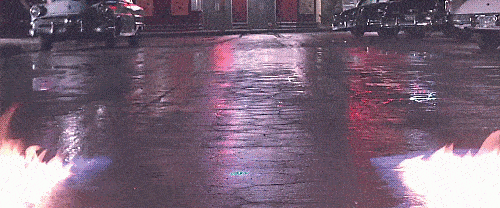 Facilities
Coventry University holds itself to the highest educational standards, which is why we are always looking to build upon our great facilities. Recently, the Lanchester library has had its third floor refurbished and our new Science and Health building is due to be opened in 2017.
Then there are our facilities that our students have come to expect like our lecture theatres, sports facilities and TheHub, our Students' Union and one-stop learning utopia. TheHub features individual and group study spaces, a food court and coffee shop, a convenience store and student support areas. It's all the everyday spots a student needs in one place.
Growth Across the Country
With all of the factors that young people need to consider when applying to university, whether it be money, qualifications, life commitments or location, we at Coventry University are doing everything we can to ensure Higher Education is a viable option for as many people as possible.
This is currently being achieved through our multiple campus locations in Coventry, London and Scarborough, which cater for different people, with different needs. So no matter where a person may be in life, there are still options for them to make a positive change with Coventry University.
Course Structure
It is essential to us that every student that is a part of Coventry University leaves with knowledge and experience that is applicable to their chosen field. From here, our graduates are able to build for the future and become candidates that are ready for the first step of a great career.
Our courses are structured to meet this goal through their flexibility and professionalism. Many are offered as full time or part time courses, as well as sandwich courses that implement an extra year's study within a placement setting.
With that said, during all Coventry University courses you can enjoy the benefit of our corporate links within your chosen industry and networking opportunities through guest lectures and work experience placements.
Global Awareness
Internationalisation is something Coventry University is always looking to increase, whether it's through our intake of international students, our business across the globe, or the opportunities we give students to travel and learn abroad.
A prime example of how both our students and staff take so much away from being able to travel is with our Global Leaders Programme. This initiative is designed to expand global skills through workshops and networking, leading to a better understanding of how our world is changing business, and allowing us to pursue our own personal development.
Work Within the Local Area
Coventry University strives to ensure that our city is the best that it can be with our work within the local area. The best way for our students to get involved with the community is through our Students' Union (CUSU) and their volunteering service.
Last year CUSU linked students with over 130 organisations throughout Coventry, Birmingham and Warwickshire. So if you'd like to get involved, please visit CUSU's Volunteering and Employability department in person in Room 1.49 in TheHub or register online.
Now that we've hurtled back into the present day, I'm sure you're just as proud to be part of Coventry University as we are. We even brought someone truly special back with us, former Black Sabbath guitarist and current CU Visiting Professor of Music, Tony Iommi, who had the following to say:
"I'm not surprised that Coventry University has achieved University of the Year, with very enthusiastic staff and wonderful facilities it has to be a great place to study.  My congratulations to everyone involved in getting there."
On top of this, when you consider that our plans for the future only promise more growth and success we're sure that if you aren't part of the Coventry family yet it's time to get involved, because where we're going we don't need roads…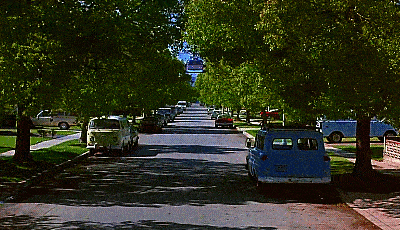 Comments
comments