It's another week and another impressive bunch of artists on a platter for you folks. it may not be a barbecue platter with the British weather more indecisive than Donald Trump's policy proposals, but you can be sure these tracks have spice and flavour and are hot off the grill. Enjoy.
MONDAY
Nick Jonas – Bacon feat. Ty Dolla $ign
Since the Jonas Brothers disbanded to heartache of American teens, they've stopped with the cheese. Now, Nick is about that Bacon. What Nick produces in every track on Last Year Was Complicated is an urbanised version of pop, somewhere in between Justin Timberlake and more recent One Direction. With a little help from new 'serial featurer' Tyrone Griffin, Bacon is as enticingly appealing as the food is itself (sorry to those who don't eat it!).
TUESDAY
The Avalanches – Colours
Another week, another new Avalanches track. Colours is just what you need at the end of a big summer party when you're all starting to chill out and everyone's reminiscing about rope swings and first kisses in parks. If this doesn't get you feeling that low key summer vibe, I don't know what will. It's funky, it's weird, it's The Avalanches!
WEDNESDAY
BadBadNotGood – Confessions Pt. II feat. Colin Stetson
BadBadNotGood are a Canadian jazz/instrumental hip hop/electronica (it'd be easier not to label them) band from Toronto. However, they do bring a version of jazz which some argue hasn't been heard in years. The once Odd Future Records signed acts (I know right!?) will release IV on July 8th and Confessions Pt. II is a great taste of what they produce. BBNG are a refreshing collective of talented musicians. They're GoodGoodNotBad.
THURSDAY
Skepta – Lyrics feat. Novelist
The rebirth and revitalisation of grime has been incredible to watch. Artists such as Stormy, Bugzy Malone, Cadet, etc have contributed to the re-rise in popularity but ultimately, the vets are still about. Skepta has been on the scene for over 10 years now and his fourth official album is by far his most critically acclaimed. On Konnichiwa and demonstrated unequivocally on Lyrics, there is no compromise on grime to commercialise anymore. It is what it is and Skepta is who he is on it.
FRIDAY
Red Hot Chilli Peppers – Dark Necessities
It might be 2016, but that doesn't mean The Chili's can't still do their thing. With a new album on the way, latest single, Dark Necessities, is the slice of funk-filled alt-rock that your summer needs! Just listen to that bass line from Flea if nothing else. The Getaway is out June 17th.
SATURDAY
Japanese Wallpaper – Cocoon
18 year-old Australian recording artist Japanese Wallpaper (he's going to be a hard one to Google) is an endearing songwriter destined for worldwide approval and recognition. Cocoon is calming, cosmic and crafted incredibly, concerning both vocals and the incandescent instrumental. Eager to work with artists, Japanese Wallpaper is special enough on his too.
SUNDAY
Danny Brown – When It Rain
Weirder than Skrillex opening for Guns N Roses (yes, that's actually happening), it's Danny Brown back with a brand new single and video. So to give you the gist, Brown's flow is still electric-powered and completely off the wall, the beat sounds like it's from a low budget horror movie and the video looks like it was filmed in 1991… It's Danny at his best! Cover links to video.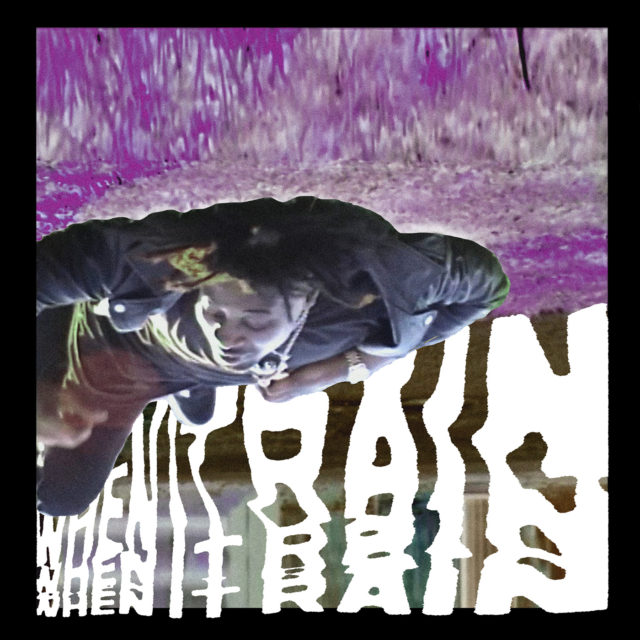 Comments
comments