June 25th is Global Beatles Day. This is not a celebration of bugs or small German cars, but a day of appreciation for one of Great Britain's greatest exports, The Beatles. So, for those who don't know, here's a little more info on this celebration…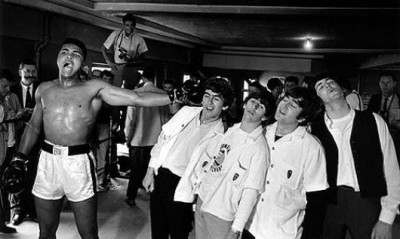 Who are The Beatles?
The Beatles were a four-piece rock and roll band hailing from Liverpool and were most prominent during the 60s. The band was made up of incredibly talented musicians and songwriters. John Lennon and Paul McCartney were the chief song-writers while George Harrison was seen as one of the greatest guitarists of his time and Ringo Starr became the first celebrity drummer. These are names that will forever live on from generation to generation.
Why are they so revered?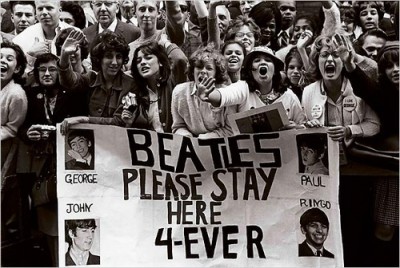 During the 60s, Great Britain was swinging. Brit culture was the coolest thing on the planet with not only The Beatles, but The Who, The Kinks, Tom Jones, Cilla Black and The Rolling Stones ruling the music charts in the UK, across Europe and even in the US. British Art and movies were also very popular with the James Bond films becoming a phenomenon worldwide. The Beatles summed up this Brit-culture and released some of the most iconic and loved songs ever recorded. Google 'Beatles Mania' and you'll see The Beatles' popularity in the US makes One Direction's last tour look like a school trip.
What are their most famous songs?
I honestly don't know where to start. The most famous is probably Hey Jude but there are so many songs that I'm sure you'd have heard over the years: Yesterday, Let It Be, Penny Lane, Eleanor Rigby, Yellow Submarine, All You Need is Love, A Day in the Life, Come Together, I am the Walrus, Helter Skelter, Twist and Shout, Lady Madonna, Paperback Writer, Hello Goodbye, While My Guitar Gently Weeps, Lucy in the Sky with Diamonds, Back in the USSR, Strawberry Fields, Long and Winding Road… too many to name.
What impact have they made on modern music and culture?
You may not know it, but the influence of The Beatles is everywhere. It's in every guitar band you hear, every singer songwriter, in fashion and the arts. The term 'Give Peace a Chance' is synonymous with John Lennon and the anti-war song he wrote (after leaving The Beatles) of the same name. If you see photos of people walking across a zebra-crossing, it's because of the cover of the Abbey Road album. Their songs have been covered by hundreds of contemporary artists including The Arctic Monekys, Beady Eye, Jamie Cullum, Usher, Red Hot Chilli Peppers, Jennifer Hudson, Florence and the Machine, Lil Wayne, The Libertines and One Direction. They've been covered by some legends too such as Prince, Oasis, Bruce Springsteen, Bee-Gees, Tom Jones, U2, Jimi Hendricks and Ray Charles to name a few.
Why aren't they still touring like The Who and Rolling Stones?
Sadly, not all of them are still with us. John Lennon was shot and killed in New York by an obsessed fan in 1980. George Harrison sadly passed away in 2001 aged 58. Ringo Starr has retired from music and lives in LA with his wife, former Bond girl Barbara Bach and rarely makes public appearances.  Sir Paul McCartney is still going strong however, releasing albums and touring to this day at the grand age of 74.
What is Global Beatles Day and why is it on 25 June?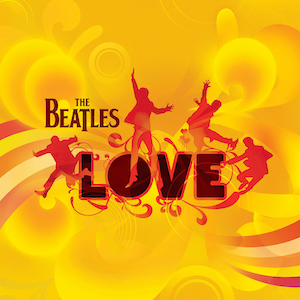 Global Beatles Day is an initiative to spread the messages of the band's songs. The organisers stress they don't want it to become a day for fandom or consumerism where people buy loads of merchandise but a day when people listen to the music, pass it on to the younger generation and celebrate what the band achieved and the messages of peace and love they evoke. The reason it is observed on 25 June is because it's the date in 1967 that the song All You Need is Love was first performed live for broadcast. That performance is also historic for another reason. It was also because that performance was the first to be broadcast globally on the BBC programme Our World. A global broadcast had never been attempted before and it was shown in 26 countries by satellite and watched by an approximate audience of 400 million people. It's fitting because All You Need is Love, more than any other, promotes themes of love, togetherness and peace and it was broadcast around the world. This is what the organisers of Global Beatles wish to recreate. The spreading of peace and love across the world.
So, on Saturday 25 June, put your feet up, throw on a playlist of Beatles classics and remember… All You Need is Love.
Comments
comments