If you've been getting bored of listening to music or scrolling through Netflix looking for something to watch, we have the solution! Give Podcasts a go. They're a great way to fill the time on your walk into uni, or to just listen to when you're relaxing. So to that end, here's Kyle with a list of some of the best podcasts you get you through uni!
1. RadioLab
Radio lab is a podcast that tackles science and philosophy in equal measure. Their episodes range from learning how trees and fungi work together to feed each other, to examining the intense moral dilemmas that affect a defence lawyer when they need to lie to protect their client. Every episode is great and I can guarantee you won't regret listening to it. To start you off I recommend giving 'Debateable', 'Sight Unseen' and 'The Buried Bodies Case' a go. They are some of the best episodes to come out recently.
2. TedTalks
You've probably heard about tedTalks before. They're a series of conversations held by speakers from all kinds of professional and personal fields. They share their experiences and help give advice on a huge range of topics! It's a great podcast to try if you are looking for interesting essay/project topics. I recommend listening to 'Why you think you're right – even if you're wrong', it gets pretty interesting…
3. Invisibilia
Invisibilia is dedicated to the invisible forces in our lives. Each episode takes a look at a specific 'invisible force' like social norms, mental health, etc. All of their topics are discussed through real human experiences, and will definitely leave you with a new perspective. If you have the time check it out, it'll help you see some of the invisible forces in your life. I recommend starting with 'The New Norm' and 'Entanglement', they are both great episodes!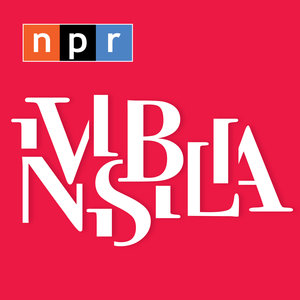 4. Hardcore history
This is the longest podcast on the list but is perfect for the history buffs out there. Each episode takes a long microscopic look at big and small historical events and analyses the themes, people and feelings that were present at the time, in order to understand why things happened the way they did. I recommend beginning with 'Prophets of Doom'. It's all about how a simple belief leads a small German city astray.
5. Reply All
Reply All claims to be a show about the internet, but it's really more about people and the internet. Each episode focuses on either a tech issue affecting peoples lives, or just examining the 'big thing' on the internet. It's a really enjoyable podcast that'll give you something to talk about. I recommend listening to 'Zardulu', 'Shine on you crazy goldman' and 'The time traveller and the hitman', all great episodes that are sure to get you hooked. Also, if you want to listen to a really powerful and emotional story try 'The Cathedral'. It's all about a father's attempt to keep his son alive through a video game.
6. Status Effect
Status Effect is a relatively young podcast but that doesn't mean it's low on quality! The podcast focuses on all things video game, whether that be eSports, Youtube, latest games and more. Each episode features an interview with a prominent gaming personality where they discuss what they've been playing, how they got where they are, and just general chat. It's a great podcast to listen to if you're into gaming or just want to know more about the industry. I recommend listening to 'A history lesson with Mr Cox' and 'YO anime! w/ Octopimp'.
7. Sampler
And finally, Sampler is the podcast to get you into podcasts! It's all about the cool and interesting podcasts you should be listening to. Each episode has great recommendations and is definitely worth a listen. I recommend just starting with the most recent episode!
And that's ya lot. If you know of any more, or would recommend any podcasts, we'd be very interested to hear about them, no matter how wild and wacky!
Comments
comments