January i.e. the month where everyone agrees to attempt to be healthier than they were at the end of December. Sometimes, this is easier said than done.
You could give commonly talked about diets ago, such as dry January, veganuary (which one of us is doing), or many others that are popular at this time of year. But they might not be as easy or sustainable in the long term. So we've decided to give you a helping hand and some inspiration towards a healthier lifestyle that is affordable and totally delicious!
Let's start with a breakfast of champions…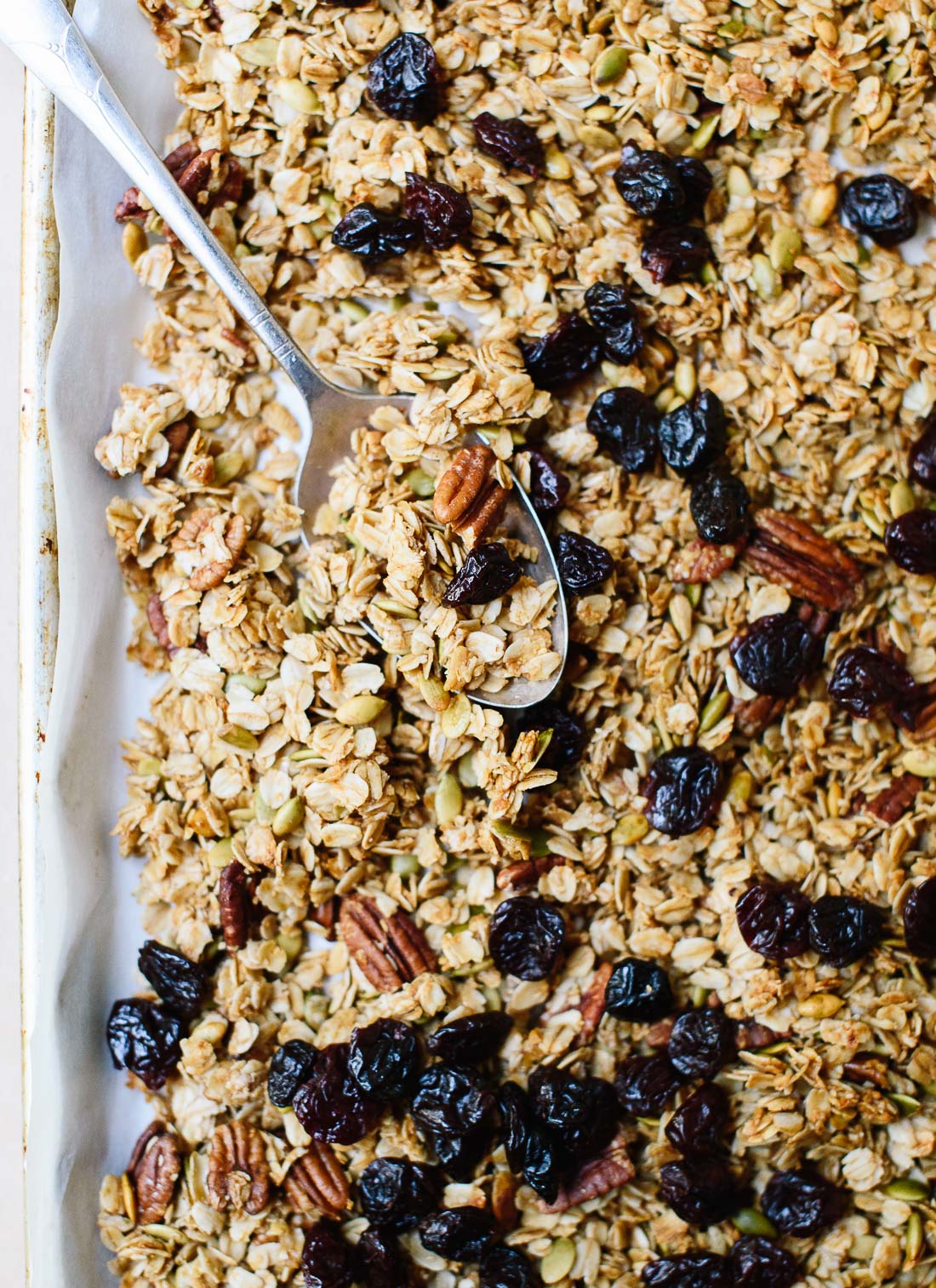 One of our favourite, quick and healthy breakfasts, is granola with yogurt and fruit. It's something you can make in a big batch that will last you a week or two and there's loads of variations! Full of fibre and awesome nutrients, it's a great way to start a busy day.
A great way to kick-start the year and your days is getting your dose of fruit and veg bright and early, but we know the thought of biting a broccoli head at 7am might not be appealing to some… Which is why smoothies have taken off! With a blender or pulveriser, you can make drinks to rival any hipster smoothie bar. Throw in spinach, kale, avocado, blueberries, banana – basically whatever you fancy – and experiment with flavours to your heart's content.
Pancakes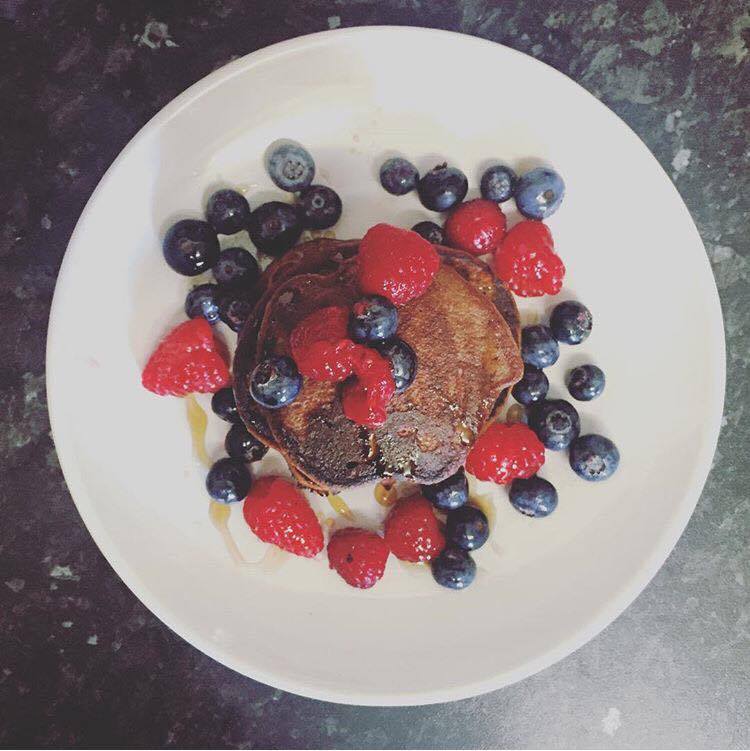 Pancakes aren't just for Feb, and they don't have to be a naughty treat. Using just 4 ingredients, you can whip up a batch of delicious pancakes which are good for you! Whisk up 1 egg, add one mashed banana, 4 tablespoons of oats and 1 teaspoon of cacoa powder. Heat a non-stick pan, add some oil (preferably coconut oil) and add about 2 tablespoons of the mixture to form each pancake. Serve topped with fruit and a drop of maple syrup – heaven!
Omelette
How do you like your eggs in the morning? We're loving them in omelette form! Throw your eggs in a pan for a nutritious meal in only 10 mins in the morning. You can flavour it with breakfast favourites (bacon, sausage and mushroom), Mediterranean-inspired tomatoes and feta, or many more flavours.
As we're getting back into the habit of eating 3 proper meals a day, it's now time for lunch: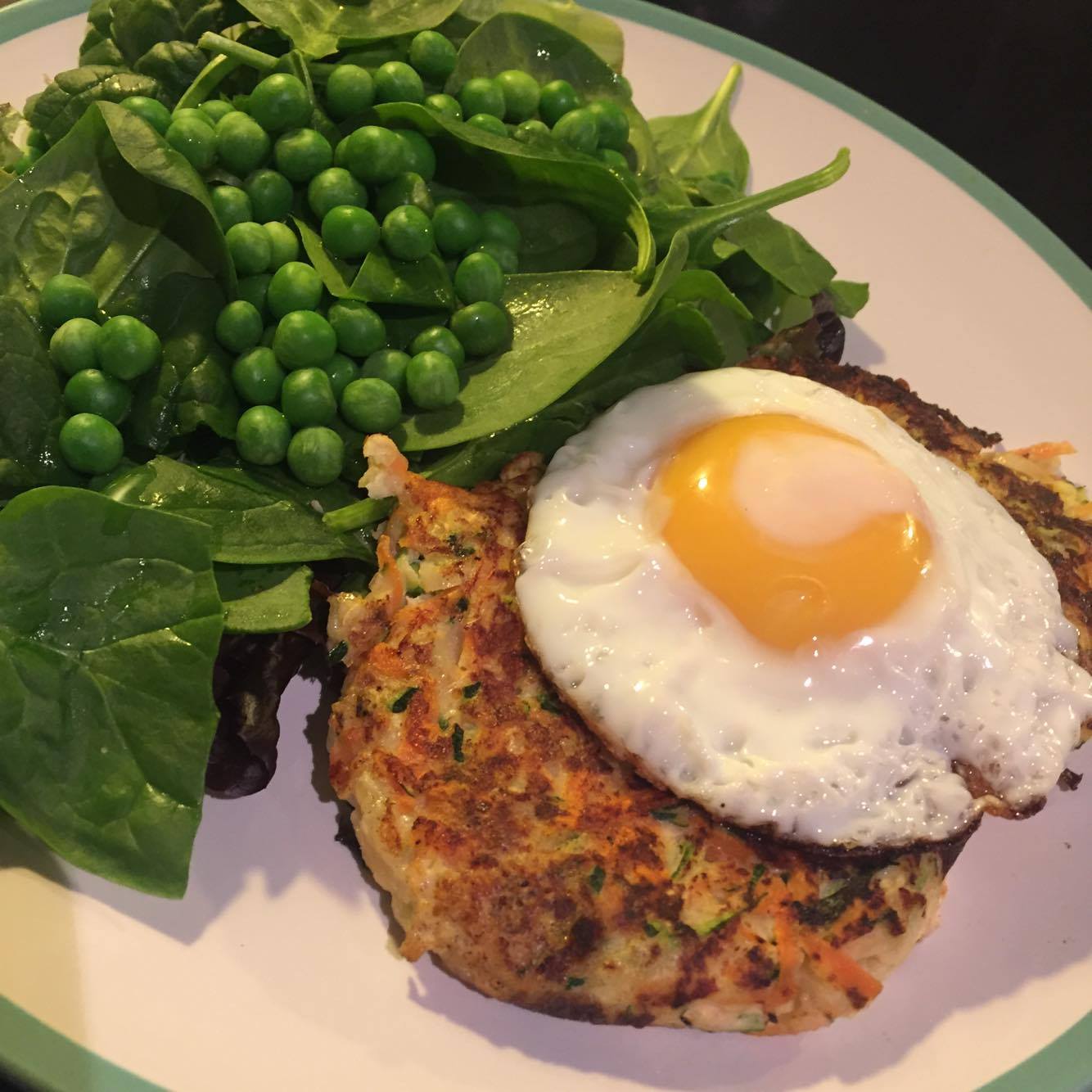 Being healthy doesn't mean you have to cut out all your favourites. This mixture of veg and halloumi is perfect for lunch on the go. Make the night before and stick in your lunch box with some salad leaves, or if you're lunching at home, serve alongside a poached or fried egg!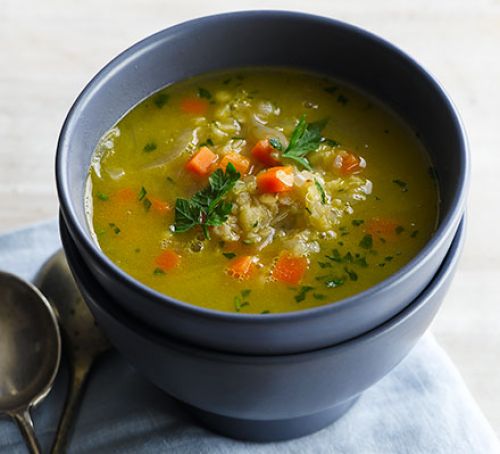 Warm and cosy foods don't have to be overindulgences all the time, as soup is a winter warmer to help the transition from festive foods to healthy eating. Root vegetables help to provide a thicker soup, but you can also use beans and lentils to boost your soup. One of our favourites at the minute is red lentil and carrot soup – pop it in a flask and you can have it on the go in-between lectures. If you find a soup you like, make a big batch of it at the start of the week and you'll be sorted for a few lunches!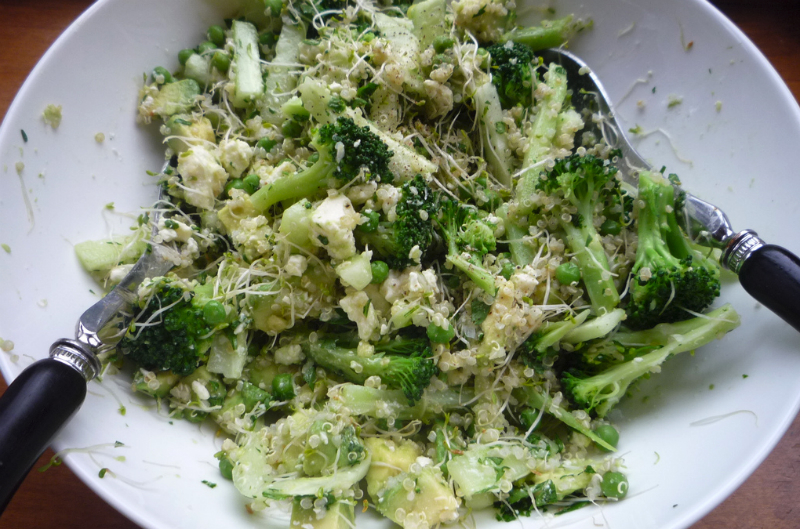 We know what you're thinking, salads can sometimes seem boring and not filling. This one is neither of those things! Combining loads of nutrients with stacks of flavour and everyone's favourite grain to mispronounce, this is a sure fire way to fuel your body and mind.
Couscous
This is the moment when you might start rolling your eyes – first we tell you about salad and now couscous! But it's a great alternative to a salad and can give you the energy to go for that run in the afternoon… Brighten up your dish with red peppers, feta cheese, sundried tomato, and pine nuts for a variation of flavours.
We're pretty hungry now writing this, is it nearly dinner time yet?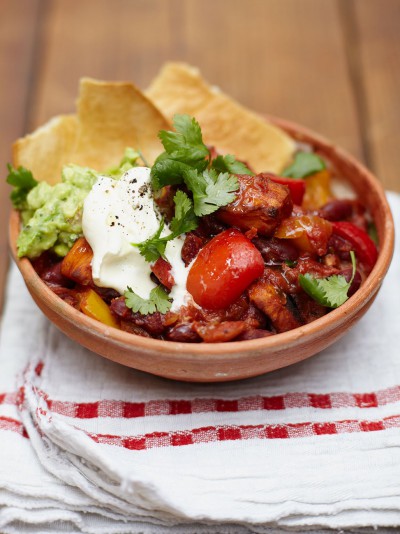 On a cold, winter's evening, nothing does the trick like a comforting classic for dinner. This veg chilli from Jamie Oliver will help you feel all snug and warm, with the added feeling of knowing you've had a hearty, healthy dinner. Serve up with some brown/wholegrain rice, or if you're feeling extra healthy, grate some cauliflower and heat it for a couple of minutes in a pan for some tasty, fluffy cauli rice.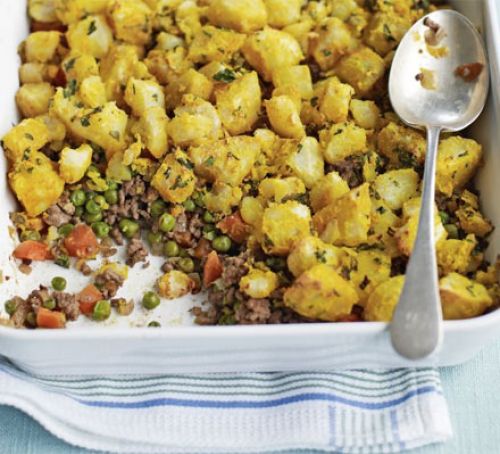 This is a healthier and spicier version of a British foodie classic! Brown lean lamb mince, carrots, onion, peas and stock together in a large pan for your filling, before adding garam masala. Dice 3-4 baking potatoes and bring them to the boil until they're tender, and then add turmeric to the potatoes. Layer a dish with the lamb and top with potatoes, and cook in the oven for 30 mins. This recipe is low fat and low salt, and is yummy as leftovers for lunch the next day – trust us!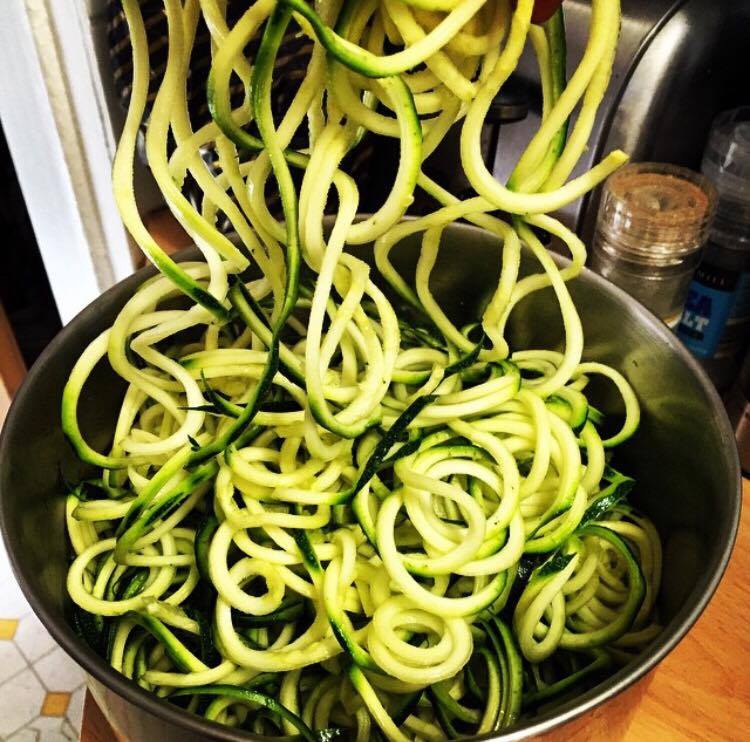 This is a 'low carb, sugar free, deliciously light and healthy meal' according to The Londoner, and we couldn't agree more. Pasta, in its own right, is pretty irreplaceable. But sometimes, you feel the need to reduce your carb intake. This dish helps combine a classic Italian dish, with a great healthy alternative for our beloved pasta.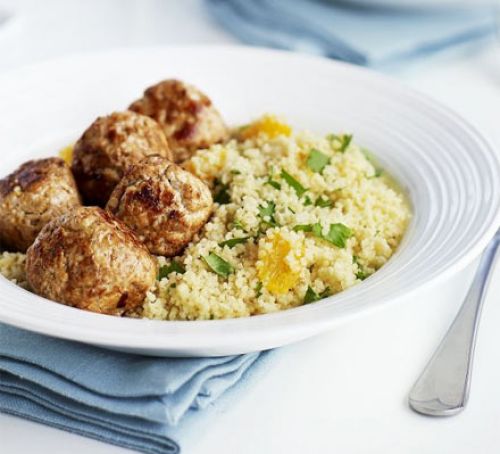 Turkey is one the leanest meats you can cook with, so we'd recommend using it as an alternative – like we have before with burgers – in a meatball dish. Mix the mince with spices of your choice and spring onion before rolling into balls, and they only take 12 mins in the pan to brown. You can serve with salad, couscous, or sweet potatoes fries.
If you've still got room in-between all this lovely, healthy food, we've got your back with our snack suggestions!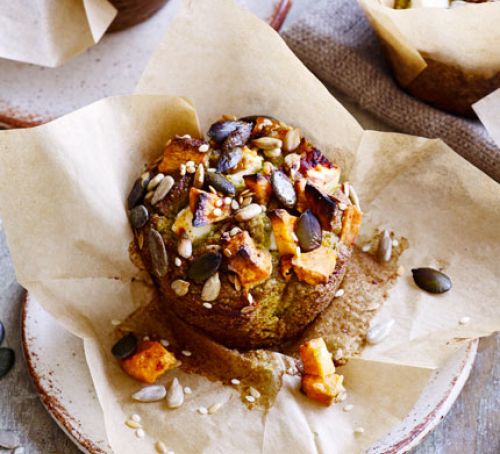 Muffins are a guilty pleasure of ours at UnCOVered but they can also be a healthy alternative, to stop you snacking on chocolate and crisps throughout the day. Sweet potato, avocado and feta combined make a delicious savoury muffin which only takes 20 mins to bake. Using polenta in this recipe also makes it gluten-free!
We don't want to banish sweet treats completely as going cold turkey after endless Quality Street can be difficult! Natural sweeteners like bananas and apple make the basis of fruity oaty bakes, but if that's not your thing, you could try out healthy chocolate and peanut butter baked oatmeal. Any takers?
Hummus
Chickpeas, olive oil, garlic, lemon juice with salt & pepper – all mixed together make a simple, satisfying hummus that you can enjoy at any time of day. A small pot of hummus and some veggies for dipping would be sure to keep hunger at bay in between meal times.
So there we have it! Loads of great recipes to try that will leave you feeling fresh and ready to take on the world! If you give any of these ago, let us know how they turn out, or if you have any inspiration or recipes for us, we'd love to hear from you on the comments below or via social media. Here's to a happy and healthy 2017!
Comments
comments