Hi, My name's Toch and I'm the Vice President Welfare and Community office at CUSU and I'll be discussing the leadnow programme with you. This is especially beneficial for those of you looking to enhance your leadership skills and want to brush up on your conflict management skills.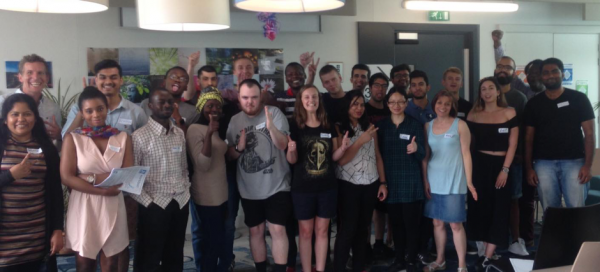 LeadNow is a social enterprise that provides leadership development to young adults from all walks of life. It provides a platform for students in leadership positions or students intending to take up a leadership position. For those who want to develop their leadership skills and abilities, LeadNow offers superb theoretical contexts and real life scenarios that are applicable to our daily activities. At Coventry University, 80% is funded through the Careers Service, you will also become part of the university Lead Now network.
My personal experience of LeadNow is not short of these. The last weekend of November 2016 (26th and 27th precisely), was an amazing one for me and one I will never forget. Those two days formed a very crucial and pivotal part of my leadership journey at Coventry University Students' Union (CUSU). Those two days transformed my perception of myself and my potentials. The impact is still very fresh on my mind as it has propelled me to working effectively with the Volunteering Team in CUSU to organise several volunteering activities/opportunities for a diverse student population from different societies and sports clubs like Team Phoenix of CUSU. This clearly shows how much my organisational skills have enhanced.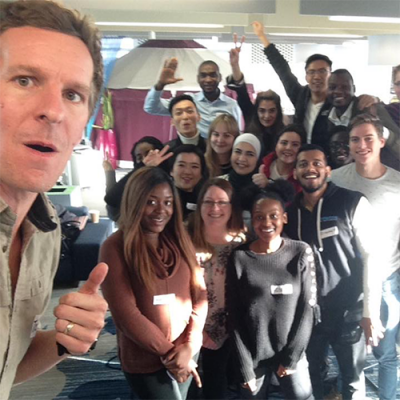 Likewise, not only did I learn and develop skills to effectively control my temper, my emotional intelligence has grown massively. For instance, I have worked with several teams/individuals managing conflicts effectively. Having difficult conversations was not a thing I ventured into prior to my LeadNow experience. I can confidently say that I have built strong resilience to as many demanding situations I have regularly faced in my role as the Vice President Welfare and Community Officer at CUSU. Likewise, leaving smiles on the faces of students and anyone whom I have come across became a core part of me. All these are due to the knowledge I gained through LeadNow.
It was also an opportunity to network and meet new people. Most of the participants made new friends and built long lasting friendship. I equally believe that you can also meet a new friends by networking with other participants. Obviously, all the participants become mentees of the LeadNow organisers who will regularly blow your minds with the depth of their knowledge and experiences.
The benefits by far outweigh any time you would commit to this programme (two days). One thing that excites me is the opportunity to be one of the 200+ Alumni of LeadNow. It gets even more exciting when you meet other counterparts at the regular Alumni meetings where we regularly review our progress in the journey of mastering our potentials.
Some of the Alumni have attested to this as well.
"LeadNow provided me with a better understanding on the practicalities of leadership, human relationships and taught me how fostering a comfortable environment in the workspace can increase productivity—thus making me a confident and successful leader." – Rodolfos Maslias
"Lead now help you realise your hidden potential and capabilities" – Umar Muazu Tadama 
"The only think I can say about the benefits of the program is that it is life changing by making people open up to the rest of the world, make them more sociable and prepare them to be leaders by making them think outside of the box when it comes to interaction with people". – Tsvetomir Pashov 
'LeadNow! is an amazing programme which develops much more than leadership skills. Empathy, communication are all things that I have developed further during the 2-day course." – Marta Fidalgo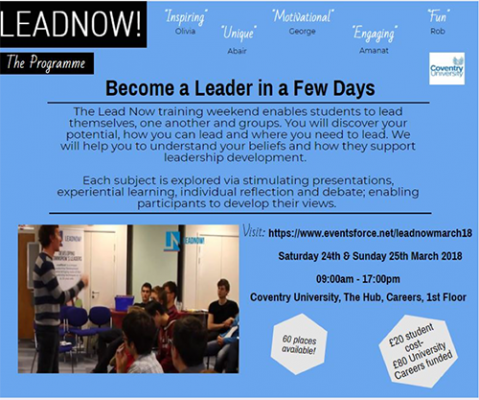 If you are looking for a rare opportunity to build your capacity further, LeadNow is for you and I would urge you to book a place in the next LeadNow event.
The next weekend course is on Saturday 24th and Sunday 25th March from 9.00am to 5pm.  Book your place https://www.eventsforce.net/leadnowmarch18
You can find out more about the event here: https://www.leadnow.net  or contact Chris Steventon (Careers Consultant) chris.steventon@coventry.ac.uk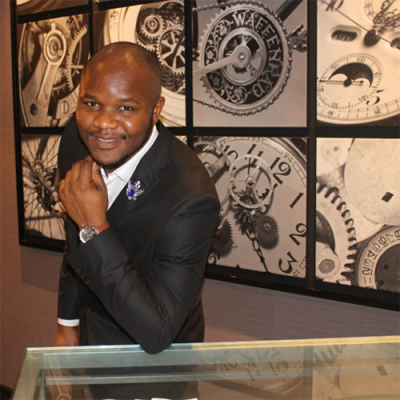 Tochukwu (Toch) Ajare – Your Vice President Welfare and Community
Comments
comments