Are you coming to Coventry for the first time? Or maybe you'll be arriving from another country? Whatever the case, in this blog you'll find how to get from one place to another.
You may enjoy historic attractions, nights out, fine dining or, you probably want to know how far campus is from other places students tend to hang out at – well we've got you covered!
Train station to your accommodation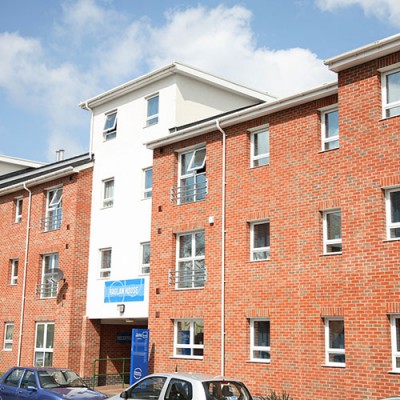 First things first – you probably want to know how to get from the train station to your accommodation. All of our university-owned buildings are close to one another so it shouldn't be more than a 10-minute taxi journey.
For those of you coming from another country, we can actually meet you at the airport and take you to your accommodation. See more on our Premium Meet and Greet page.
Campus and the city centre
You'll be glad to know; all of our campus buildings are located next to one other so it's never more than a 10-minute walk from one building to the furthest. The city-centre is a 5-minute walk from the Richard Crossman building.
Wondering where Richard Crossman is? Download and print off a copy of our campus map.
You can also take a virtual tour with us to familiarise yourself with the library, accommodation, fitness suite and more.
Whatever type of cuisine takes your fancy, you're sure to find something in the city-centre since there's so much to choose from – Chinese, Indian, Korean, Mediterranean, English and lots more! You can even enjoy a cocktail or two at many of these places.
See yourself as a bit of a party goer?! There are a few clubs in the city centre to if you feel like dancing the night away. Catch Twenty Two and JJ's are popular. Kasbah is a 15-minute walk or 5-minute drive from the city centre.
Historic buildings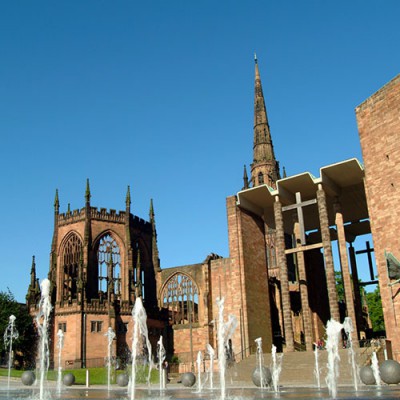 Most of the landmarks in Coventry are between a 5 and 15-minute walk from campus.
Here are some of the buildings you can easily walk to:
Coventry Cathedral (opposite our Alan Berry building and also where graduation ceremonies take place)
St Mary's Guildhall
Charterhouse Priory
James Starley Statue
Lychgate Cottages
Swanswell Gate
Holy Trinity Church
And lots more!
Other fun places within walking distance of campus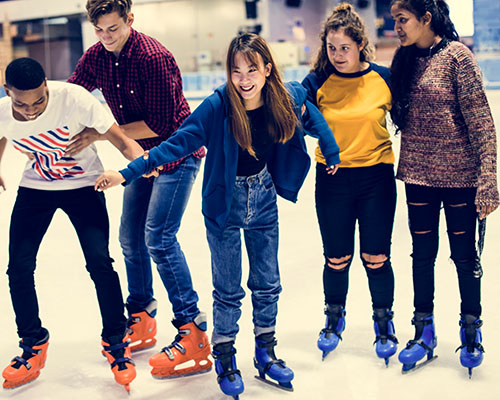 Whether you have a sweet tooth and fancy chocolate or macarons, you're into creative arts and want some artistic ornaments for your room, or you and your new friends want to purchase personalised clothing – FarGo Village is the place to be and less than a 10-minute walk from Lanchester Library!
Do you see yourself as a bit of an ice-skating professional? Or maybe you'd like a new challenge. Then visit Planet Ice – located opposite Ikea. Next to Planet Ice you can enjoy movies at Odeon in SkyDome.
Try and escape out of a room within an hour – at Escape Reality Coventry.
Occasionally in town, you can visit fairs with rides and food stalls outside Primark.
Still a little concerned about travelling around the city?
This Wayfinder if extremely useful and like your very own campus TomTom!
You can visit other cities such as Birmingham and London via bus or train. Pool Meadow bus station is a couple of minutes' walk-away from Coventry Cathedral.
Check out events happening over the next couple of weeks. You can also get further information about enrolling online, taking care of your finances and more on our induction pages.
Comments
comments