'The Cowshed' Scarborough – Review
The Cowshed in Scarborough may not sound like the most appetising restaurant but given the number of glowing reviews online, we were salivating at the thought of their burgers. This review isn't paid for or endorsed by the restaurant in any way, so these are the honest thoughts of your Discuss team at what could be the best burger joint on the North Yorkshire Coast.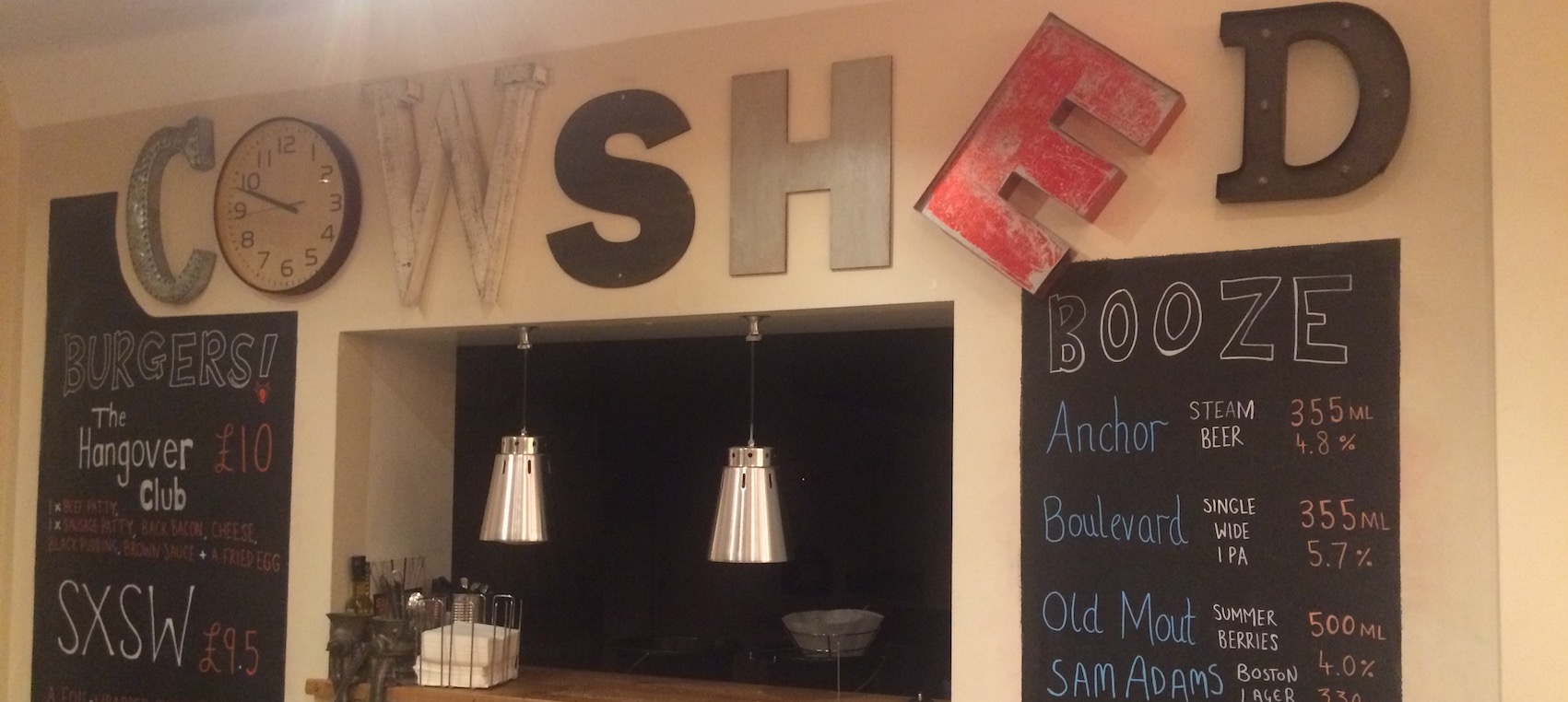 We were so excited that we turned up about an hour before our reservation. The restaurant is small but cosy. It's a charmingly rustic indie spot with park benches and a homely bar in the corner. Their tables were full so they pointed us to a bar down the road for a drink and a game of pool. That alone gave us a clue as to the level of service we were about to experience.
They sell a range of craft beers and other drinks to accompany a beefy selection of burgers, hot dogs and sides, topped up with an entire wall of daily specials. The service was impeccably friendly and warm, making us feel like we were honoured guests in their home.
Sam – Triple Bacon BBQ with Buffalo Fries


'Three burgers in one bun is always a good idea. With bacon, cheese, BBQ sauce, pickle, lettuce and tomato, this was stacked high. It was heavy and greasy, but in the best possible way because this was no dry burger.
The fries were soaked with a buffalo sauce and blue cheese dressing, making it a creamy but punchy dish. I would walk miles to eat this burger again.'
Rachael – Dog's Dog with Sweet Potato Fries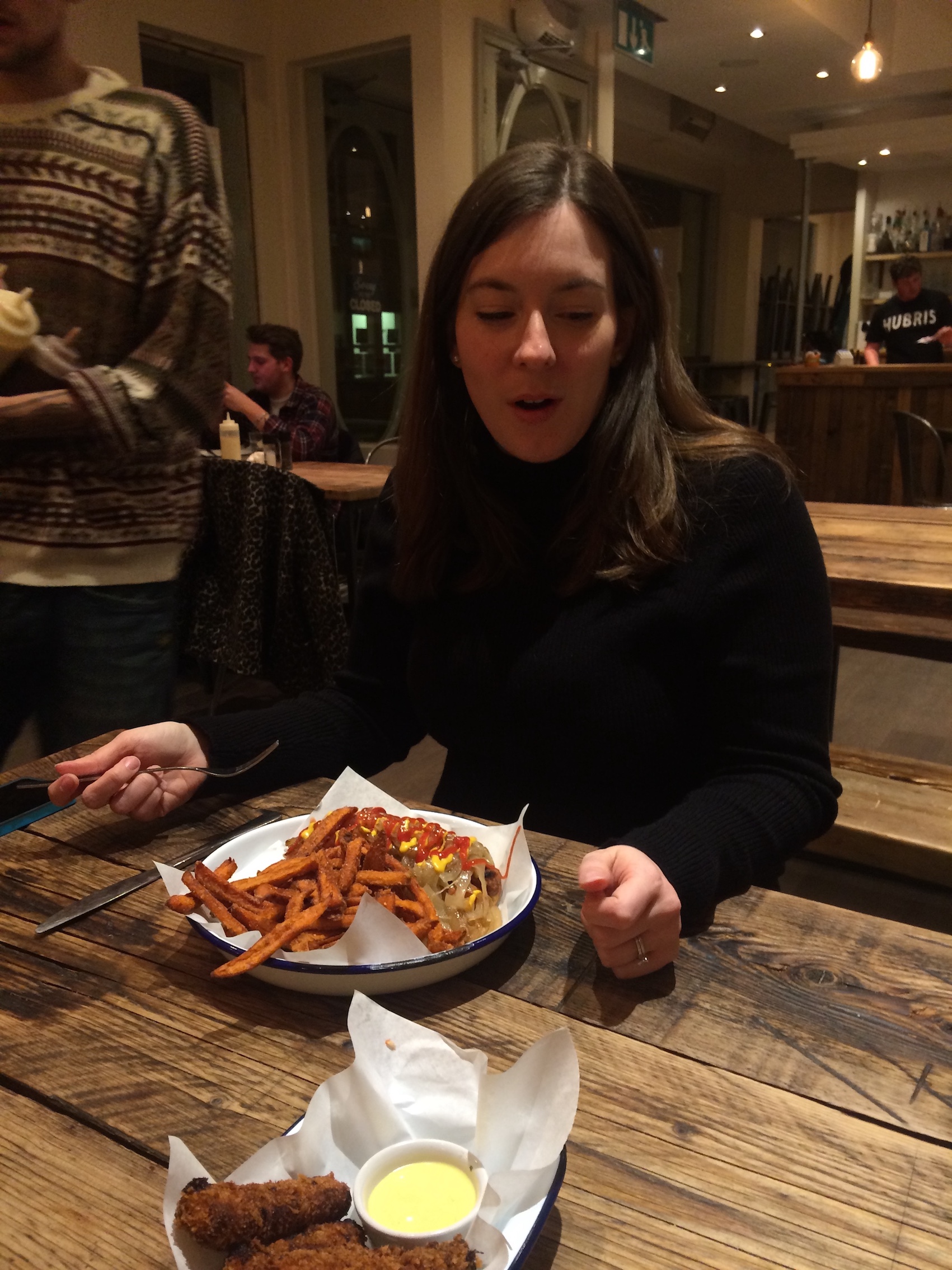 'I threw a curveball and didn't get a burger. But the hot dog was pretty good, with all the classic toppings of mustard, ketchup and onions. It was so loaded it had to be eaten with a knife and fork.'
Ciaran – 'It Ain't Easy Being Cheesy with Sweet Potato Fries'


'I just about got through ordering such a ridiculously named burger without laughing out loud, better than I do ordering a Mighty Meaty from Domino's anyway. It was worth the struggle because I selected a classic mature cheddar from a choice of five cheeses. It was borderline erotic, with two burger patties cooked medium and bursting with pink juiciness.
Even the sweet potato fries were a revelation, topped with a signature five spice blend that danced on the tip of your tongue.'
Adam – 'Shy-A Laboeuf'

'Ordering a burger named after someone as bizarre as Shia LaBeouf is always a risky decision. However, this was the only vegetarian option on the menu so I shut my eyes and went for it.
The chickpea patty was surprisingly moist, laced with Indian flavours and did the job along with their hearty serving of fries. Still though, a surprise that it was the only choice, as if you are anyone cool in Scarborough you are probably here and probably veggie.'
For the table
We got so carried away that we ordered three more sides. The onion strings were deliciously crispy and their greasiness didn't stop them from being an indulgent morsel. Donnie fries were a lot to handle, spiked with mustard mayo and fried onions they were incredibly moreish. However, the best of the lot was the mozzarella sticks, which were nothing like the rubbery and sad excuses you get at most fast food chains. The crumb was herby and fresh and the mozzarella was smooth and creamy.

We were so full that we decided to have a wander around the restaurant and take a comfort break. The attention to detail in this place shows just how much they care about their corner of Scarborough, with little jokes everywhere from the bathroom stalls to the ceiling.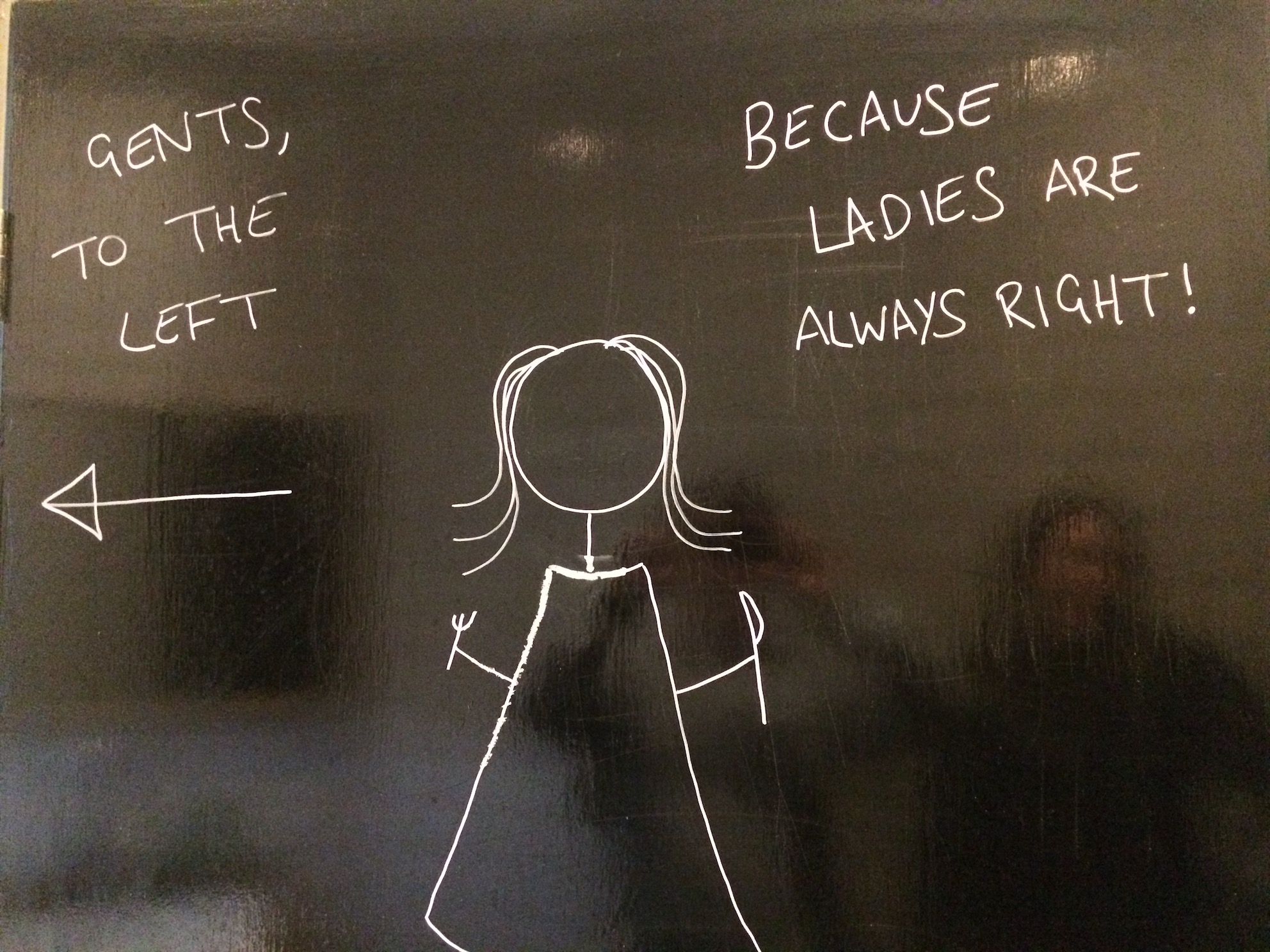 When we had conquered our stomachs, we settled in for a final round of desserts. The special Nutella Pie was so delicious it was devoured before we could even snap a photo. The other half of the group had the chocolate brownie, thankfully a permanent fixture on the menu. It was moist, crispy and oozing with a rich well of chocolate and served with our choice of ice cream.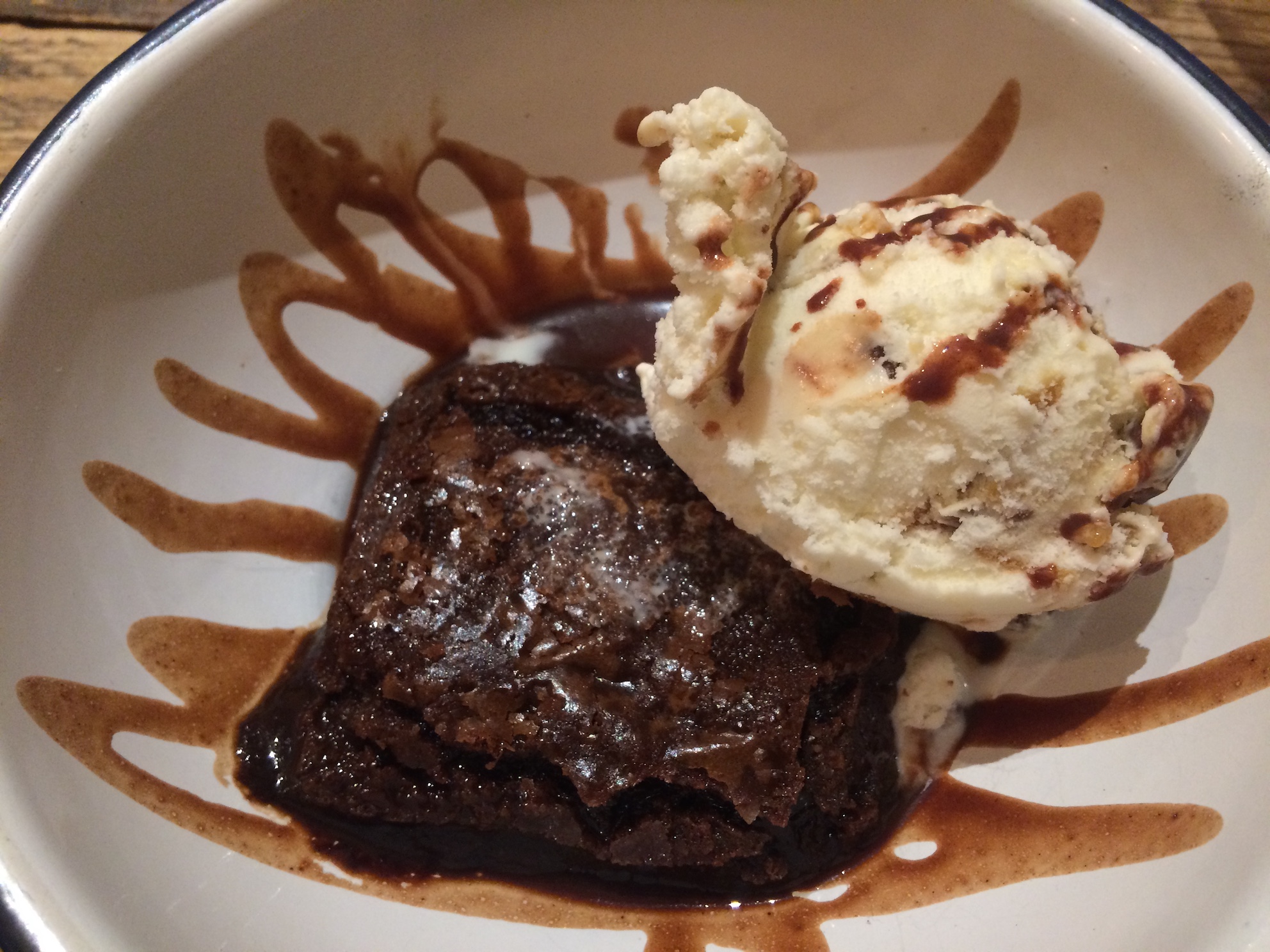 We left on a food high, emptying our pockets into their tip jar out of gratitude for the immaculate service. On the car ride home, we couldn't believe that this place wasn't famous/Michelin starred. It wasn't perfect since it could have been bigger to fit in more of a crowd and had a better veggie selection. But the prices were cheap and student-friendly and eating in there actually made us all very happy.
Find out more about student life in Scarborough, including restaurants, music and sport.
Comments
comments