7 – 10 April 2014
The end of term two trip to Stuttgart for first year students was arranged by first year course tutor Elaine Mackie for 28 undergraduate students studying on the Automotive and Transport Design course.  Accompanying her this year were also 3 postgraduate students studying for an MSc in Design and Transport as well as fellow staff member Alan Barrett.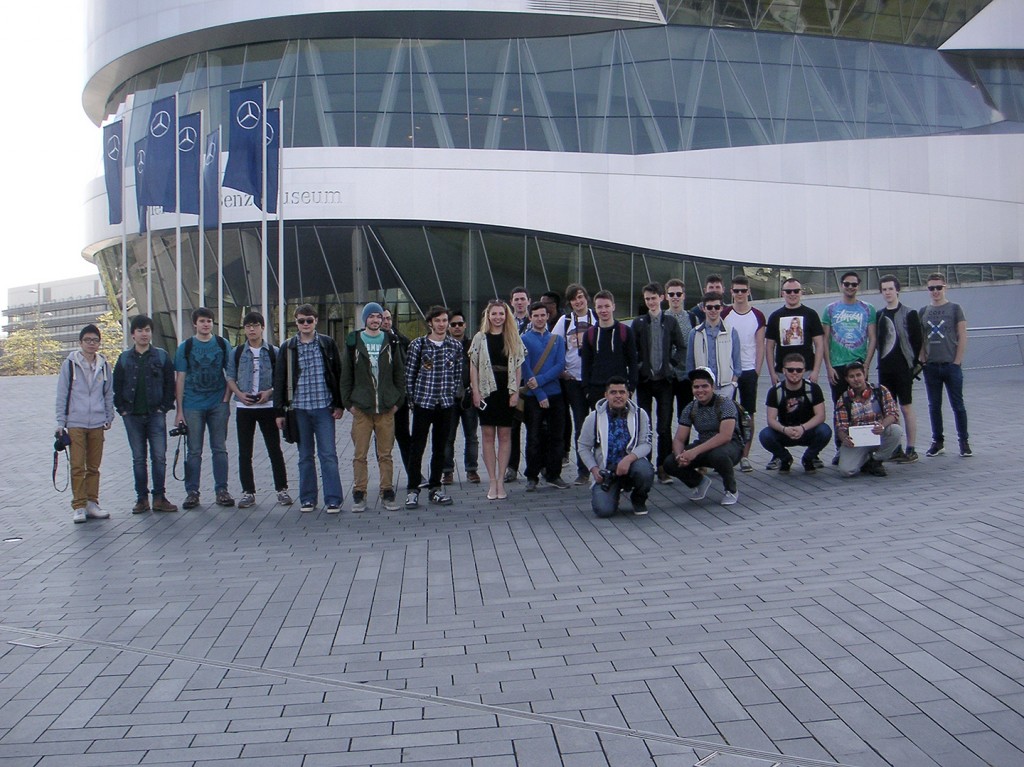 Students outside Mercedes-Benz Museum entrance
With a packed four day itinerary, students and staff visited two iconic museums based at the headquarters of major automotive manufacturers Mercedes-Benz and Porsche plus a trip to the extraordinary Auto and Technik Museum Sinsheim which contains over 3,000 transport exhibits from past eras of technical history.  Students also enjoyed a two hour tour around the Audi Forum Neckarsulm highly automated production facility to see a variety of models being assembled.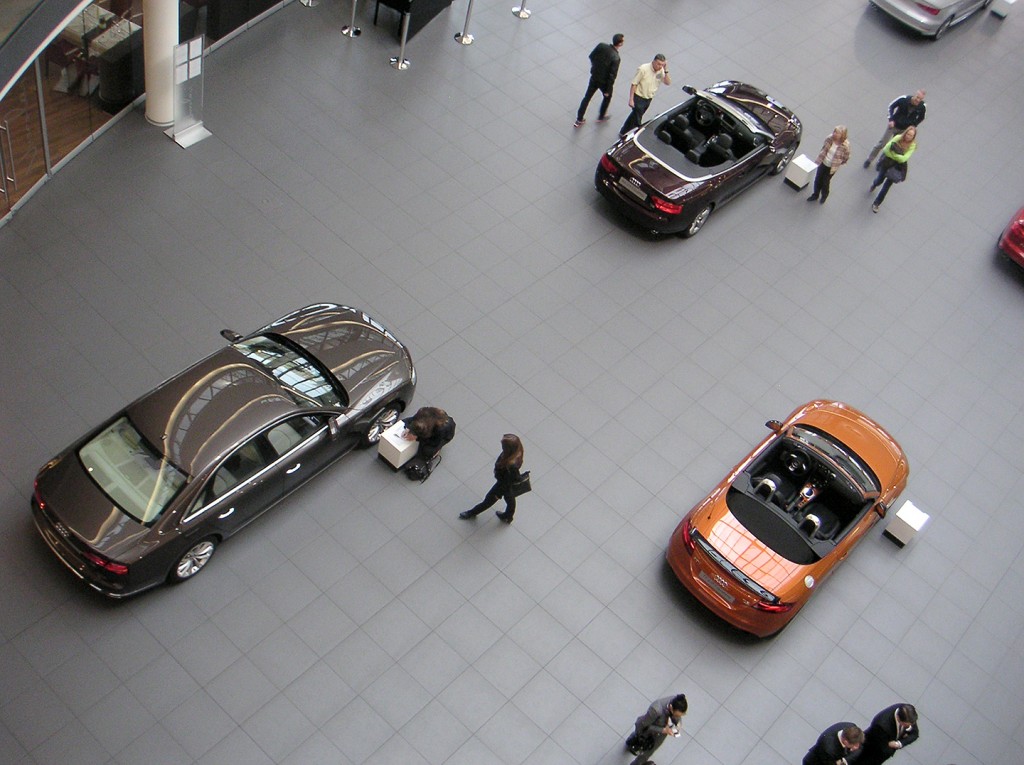 The opportunity to test the occupant packaging of some of the latest Audi models in the foyer of the Audi Forum Neckarsulm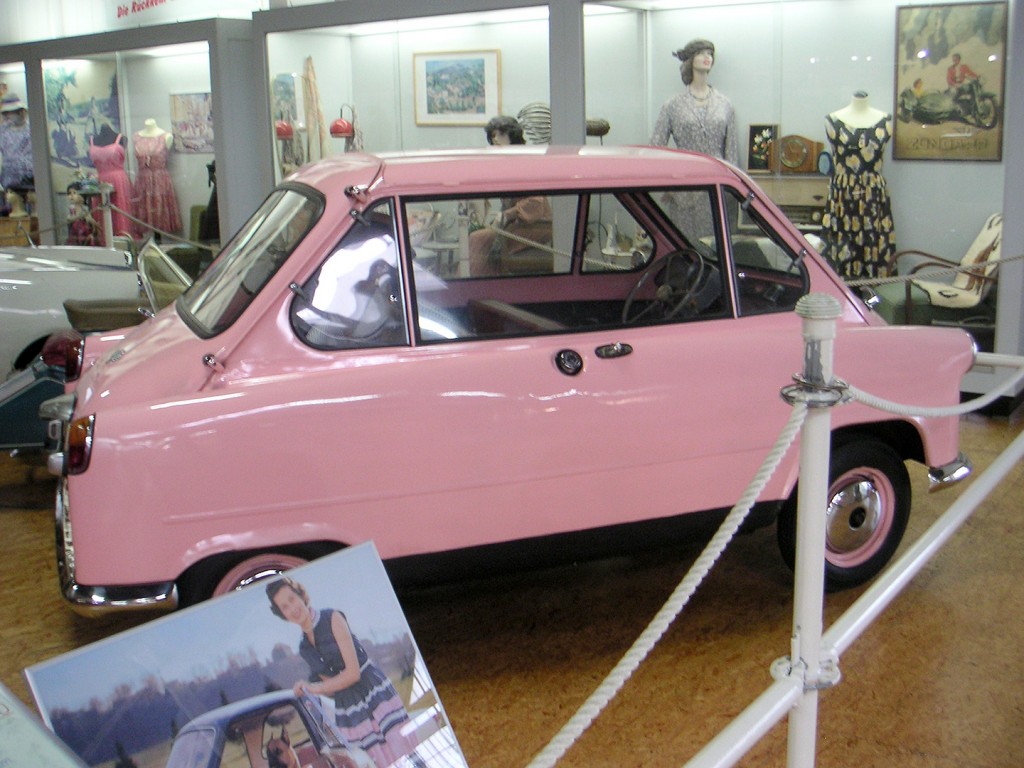 One of the more unusual vehicles in Sinsheim museum – the Janus 250
Students commented that:
"The Audi factory is possibly the best part of the Stuttgart trip.  The size and focus of the factory is incredible.  Though seeing so many AMGs in the city comes a close second."
"The museums were just phenomenal.  We got to see the production line of Audi cars in Neckarsulm.  We saw an Audi made from aluminium sheets to bodies, and to final assembly.  The best part was that production line buildings were spread across in such a massive land. I named it Audi city as you turn around, you see an Audi built marvel."
 "Right away from stepping off the airport it was apparent that Stuttgart is a special place for the car and transport lover.  A fully integrated mass transit system, the luxury cars and the lack of anything 'non german'."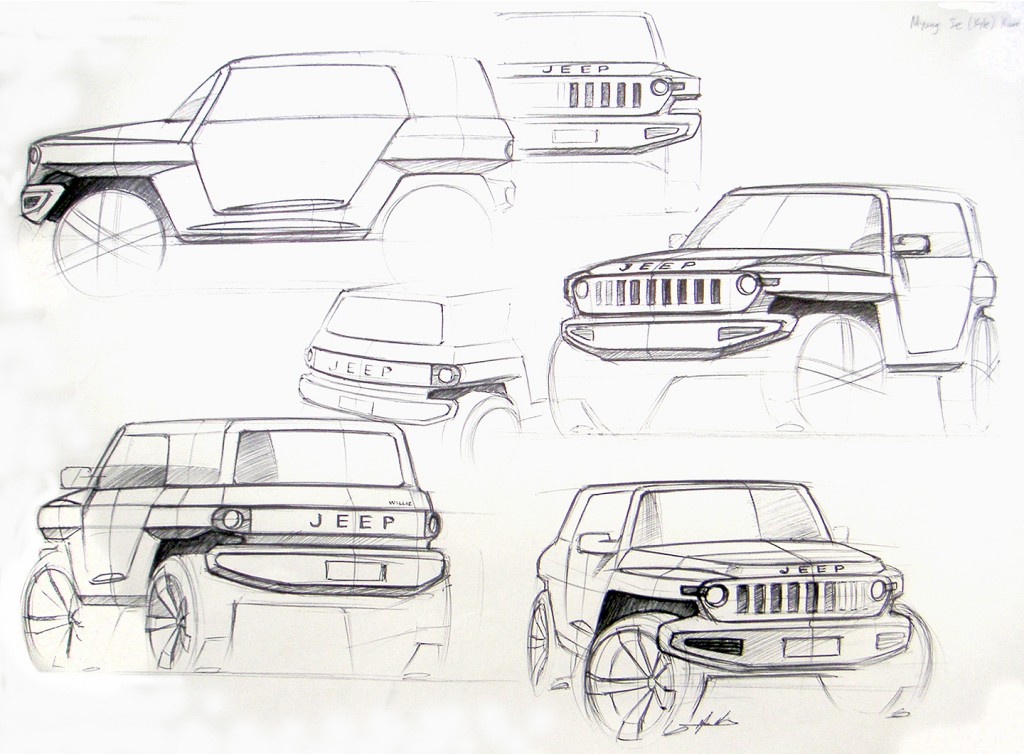 Winning entry in the Stuttgart drawing competition – re design of the Jeep by MyungSe Kim
The trip was concluded with a competition to re-design a classic (before 1980) motor vehicle chosen from any one of the museums visited on the trip.  The winner was judged to be MyungSe Kim who was awarded some automotive related souvenirs for his re-imaging of a Jeep featured in the Sinsheim museum.
EM