Fourth Annual Interior Design Trip: Rome
14-18th March 2016
Tutors accompanied 59(!) Interior Design students to Rome at the end of March for a five day immersive cultural experience. The trip was subsidised by CU's Centre for Global Engagement.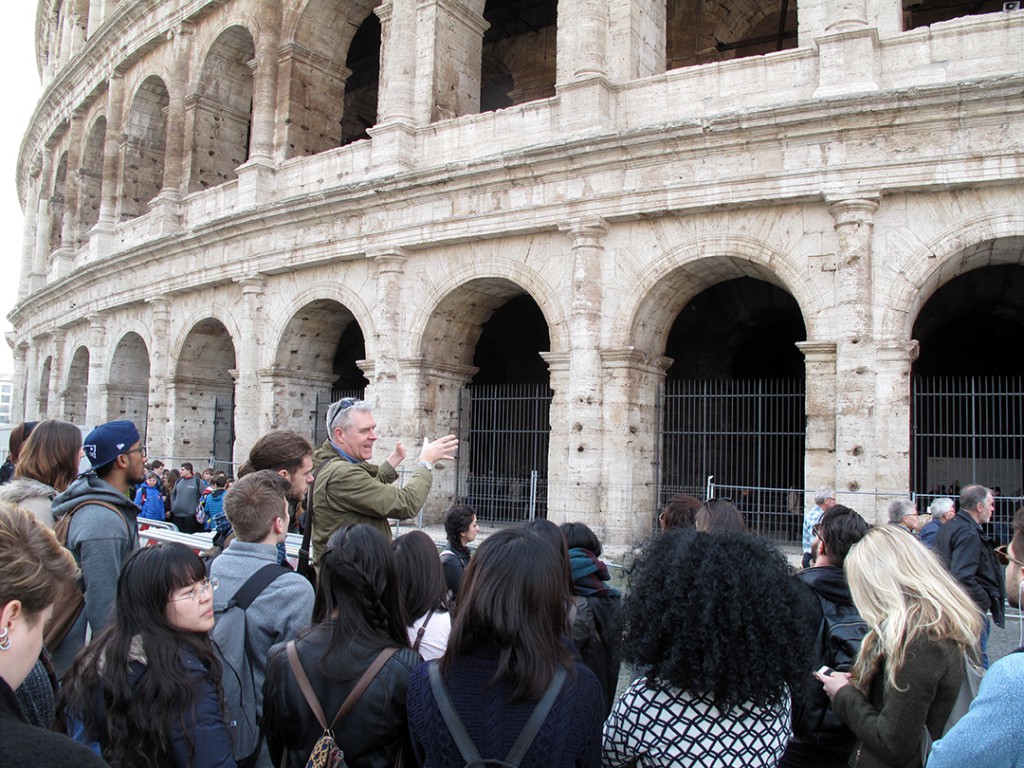 Senior Lecturer Richard Jones waxes lyrical about the Colossum
The city is positively overflowing with outstanding examples of Baroque, Renaissance, Neoclassical and of course Roman art and architecture (as well as a number of contemporary projects). Organised excursions were made, taking in works including The Colosseum, Palatine Hill, The Forum, Pantheon, Fontana di Trevi and the Spanish Steps. Students also explored The Vatican (taking in St. Peter's Basilica and the Sistine Chapel) and (the now late) Zaha Hadid's MAXXI Museum as well as being given time to plan their own pizza/gelato-fueled adventures.