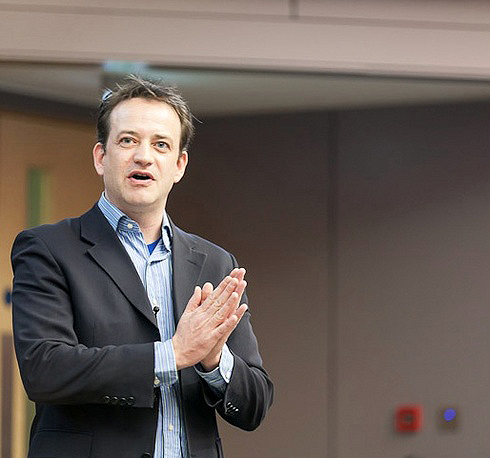 The School is delighted to announce that Patrick W. Jordan has been appointed as Visiting Professor in Industrial Design. Amongst other activities Patrick will be co-supervising a PhD on automotive design with Coventry University. The project, which will be run in conjunction with the Motor Industry Research Association (MIRA), looks at people's psychological reactions to design and at how vehicles can be made more emotionally appealing. Patrick has extensive experience of working in the automotive industry. Clients include Nissan, Volvo and Renault. He has recently supervised a project on the branding of cars and what makes them appealing and also examined a PhD in this area at Delft University.
Further Information About Patrick
Patrick is a design, marketing and brand strategist. He consults for many of the world's most successful companies and is considered to be one of the most influential practitioners in his field. He has clients across a wide variety of market sectors and has helped to develop a wide range of hugely successful products, services, brands and marketing campaigns. Patrick has many years of corporate experience, formerly being CEO of the Contemporary Trends Institute and, prior to that, Vice-President of Symbian, the world's largest mobile communications consortium. He spent his early career in various design management roles within Philips, Europe's biggest electronics company. Patrick also has a successful academic career. He has visiting lectureships at many of the world's leading universities and is on the advisory board at Delft University in The Netherlands. He has held the Nierenberg Chair at Carnegie-Mellon University, considered to be the most prestigious design education appointment in the USA, and was Chair of Design and Marketing at the University of Leeds. He has a PhD in psychology and over 100 peer reviewed publications.
Patrick is a highly sought-after speaker for corporate events, seminars, workshops and conference keynote speeches. He is also a successful author with six best-selling books, including the highly influential Designing Pleasurable Products and How to Make Brilliant Stuff that People Love. He has won numerous professional awards and is featured in Marquis Who's Who. He has also been involved in government-funded design, marketing and branding promotion and education in many different countries.
MW (ed. TN)