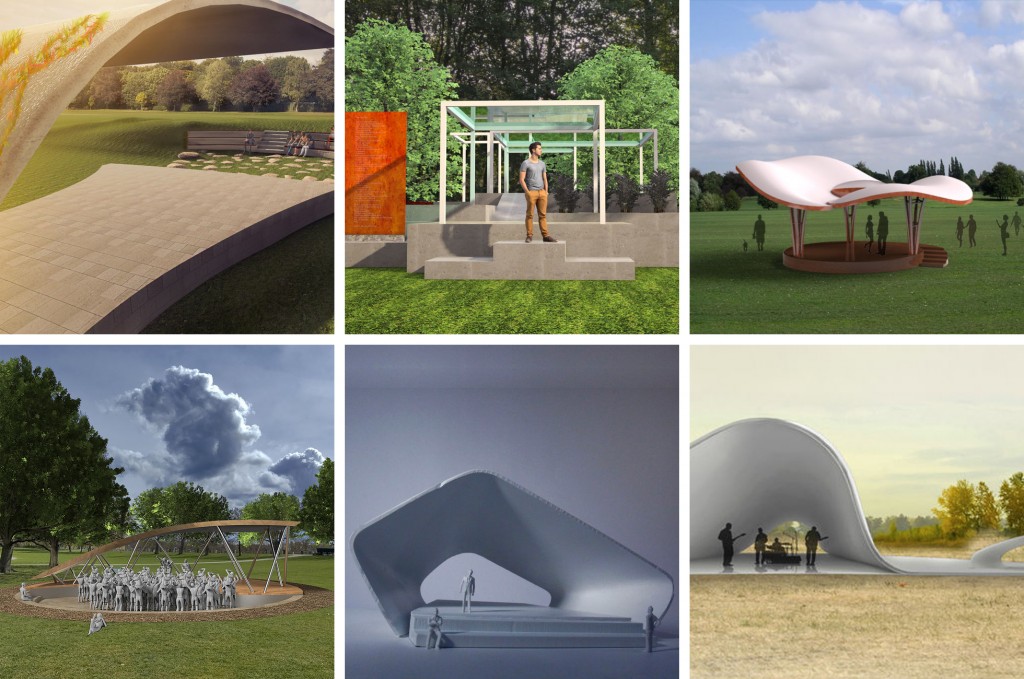 Students from Interior Design and Architecture have been working on the Build the Bandstand competition since September in collaboration with the Friends of the War Memorial Park. Six designs were shortlisted in November for a new park bandstand. The artwork and models for these six, are currently on a roving exhibition across Coventry:
War Memorial Park Coventry, Visitor Centre – 4 to 9 January
Coventry Central Library – 11 to 17 January
West Orchards Shopping Centre – 18 to 24 January
The online poll for the final winning design is still open, so read more about the concepts and cast your vote here (voting ends 31st January 2016). Following the vote, the results will be passed on to the Friends of the War Memorial Park to take the project forward and begin the fundraising campaign.
TN